I've been making bags for the upcoming show at a local gallery. Please let me know if you are in the vicinity and would like to attend.
These bags are designed to hold all you want to carry, including your tablet. The first is made of beautiful soft butterscotch leather and has an adjustable cross-body strap, a large outside pocket as well as a zippered pocket inside and three slip pockets. The simple lines let the beautiful leather shine.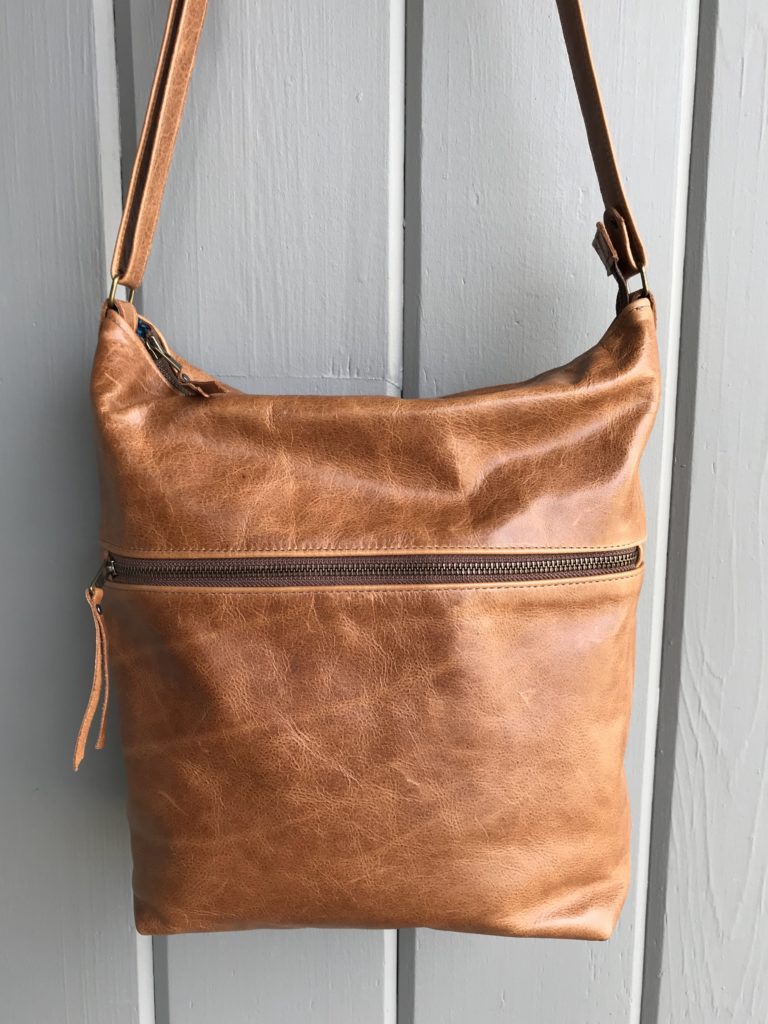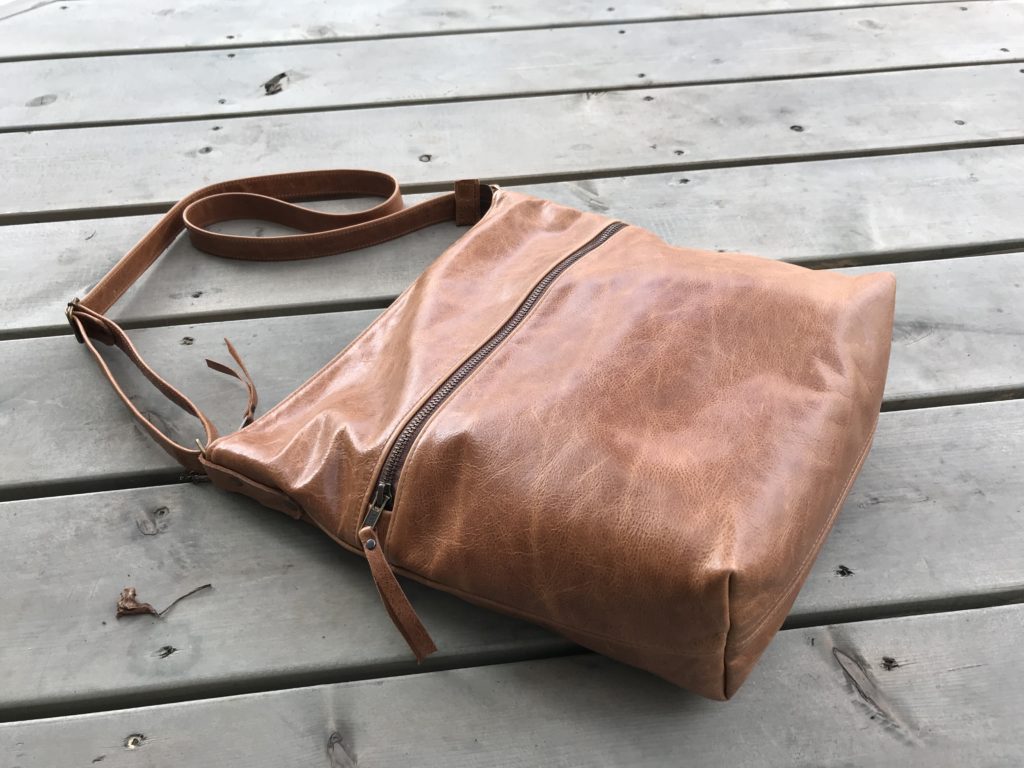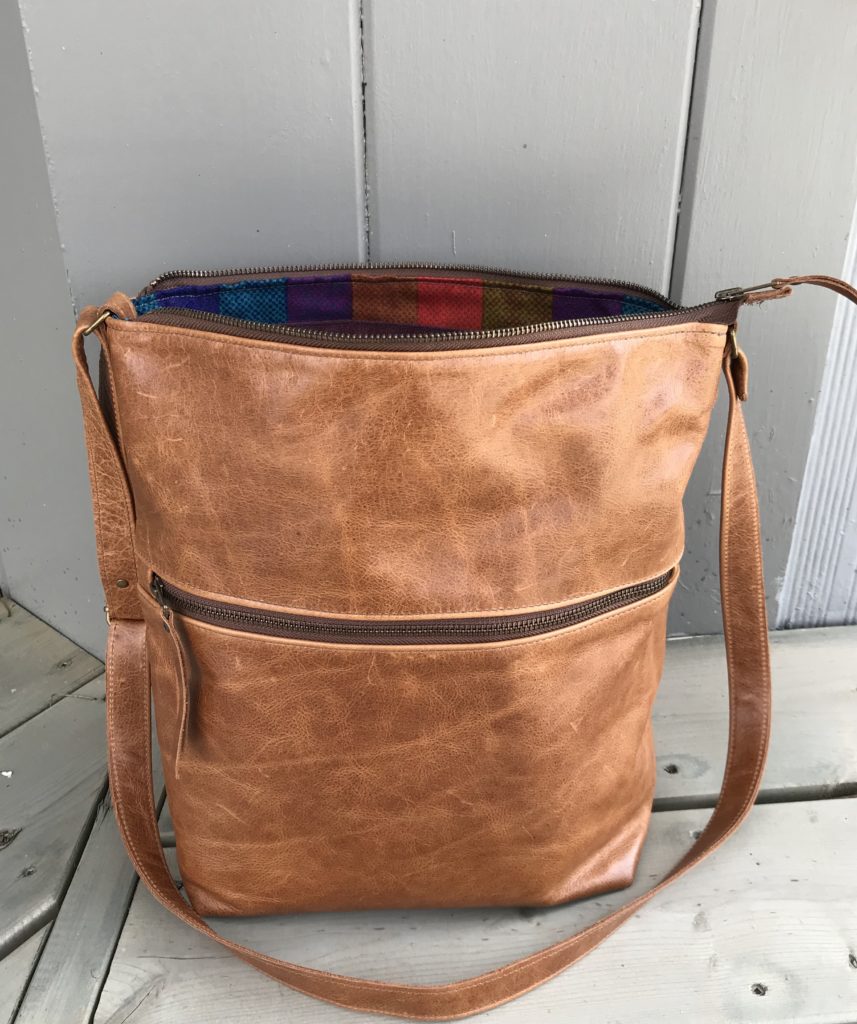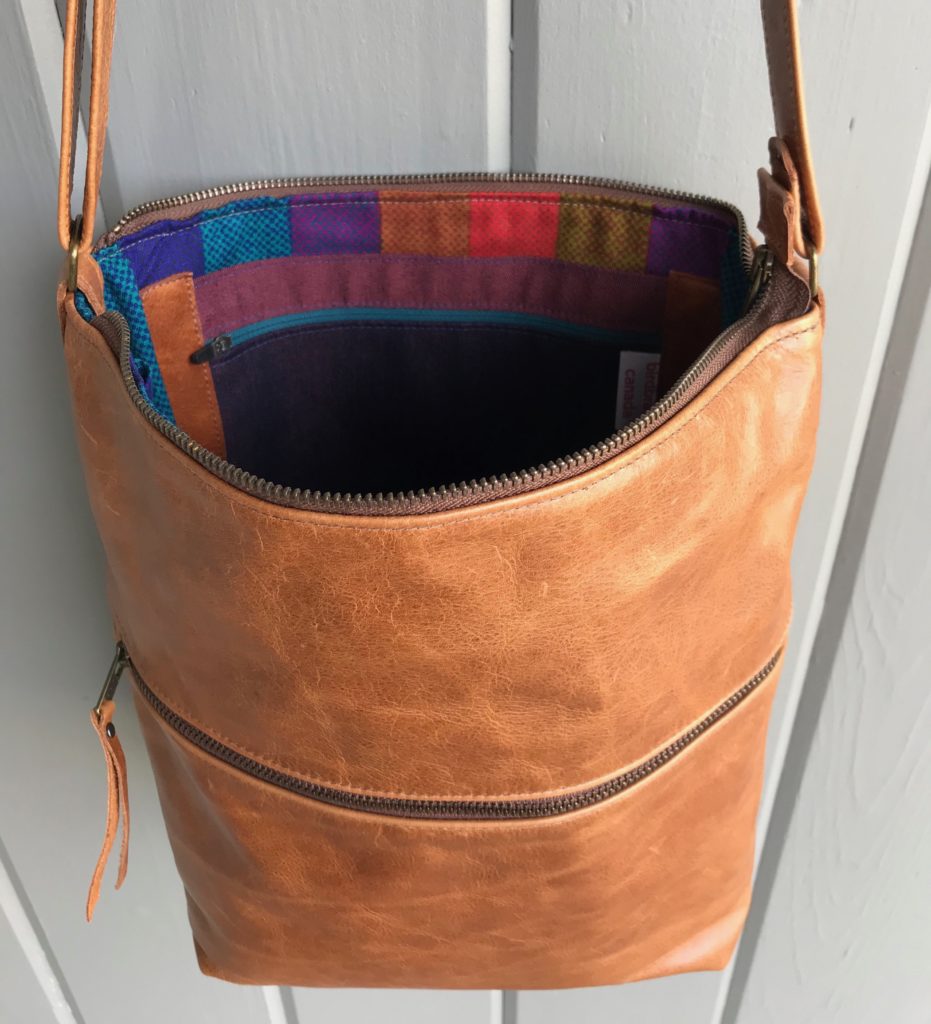 The second is a bucket bag with a magnetic closure and a cross-body strap attached with metal clips. A shorter shoulder strap could be substituted or this strap can be shortened to make a double shoulder strap. This is a generous bag which has room for your laptop and all other travel needs. It has a zippered pocket inside as well as three slip pockets and a clip for your keys.