It has been easy to buy handmade in the south of France. Yesterday we visited a wonderful pottery studio where four potters had their wares.  I found this: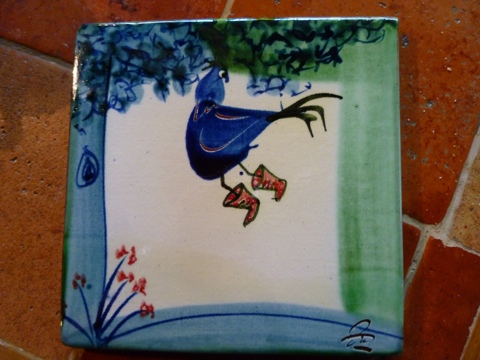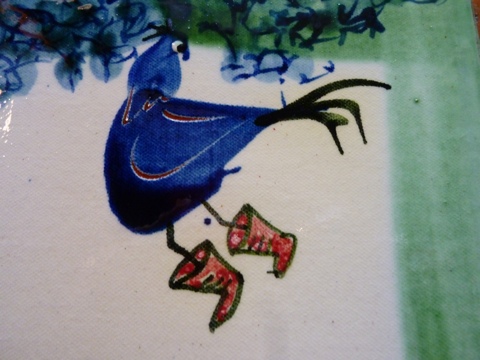 A bird wearing red boots! Perfect.
Today in the local market an artisan finished a red leather strap for me–it is destined for a new bag.