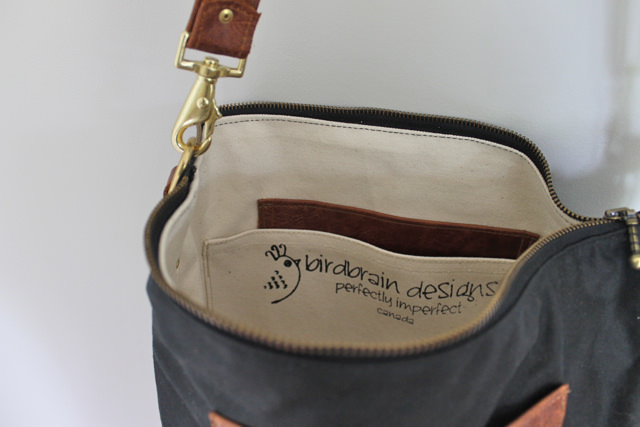 I made a couple of totes in leather and waxed canvas last year and they flew out of the shop. Recently, I was able to get some black antique waxed canvas (with the Eddie Bauer designation still on the bolt), so I wanted to make a few more of these durable totes. This one is trimmed in caramel leather, has a caramel leather adjustable shoulder strap and is lined in rugged canoe cotton. It is large, 15.5″x14″x6″, has three outer pockets and four inside. Pictured above is the ipad pocket and a leather pocket tucked in behind. This is a great working or travel tote, or even diaper bag, large enough to carry all you need.
You can see this tote in the shop by hitting the on-line store button in the sidebar on the right hand side of the post.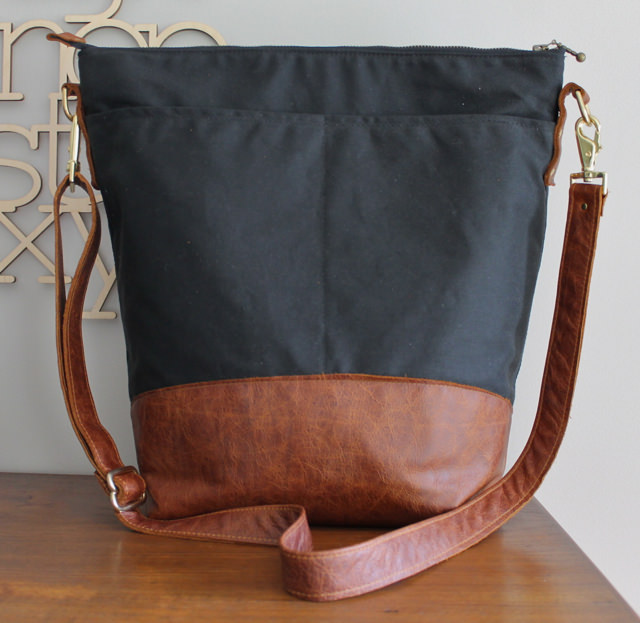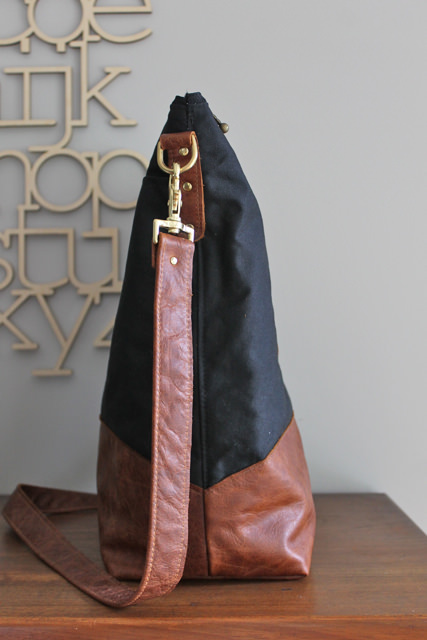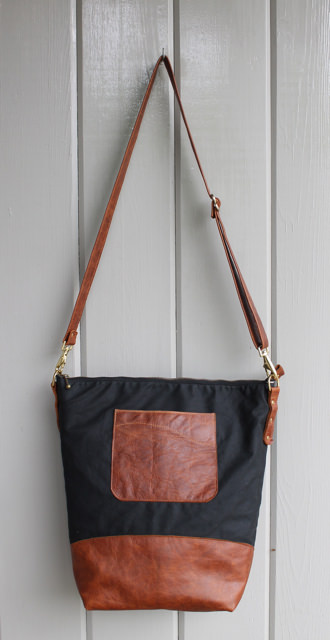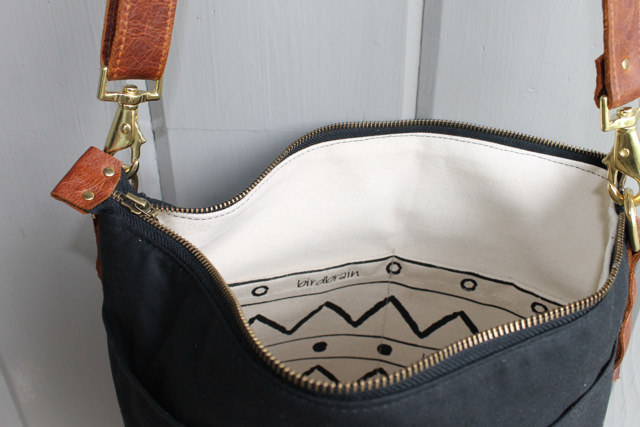 Below is Carissa's well-loved and well-used tote/diaper bag. This bag has been in constant use for a year and a half, crammed full of all the things a baby needs. Finally, one of the straps gave away and the bag came in for repair. Pictured below is the repaired strap, ready to be back in full use tomorrow. I'm including this, just to remind everyone, that all bags made in the birdbrain shop are guaranteed.