I have been saving this leather remnant. It is milk chocolate with a lovely hand and a great look. I thought it would make a good backpack, so I combined it with a pair of recycled brown leather pants to come up with this.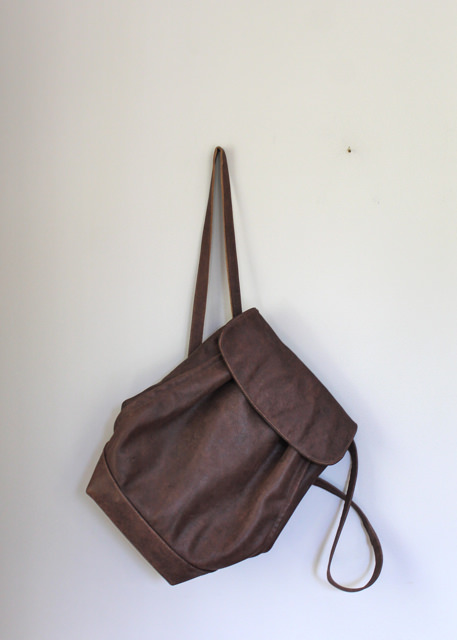 I've been exploring backpack designs since I had a request for one last year. I like the idea of a convertible backpack because of the versatility. This bag came together pretty quickly, but I was stuck on how to attach the straps. I tried various pieces of hardware to adjust the strap length and none looked right. Finally it came to me, when I really studied the leather and the design, that knotting the straps was the very best option. It allowed for a backpack mode as well as a shoulder bag and a cross-body bag. This is a casual everyday bag and the knots are a perfect solution.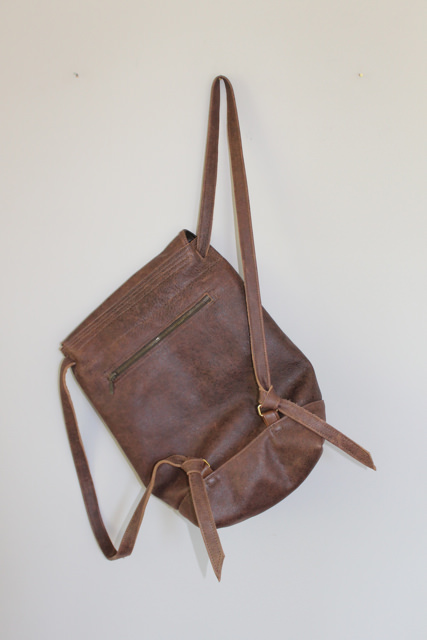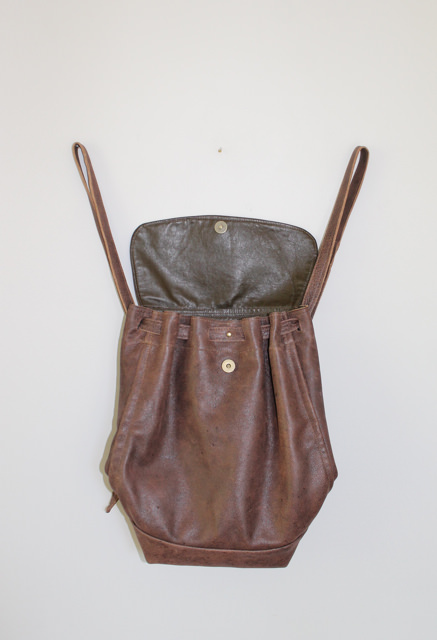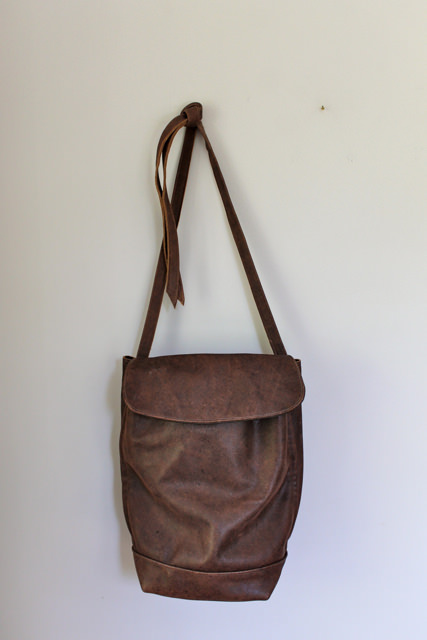 This bag is 15.5″ tall, 13.5″ wide and 6″ deep. It is doubly secure–the strap snugs things in tight and then the flap closes with a magnetic clasp. It is lined with khaki denim and has three pockets, a zippered pocket with birdbrain graphics, a slip pocket behind and a leather phone pocket. At the backside of the bag is a small zippered pocket perfect for things you want to keep at hand like your phone or keys. This design is a prototype; there are some features I will modify, but many I like and will use in the next PT backpack.