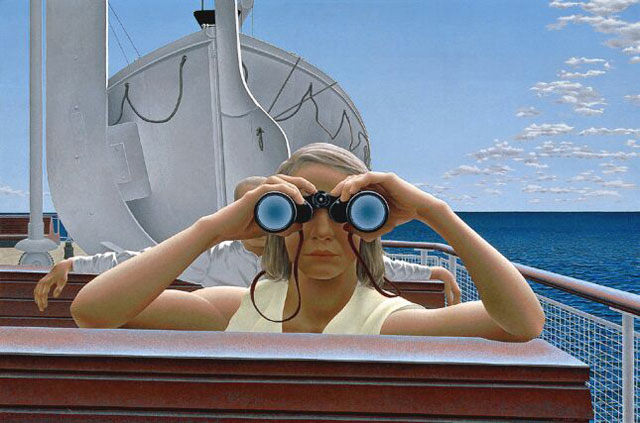 I have owned a print of this painting for many years. I feel like I have always known it, so deeply is it imbedded, but actually saw the real thing for the first time at the National Gallery about 15 years ago. (As with other famous paintings which loom large in our imaginations, this painting is surprisingly small.) And I saw it again on Saturday at the Art Gallery of Ontario; it was part of an exhaustive retrospective of the work of Alexander Colville, the Canadian painter who died last year. Like much of his work, To Prince Edward Island, portrays a relationship and hints at the tension and isolation barely below the surface. The woman gazes off and the man is vulnerable and obscured behind. Other paintings are even more unflinching and bring a deep sense of foreboding and even terror, in spite of their somewhat ordinary subjects. Sarah Milroy's 2013 article gives a good overview of Colville's work and life and has a link to four of his most famous paintings, including Pacific, for me his most haunting.
The exhibit explored Colville's process and had many of his sketches. Of course I loved this one.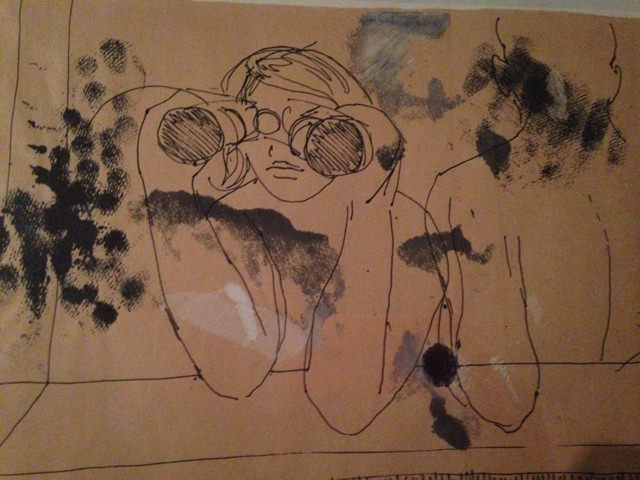 And there was much to learn from his early watercolours. Look at the skies.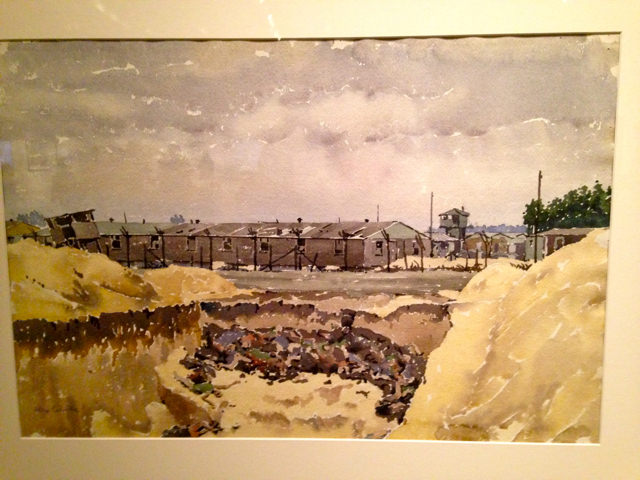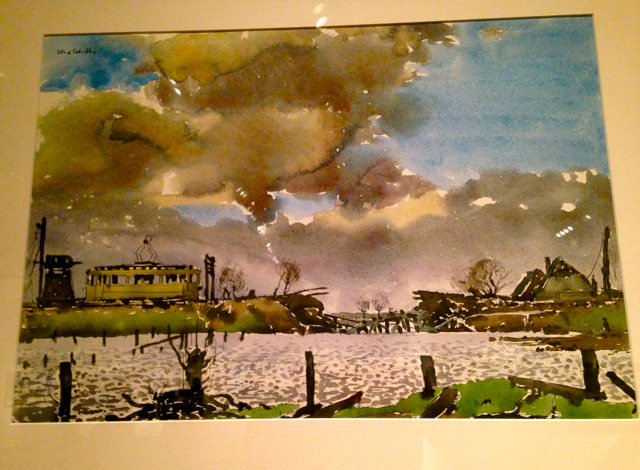 In the afternoon I went to an open house of my favourite Canadian clothing designer. I've said here before how I limit my buying as much as possible to second-hand and hand made. And Jana's work is some of the most inventive and easy to wear that I have found. Her fabrics are wonderful and her designs timeless.  It was so good to see her again and be among others who were also interested in and support local design.
When I climbed on the train at the end of the day, I was full of ideas–and full of gratitude that this world of inspiration is so close.