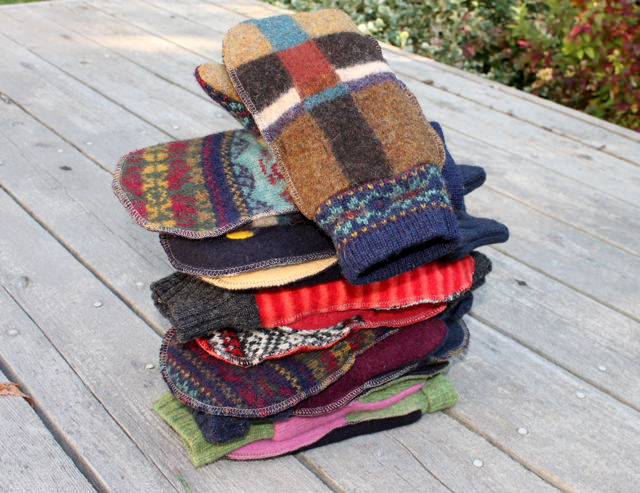 We have been having warm and sunny weather in Ontario for the past couple of weeks. In fact, much nicer weather than we had all summer. But in spite of the sun and warmth, I've been thinking about winter and the pile of mittens in the studio is growing. I'll admit making these mittens is mildly addictive–combining colour, pattern and texture to make something useful and playful. I've been making these mittens for several years now, and I love to hear people who have bought them tell me that their hands have never been so warm.
It is getting much harder to find good quality wool sweaters and scarves now; there is so much machine-made fibre, a sad substitution in every way. So for many of these pairs of mittens I am using the last of my favourite wool remnants (with some gratefully received donations from friends).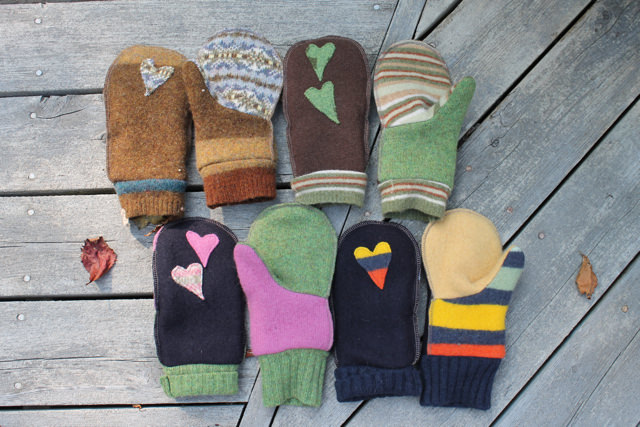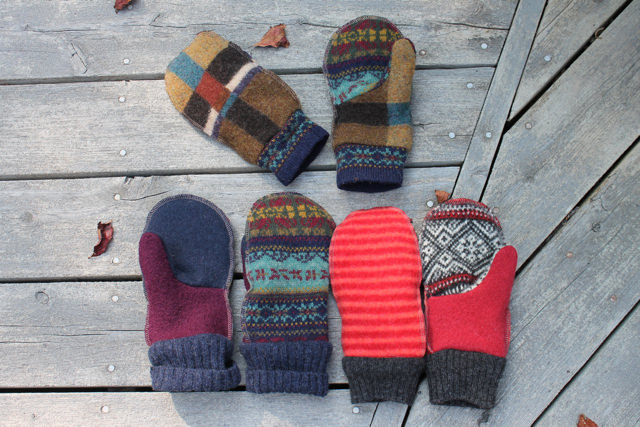 Below you can see the components which combine to make a pair of mittens: outer wool shell, wool scarf lining, wool and sheepskin cuffs. This pink is from a remnant I was lucky enough to purchase at the Geiger Mill in Austria this past spring where they produce beautiful boiled wool fabric. I have some other pieces in different colours–not sure yet what they will become.