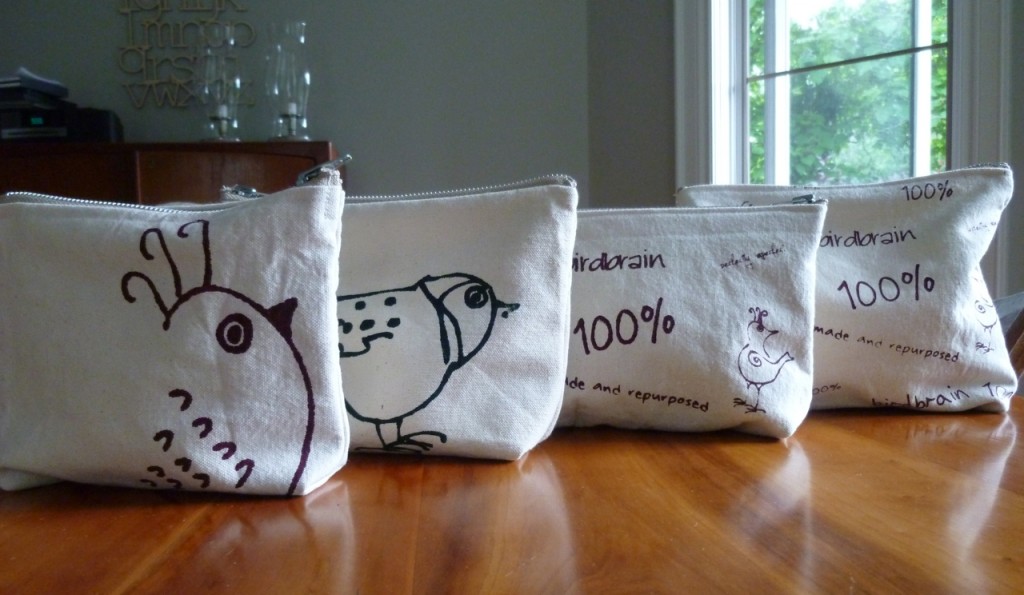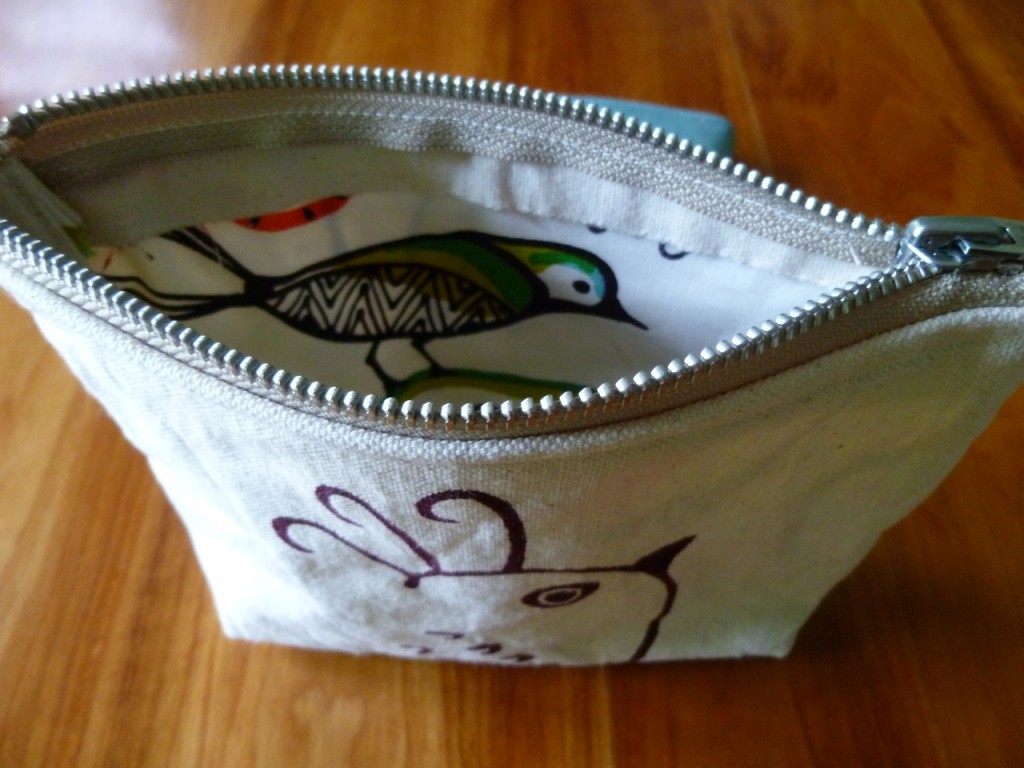 I am making new pouches to be for sale soon.  I think I enjoy the linings as much as the screen printed exteriors.  This particular lining fabric has the most wonderful birds and dots of colour.
I have been using my pouch now for several months to store the extras like cords and battery charger for my camera and ipad.  It is perfect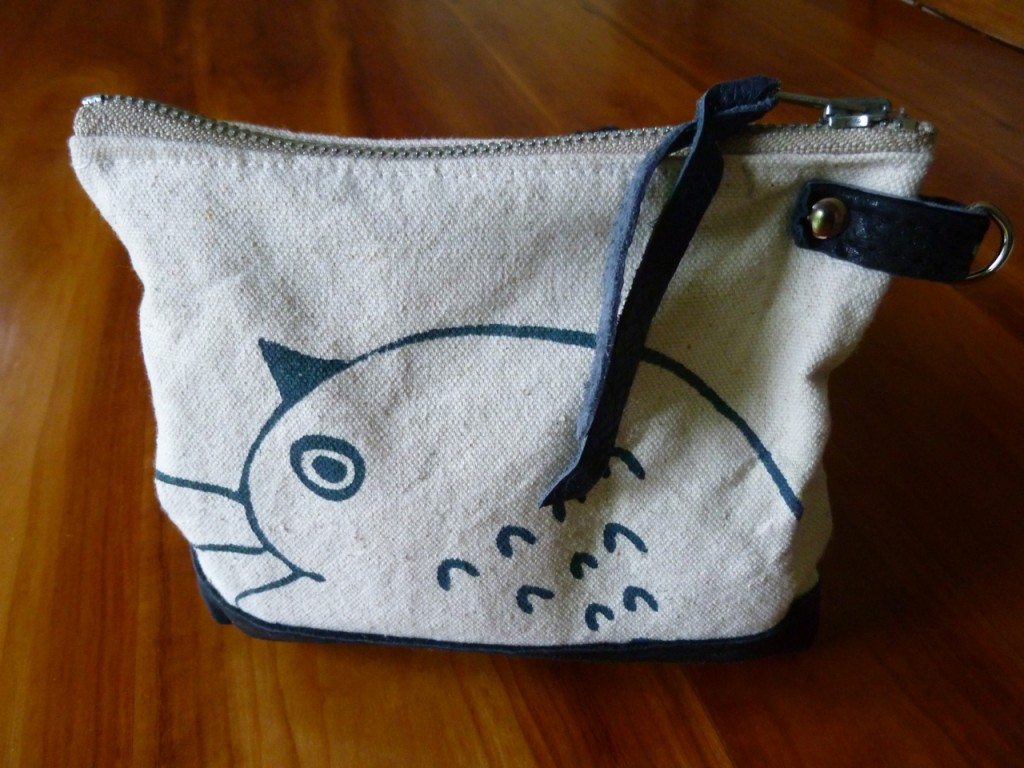 .
I also needed a new wallet to take on my holiday.  I had a piece of rejected leather with the cattle brand on it.  Since it was 313, the luckiest of numbers for me, I decided to incorporate it into a wallet.  I had to attach a heart to cover a hole from the brand.  The first photo is truer to the colour.