It has been over a month since I've written here. What was once a daily adventure for me, writing my blog and connecting to readers, has become a rarity. As I've told you before I've been posting on instagram and enjoying the connections and inspiration there. It's quick and fun to hear from others and see what they are doing. Slowly I've been giving slow stitching, sustainability and reducing waste more and more thought. So, it's time to share some of my musings and projects.
Several years ago I was on a cycling trip in Austria when we came upon the Geiger mill. Geiger, like Marimekko, is a brand I have loved since my teens. I was thrilled to visit the factory and to purchase some remnants. You can see the blog post here with the photo of the pile of beautiful boiled wool remnants.
I've been sewing in the last year, using remnants from my bins and the Textile Museum sales. (I line my leather bags with the off-cuts I find there.) There was a time I sewed all of my clothes, actually wove the fabric first and then sewed. But then a career and a family intervened. I sold my looms and packed up my sewing machines. After I retired I started rug hooking and then making leather bags. And then over the last couple of years I started slowly to make some of my clothes from the remnants I had on hand.
One of the big differences now is the global sewing community available online. Below are two pieces I made from a pattern designer in the UK, Tara at Paper Theory, using her versatile LB Pullover. I encourage you to read Tara's reflections on 'slowing fashion down' and buying 'ethically'. I've written here before about my principles of buying second-hand or handmade from local artisans. This year I have added to that by beginning once again to make my own fashion using recycled and remnant fabrics. I hope you'll follow me here on my journey.
The tops below are from the Geiger boiled wool and I've been wearing them non-stop in frigid Ontario January. The pattern used is Paper Theory's LB Pullover.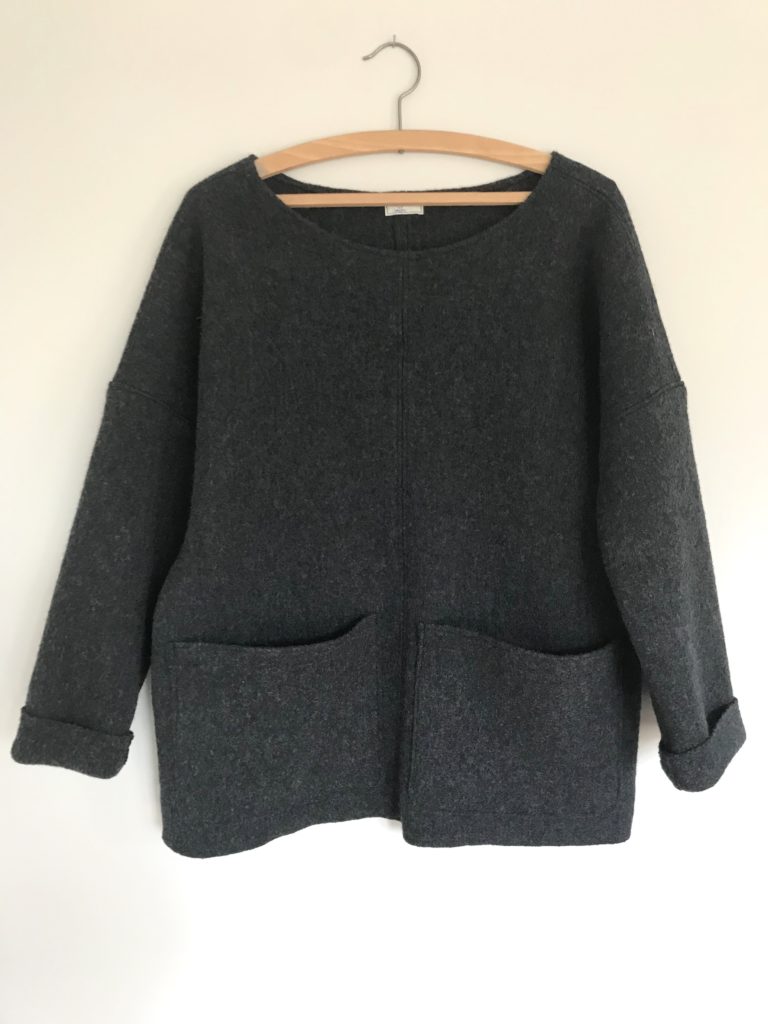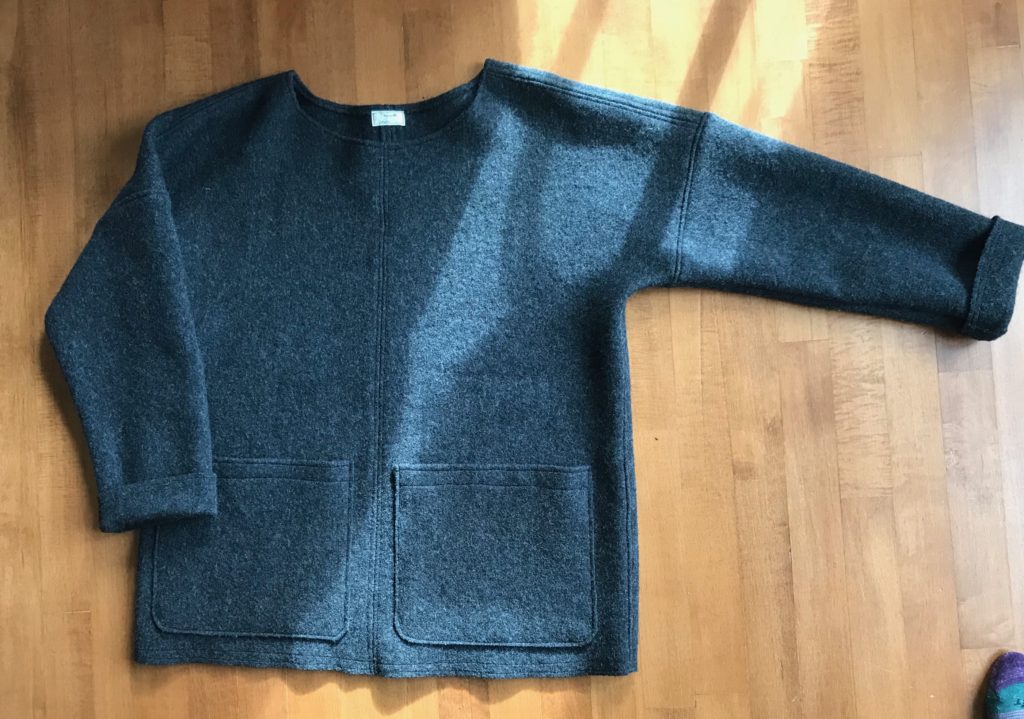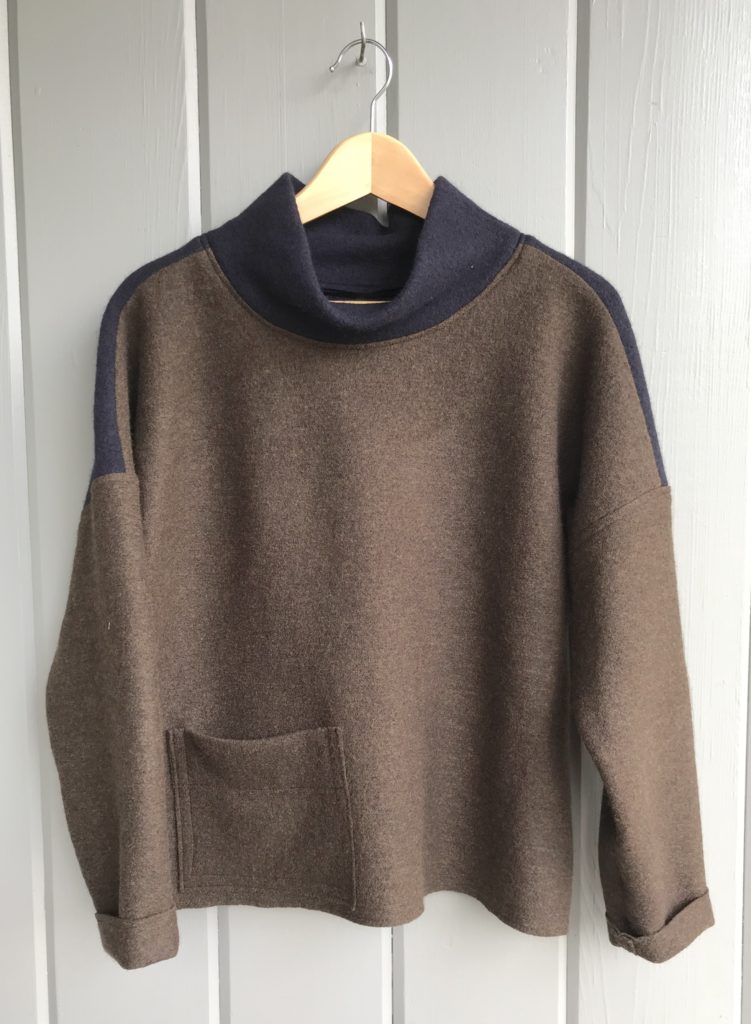 And below is a new day bag for an order. It is made from a recycled leather jacket. The first photo shows the jacket before being cut, the second the finished bag. The quality of the leather is high and it was a pleasure to sew with and to give it new life.