It is always delightful for me to find great fabric when I am travelling. My friend Wendie (do check out her blog and the adorable minion hat and mitten set) suggested I look out for Cath Kidston when we were in Ireland. I'd actually kind of forgotten about it as there is so much to see and do,  but at the end of a long Dublin day when we were walking back to the hotel,  I spotted the shop at the top of Grafton Street. I made my way to the basement and found the fabric below. I'm always on the lookout for coated fabric for totes and it is very hard to find. I thought this red would be great with the tan cotton dots for lining.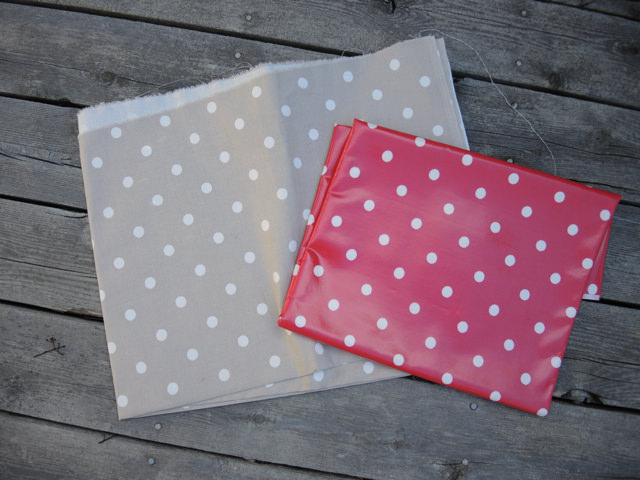 But the best part of the visit was the advice of the sales attendant. She was so interested in what I wanted–she too loved fabric and sent me on the lookout for Murphy Sheehey. This is a small store in a warren of streets off Grafton–but inside jammed with wonderful fabric. From there, again with advice from another sales attendant, I found the The Cloth Shop not far away.  We were travelling light with small suitcases, so I had to curb my desires for so much of the fabric–but this is what I ended up with, heavy enough. The piece on the left is coated waterproof cotton sure to be a tote with blue or orange leather. The piece on the right is French cotton canvas and reminds me of this fabric. The middle piece? Probably lining for leather bags, rich colour, great wearability.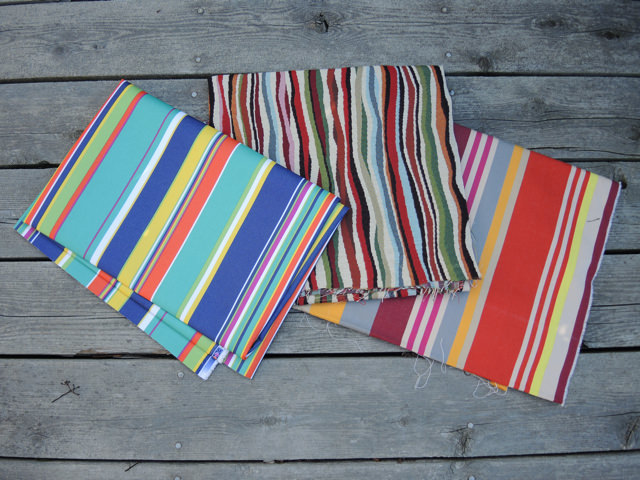 But here is the best…coated cotton with a flock of every kind of crazy bird. I bought all that was on the bolt, about 3 metres. I can see all sorts of possibilities for these critters. They make me smile.