It is Friday before Thanksgiving and I am doing some preserving (tomato butter, recipe here) some cooking (squash soup) and some baking (carrot cake with the essential cream cheese icing for #1 son's birthday). The markets are bursting with wonderful produce and it is such a pleasure to cook with vegetables grown in our own neighbourhood.
Like so many homes in Canada this Thanksgiving, our place will be full of family. And we have lots to be thankful for. But as all this goes on, I am also designing a new bag, a backpack. I have a remnant of beautiful caramel leather and I'm juggling the pieces to make it work. I've been fooling around with this design in my head for a while, my first with grommets, and talking to its potential owner about what she needs in a backpack. Here you can see I've joined two pieces to make the body the size I need to have a 4-5″ base and an overall height of 12 inches.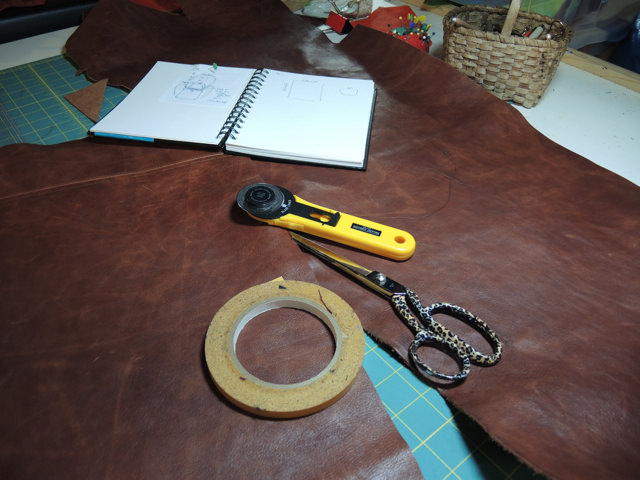 And finally some decisions this morning. An exterior pocket for phone will be on the back of the bag, a secure spot. The lining will be moss waxed canvas. And I think I have enough leather to make the flap, the straps and to have a double bottom. May line the flap with recycled leather as I did in the last bag–it is lighter in weight and adds a nice contrast. I find this juggling with not quite enough leather often results in design decisions I would not normally have come to, usually for the better. Once I get the cake in the oven, I'm going to do some practice grommets…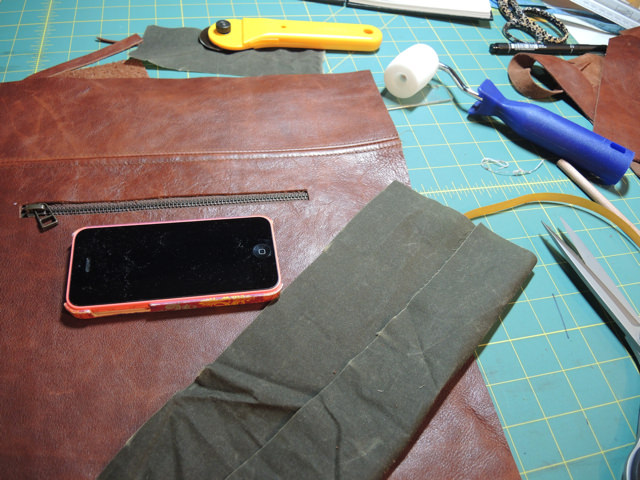 And on another note, I received these lovely photos yesterday. The KD Delta is now in Victoria BC and getting good use.