This is a first for Birdbrain, a unisex messenger bag. This one is designed specifically to fit a 7″x10.5″ tablet. It is made of mahogany leather, a great weight with a mildly distressed finish, the same as used in this tote. This messenger bag has an air of efficiency, slim and light, ready to be carried in to a meeting, or worn cross-body on your bike. Tablet, papers, phone and pencil as well as passport and boarding pass all tuck inside.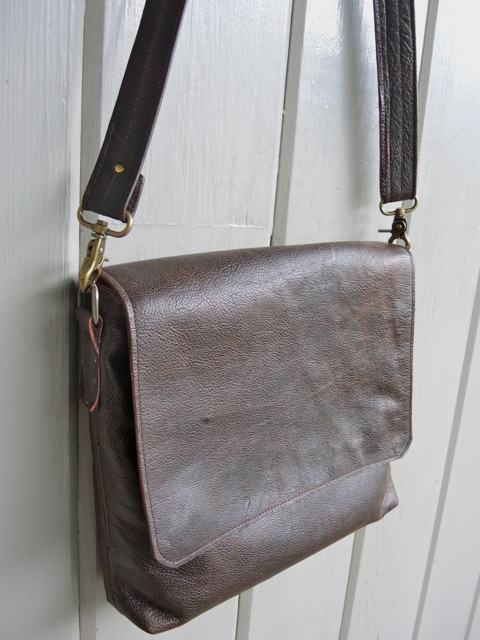 It has a simple flap with magnetic closures and is lined in orange waterproof waxed canvas. There is a front zippered pocket for valuables and a slip pocket inside for additional belongings. Hardware is low profile brushed metal.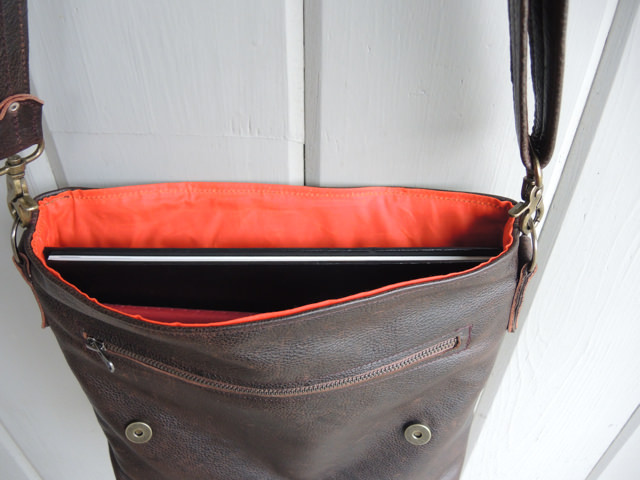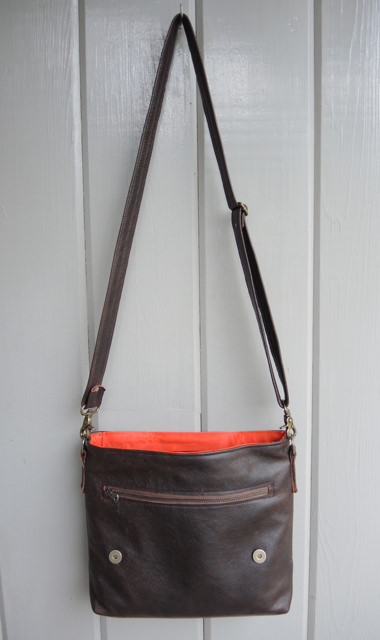 All stitching is reinforced and there is a double leather bottom for extra strength. The shoulder strap is adjustable. This messenger bag has been designed and made as a special order, but other orders are welcome. Just use the contact button on the right, under Navigation.