I love East African fabric. The women often wear several different pieces–on their heads, over their shoulders, tied as a baby carrier and worn as an overskirt. They are mesmerizingly beautiful as they walk or work in groups of colour. The large square pieces of fabric are called Leso, pieces of colour and design I was hoping to find.
The market in Bondo is filled with merchants offering an array of food and goods, including women in stalls working on treadle machines, surrounded by fabric. You can have an outfit designed and made especially for you and this is what many of the local women do. I am told that the top place to buy fabric is in Busia, on the border with Uganda, where the prices and selection are the best. But since the Ugandan officials wanted $50 for me to pass into their country for a couple of hours, I missed this chance. However, the Bondo market had lots of fabric to make up for my loss. Below are the seamstresses, each delighted to have her photo taken and show off her wares. Although they would have preferred to sew a dress for me, they happily sold me some fabric which comes in 3 meter pieces.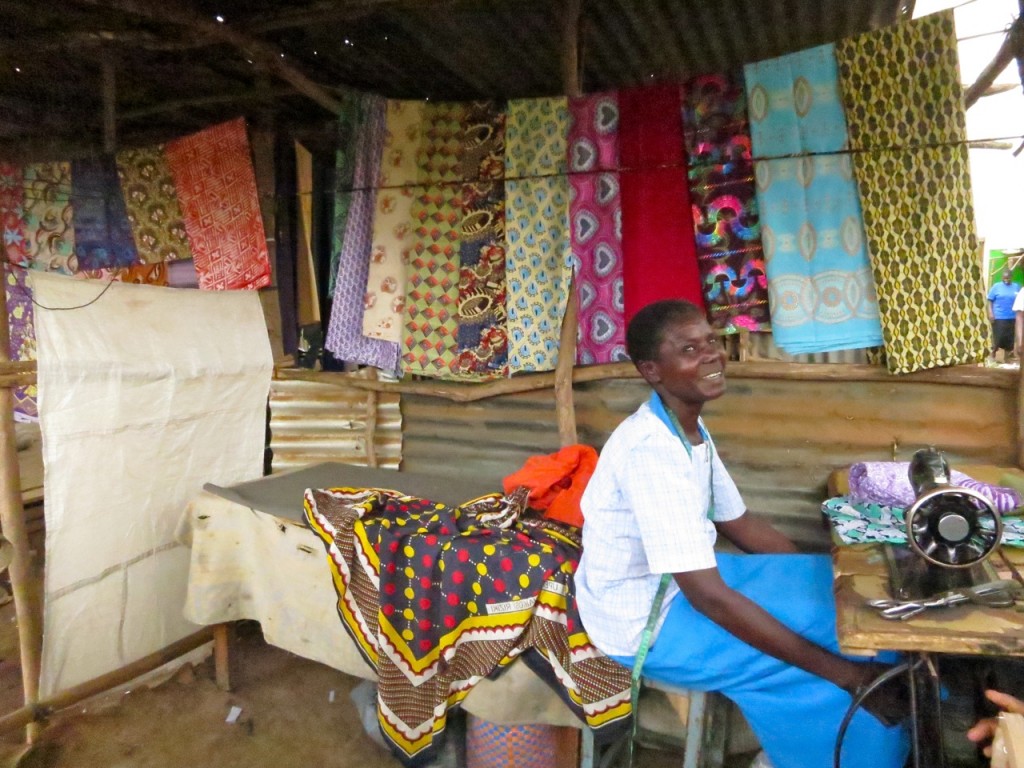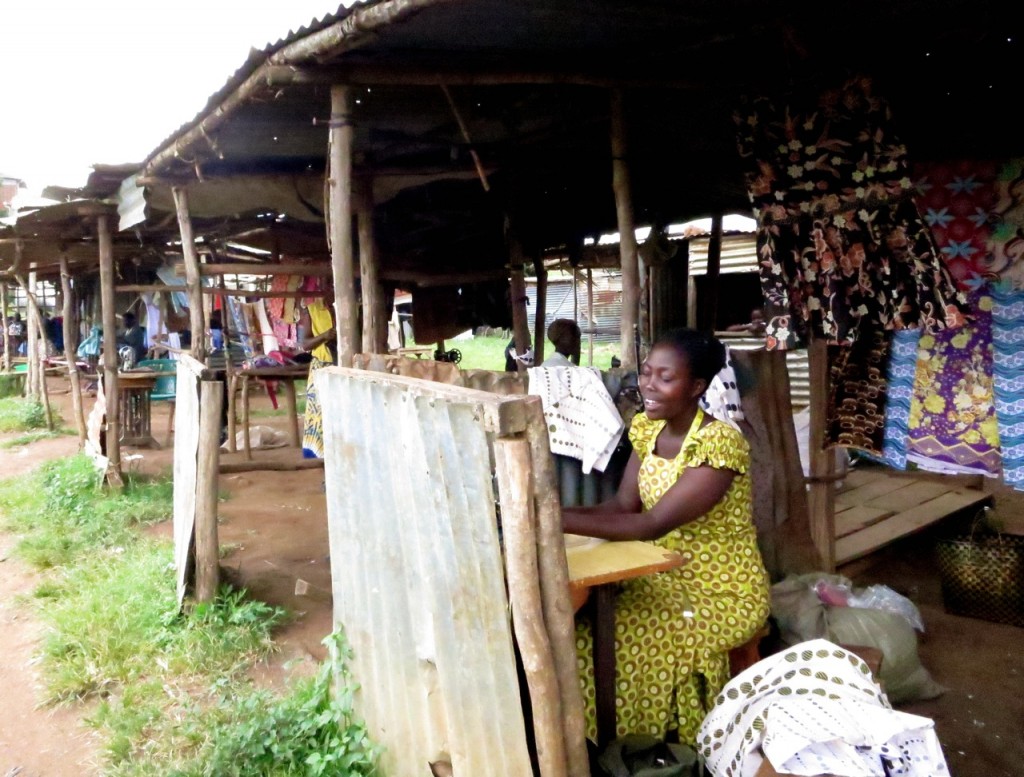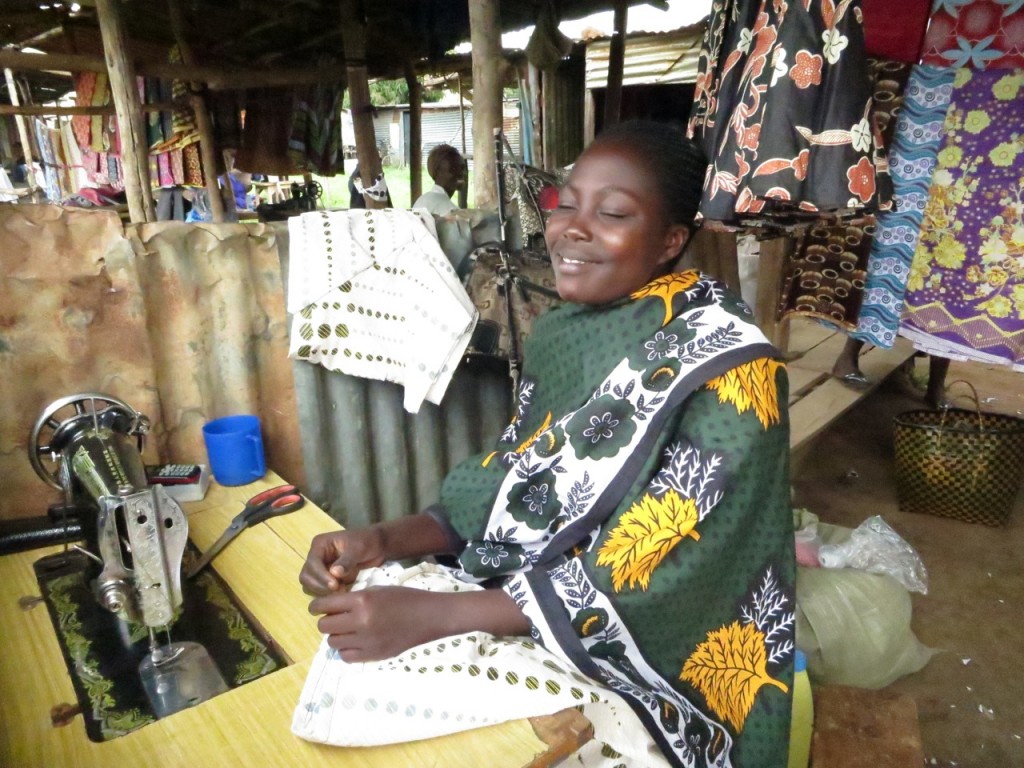 We also went to the Kibuye market in Kisumu, one of the biggest markets in Kenya. This is definitely more crowded and much dirtier than the Bondo market–and it is best to be accompanied there by someone who knows the terrain and the customs. It is a daunting place, but I had been last year and we were able to find the fabric stall once again. You can see the selection in the third picture. The prices here were lower than in Bondo and the choice greater. In the last picture are some of the  pieces which I bought or were given to me–batiks and other lovely prints.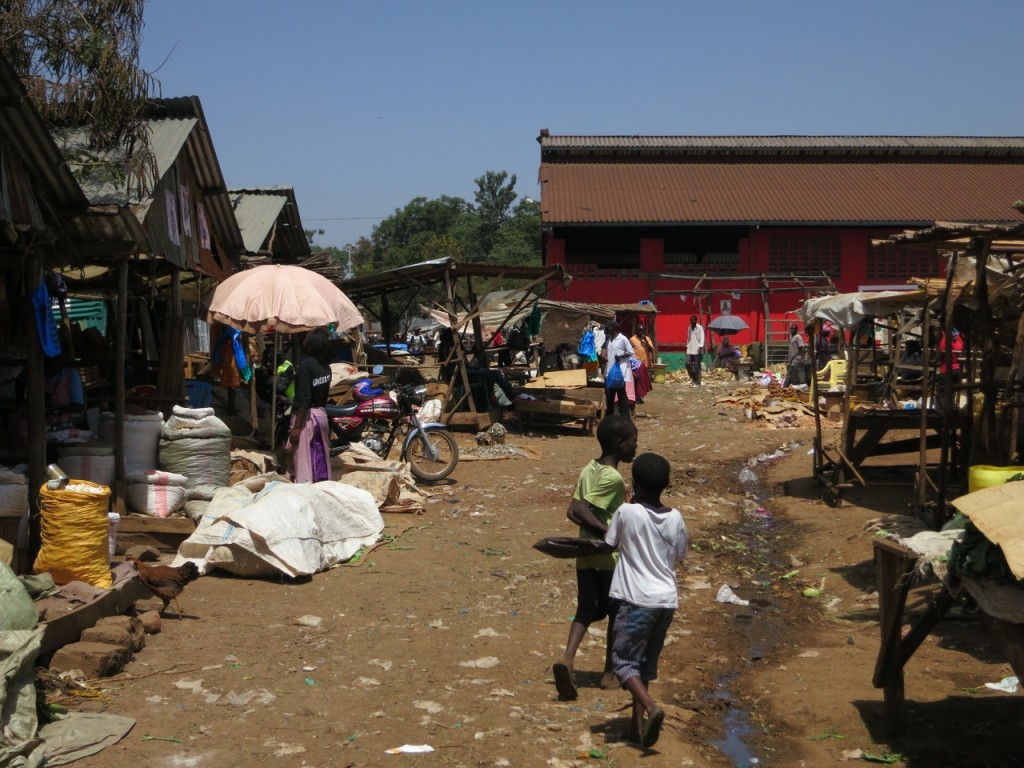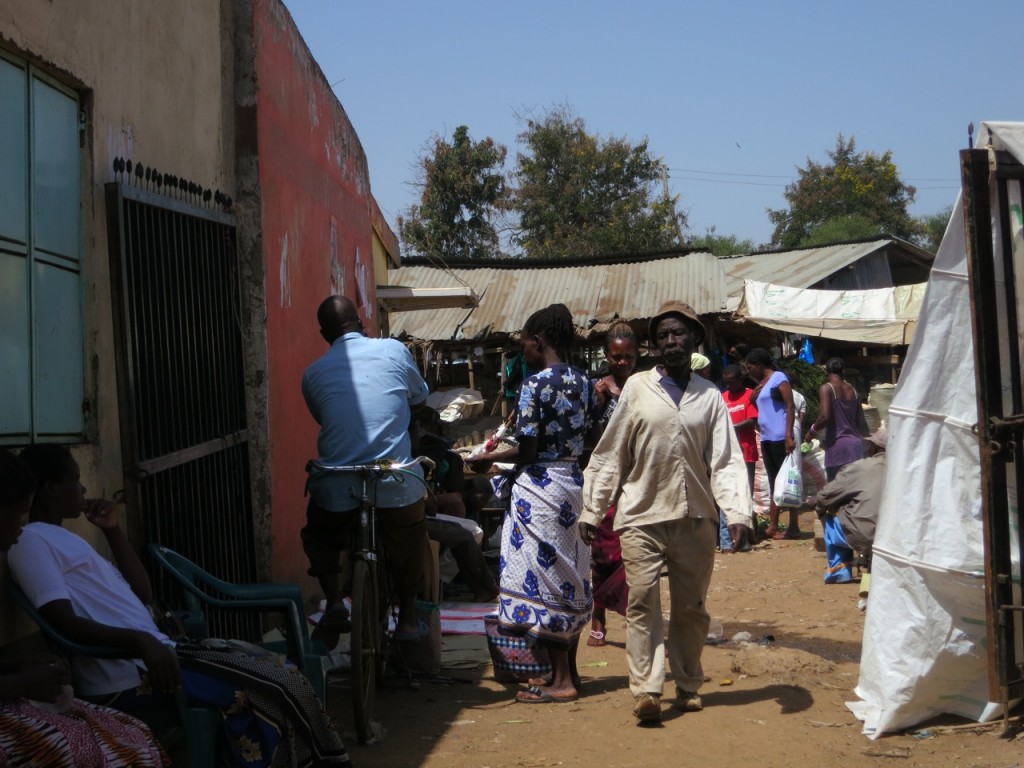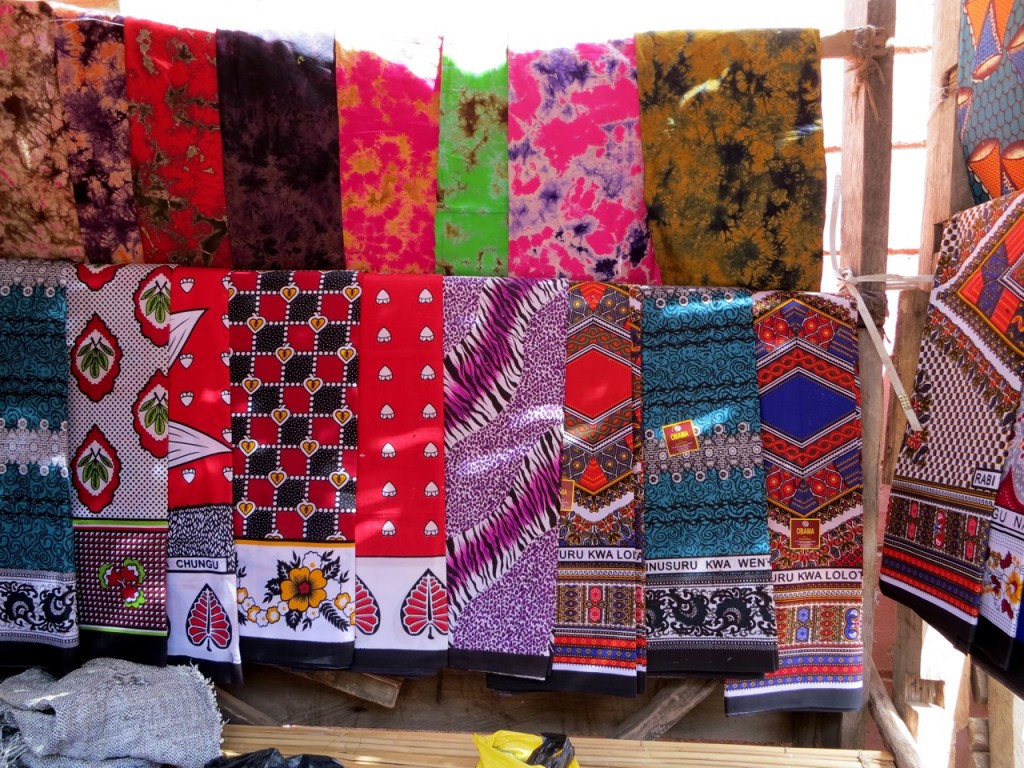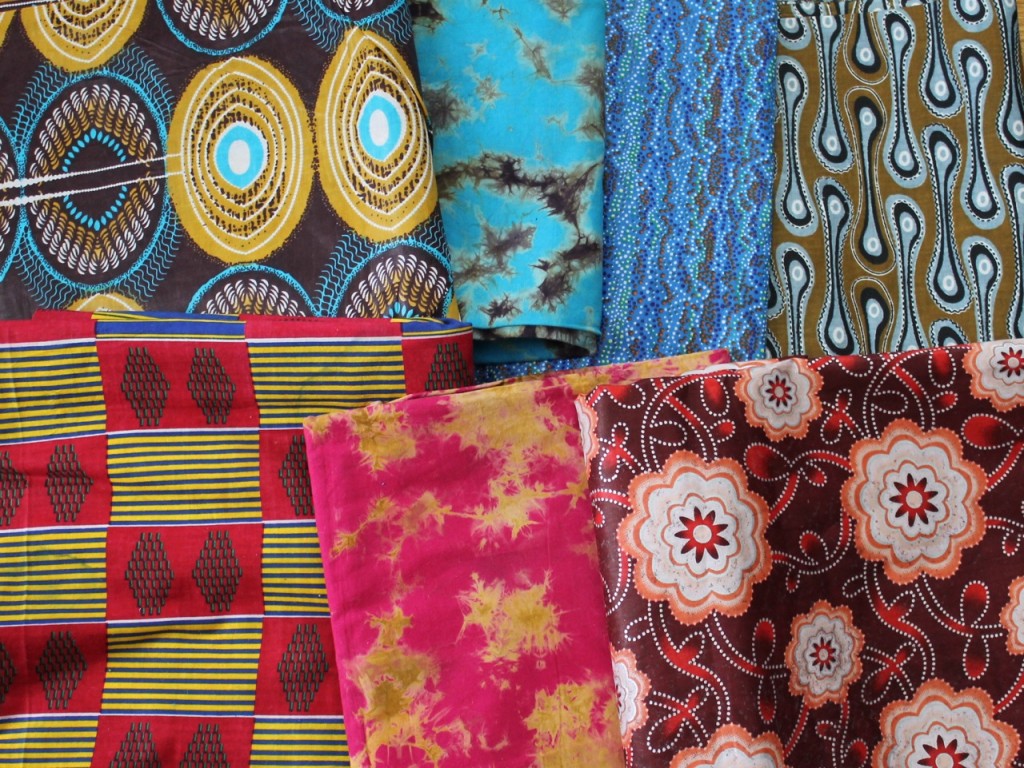 However, it was not until Nairobi that I found the Lesos I wanted. The Lesos are a bordered fabric and often have a Swahili saying on them.  They young man I purchased them from patiently translated each one for me so that I would be sure to be purchasing something appropriate. The purple one pictured here says Love is like a flower; water it and watch it grow. Now who wouldn't feel happy sporting that pleasant thought? The other messages were less romantic–the second purple Leso says, Trust a person's actions, not his words. A sobering reminder, amid the colour and design.