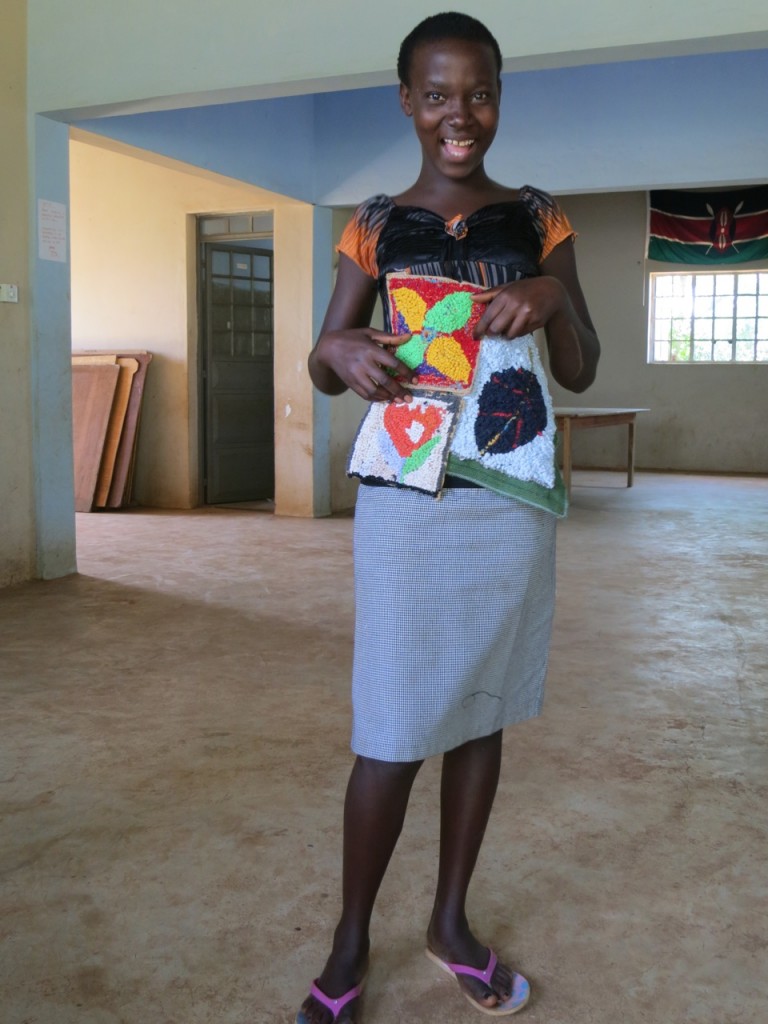 My time in Matangwe, Kenya is over for another year. It was a rich time, a time of learning and teaching. I was delighted with the response of the young women to the idea of hooking mats. We met every afternoon at the Community Centre and the group had grown to 11 by the time I had to leave. Of course, in many ways we were just getting started. It's one thing to learn how to pull loops, (a challenge in itself using hand cut t-shirts with no frame), but learning the level of quality required for selling takes longer. But that said, I came home with several pieces for sale and  I left them all with additional pieces of burlap and plans for new mats. I am already friends with one of them on Face Book! I am hopeful that our connection and hooking production will grow.
Above is a picture of Alice, with the three pieces she designed and hooked. Below is Catherine, a new student who joined us the last week, being shown the techniques by Daisy. This is an example of the generous attitude which I met everyday and which made teaching this class so enjoyable. The afternoons were filled with laughter, but it was the underlying sense of mutual acceptance and support which was truly instructive. There is much to learn here.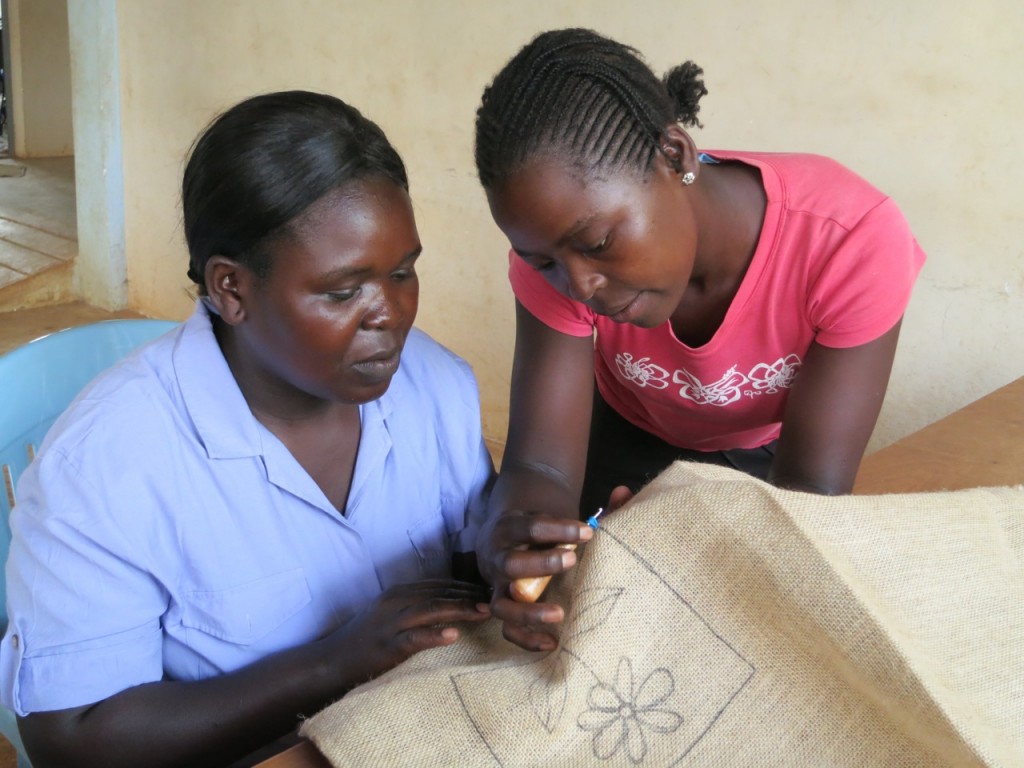 Below is Catherine's piece after just one day, and the next day she brought it completed and ready for a trip to Canada.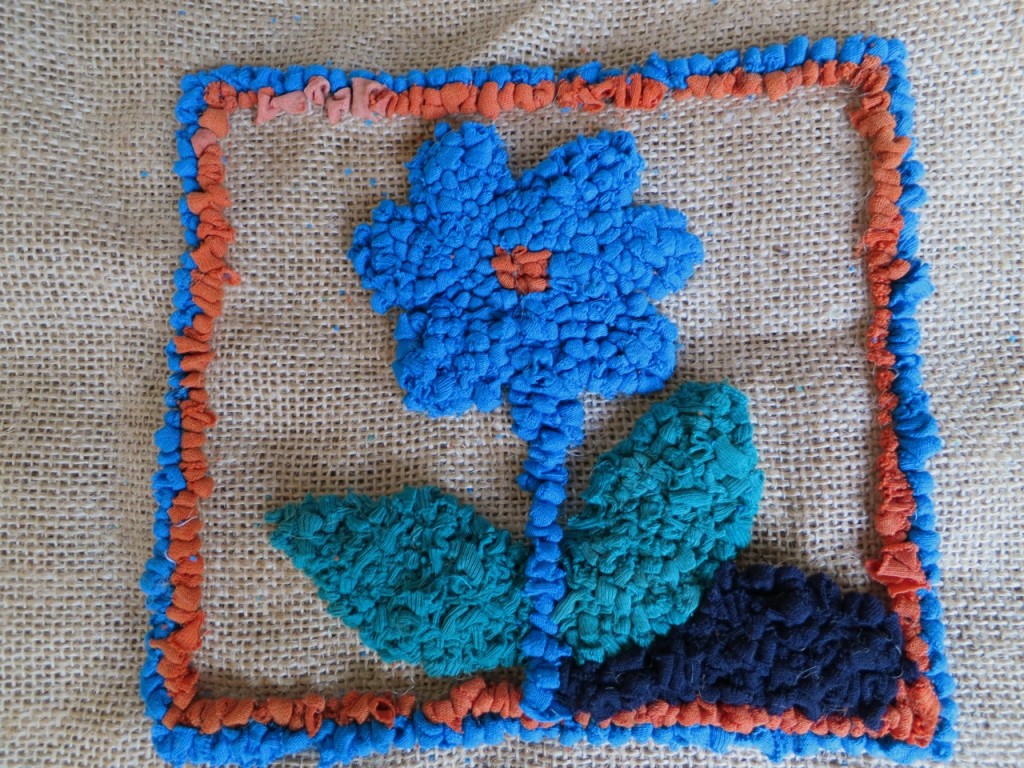 And here are some of the final pieces which I brought home with me.