Before I tell you about the new watercolour bag, I have a short report. I was away last week for a few days travelling by train with two of my bags. You can see them here on the GO train with a bundle of new leather wrapped in plastic. (More on that later, but you might be able to see the beautiful emerald colour!) Both days were non-stop heavy rain and I was pleased to see that the bags, one leather and one coated cotton, survived the deluge beautifully.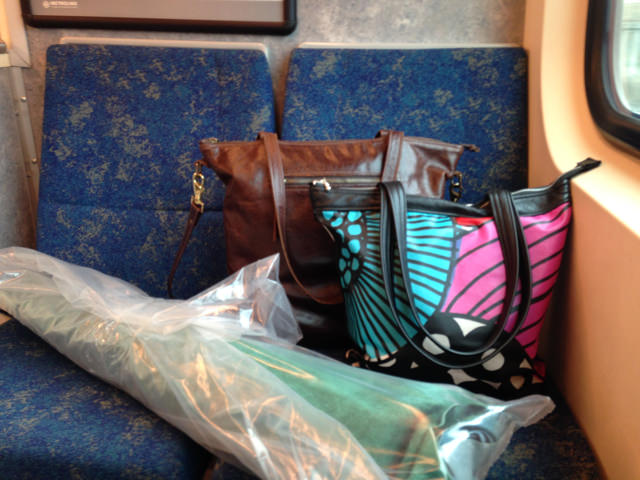 Now on to the new bag. I have been saving a piece of Marimekko coated cotton in a large watercolour floral print. Today I made one section of it into a cross-body tote, 14″ x 12″ x 3″. I am very pleased with the result. Even though the print is large, it works in a smaller piece, and the colours are stunning. The leather on this bag is a beautiful recycled pebbly black and it works so well with the print.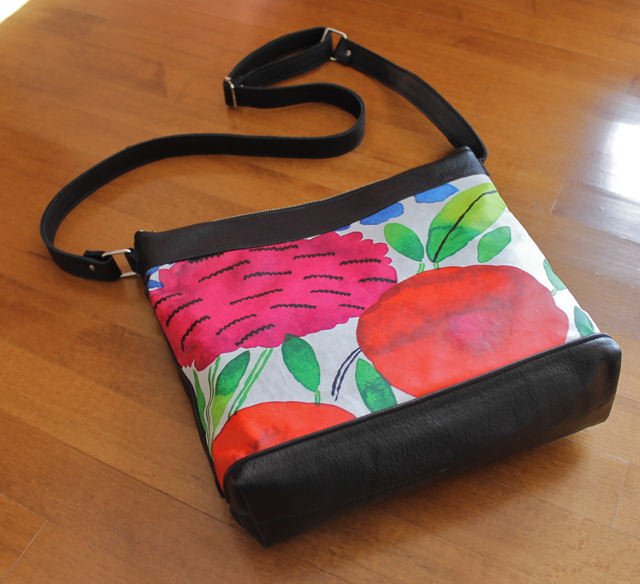 The bag is hot fuchsia and red on one side…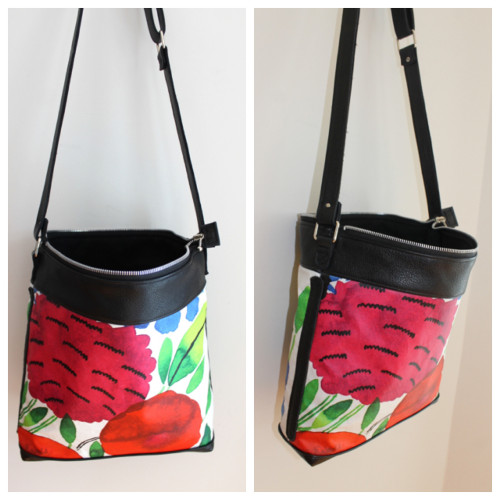 and cool blue, green and yellow on the other.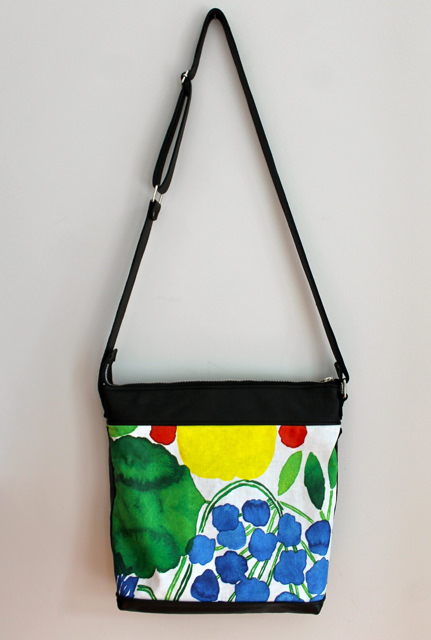 Inside it has a zip/slip canvas pocket on one side and a double leather pocket on the other for phone and keys. Durable metal zipper and hardware finish it well. This is one great bag for spring and summer.