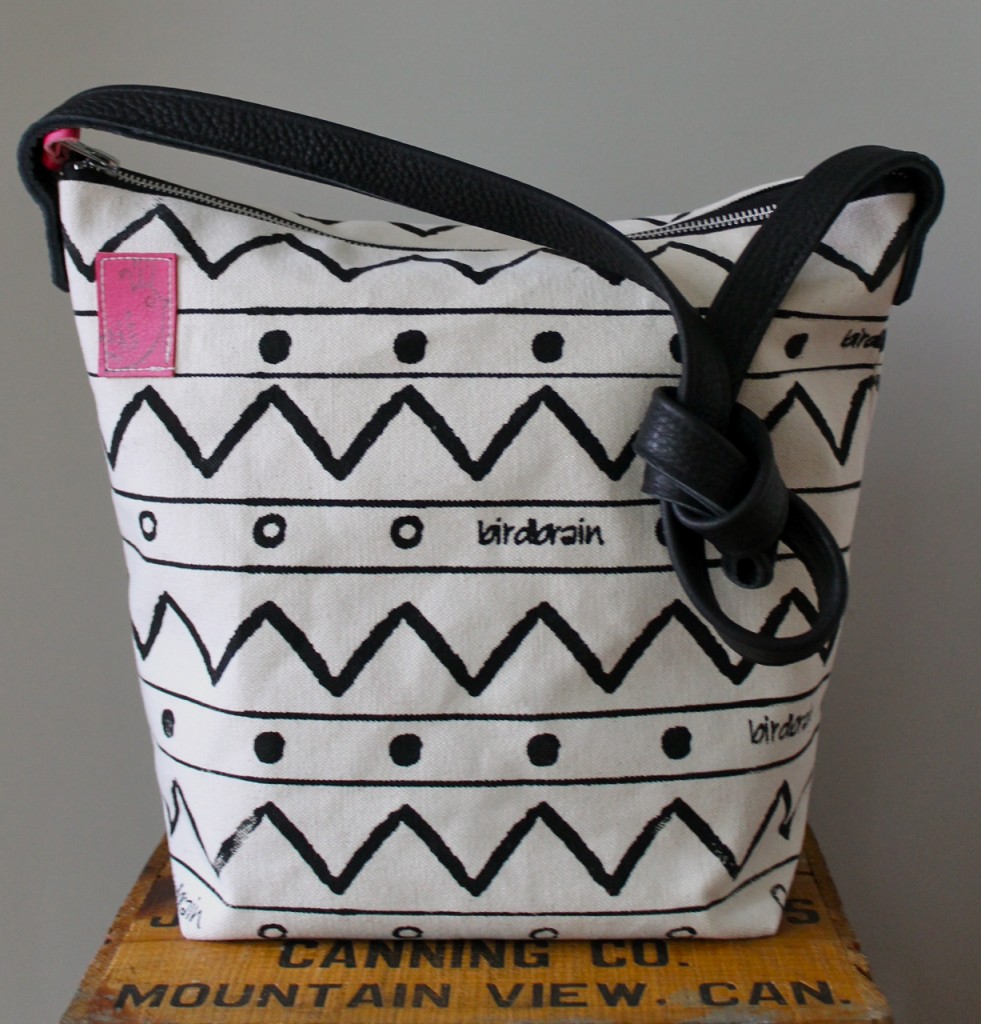 I got a chance to do some silk screening with the first of my new designs.  I knew that I liked the bold graphic quality of the chevrons and dots, but was very pleasantly surprised with how it worked into the angles of my pouches and bags. Many thanks to Melanie who translated my line drawings into a computer image that repeats perfectly both horizontally and vertically. I am still working on mastering the big sheets!
This tote is a great size, 13x12x5″. It is lined with moss gray-green 100% cotton with a leather pocket for your phone and has a very sturdy  44 inch leather strap. This tote will easily accommodate your ipad, sketchbook and other essentials.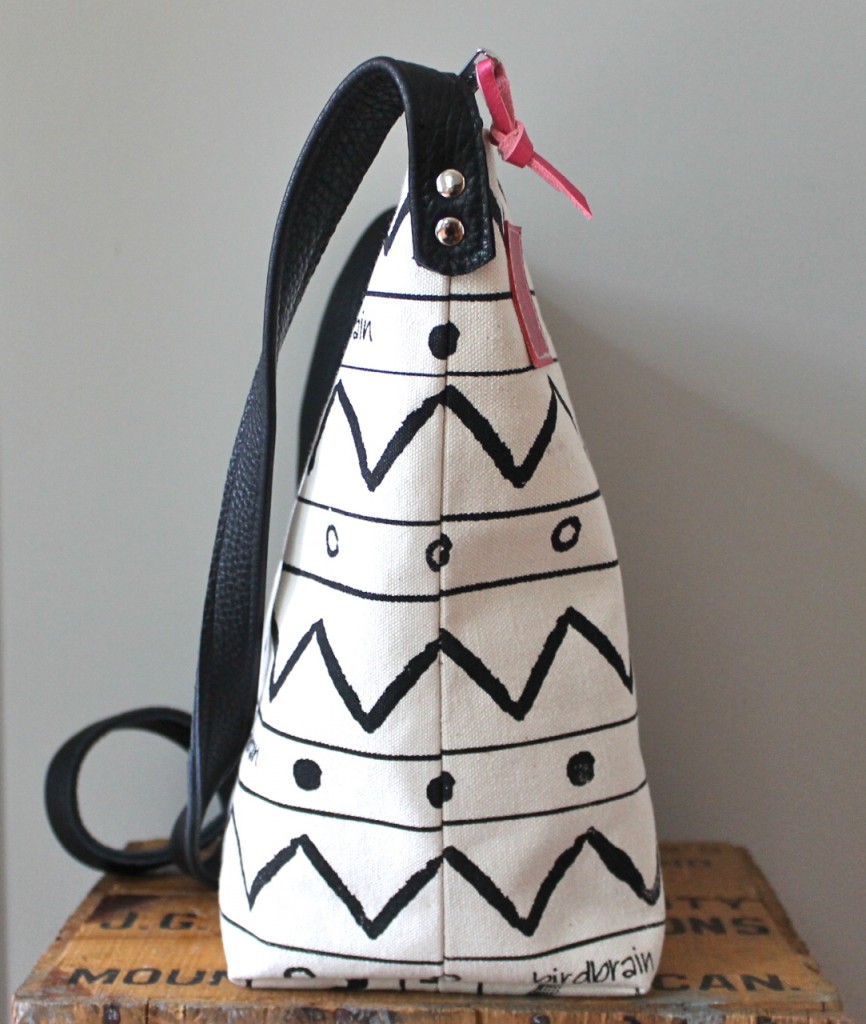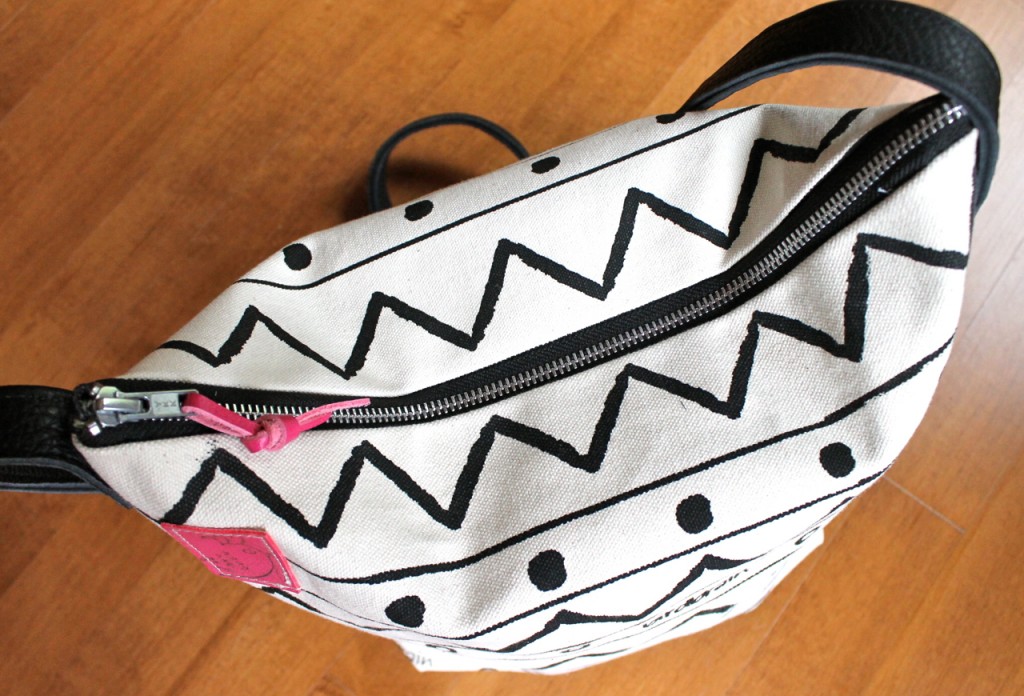 Here is the www dot pattern in a pouch, lined in bright orange 100% cotton with a durable zipper. It measures 8x6x3.5″.