Cherry, Candy Apple and Bubble Gum. I have been having fun this week with some great leather from my remnant stash. I liked the rough pouches very much and thought the idea would translate well to a tote. Since I am working with small remnant pieces, I had enough for the body of the bag, but not straps–so I worked on the idea of coordinating straps, or in the case of the Candy Apple, some purchased straps that I had on hand from my days of making hooked bags. So here they are–unlined, heavy-duty totes with a pocket on the outside, two pockets inside and a zipper closing. Ready to sling over your arm for a day of shopping or for a weekend jaunt. These bags are one-of-a-kind.  On the sewing table next is one in grass and one in rugged brown…and an ipad case.
Here is the Candy Apple.   (October 14 update: Candy Apple has been purchased!!!)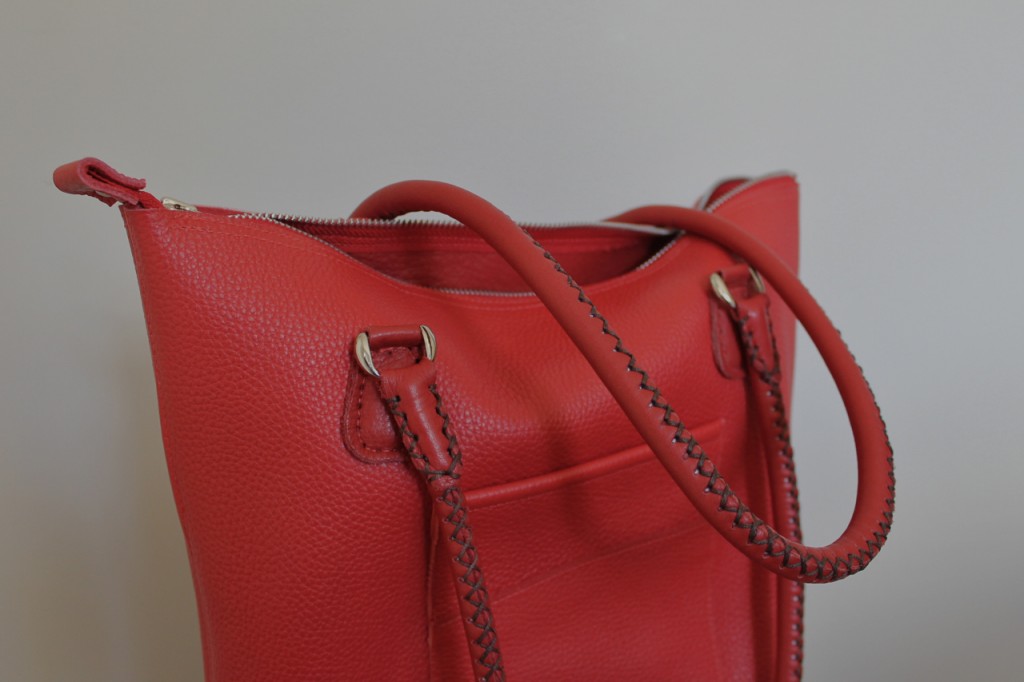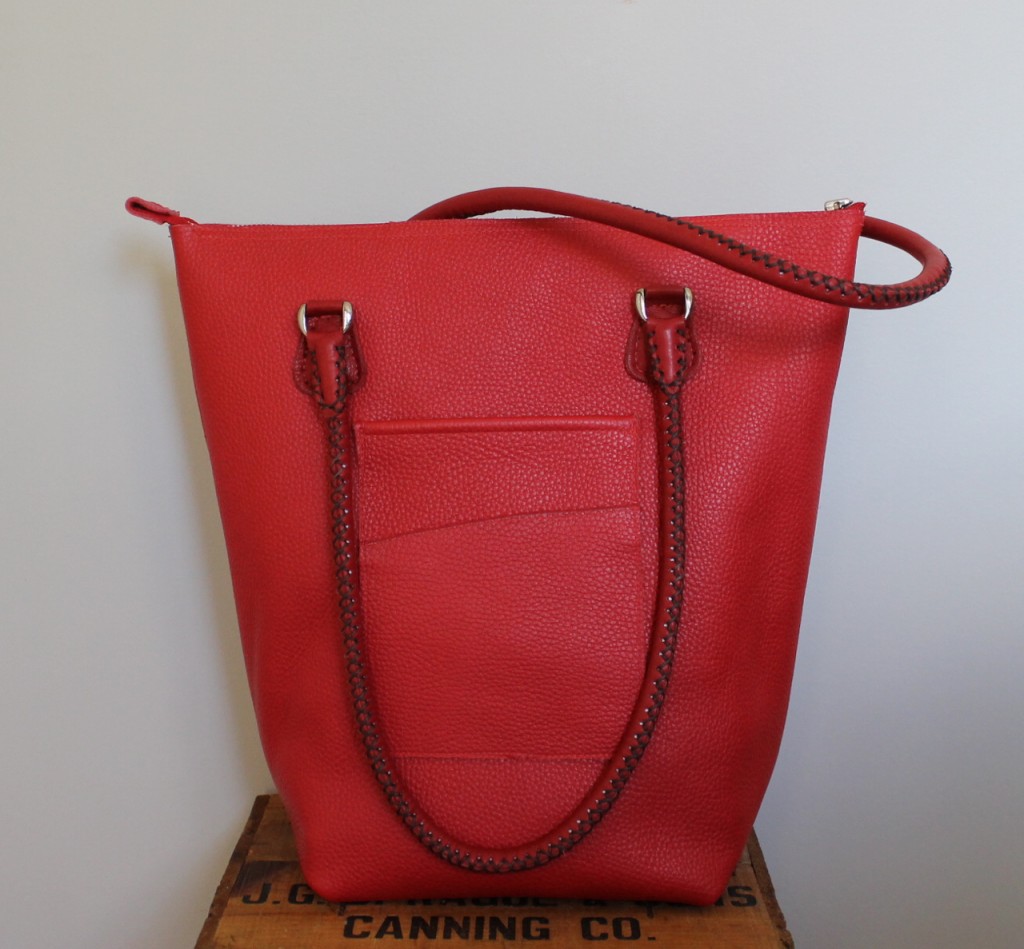 and the Cherry…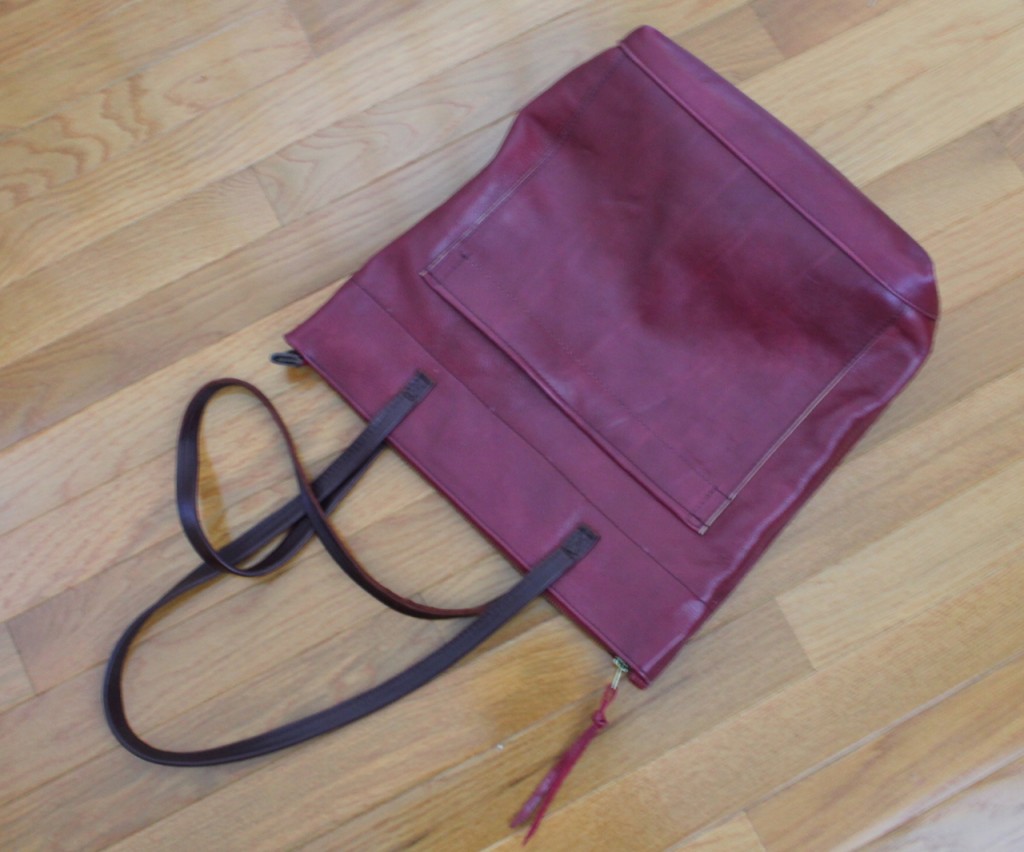 and the bubble gum…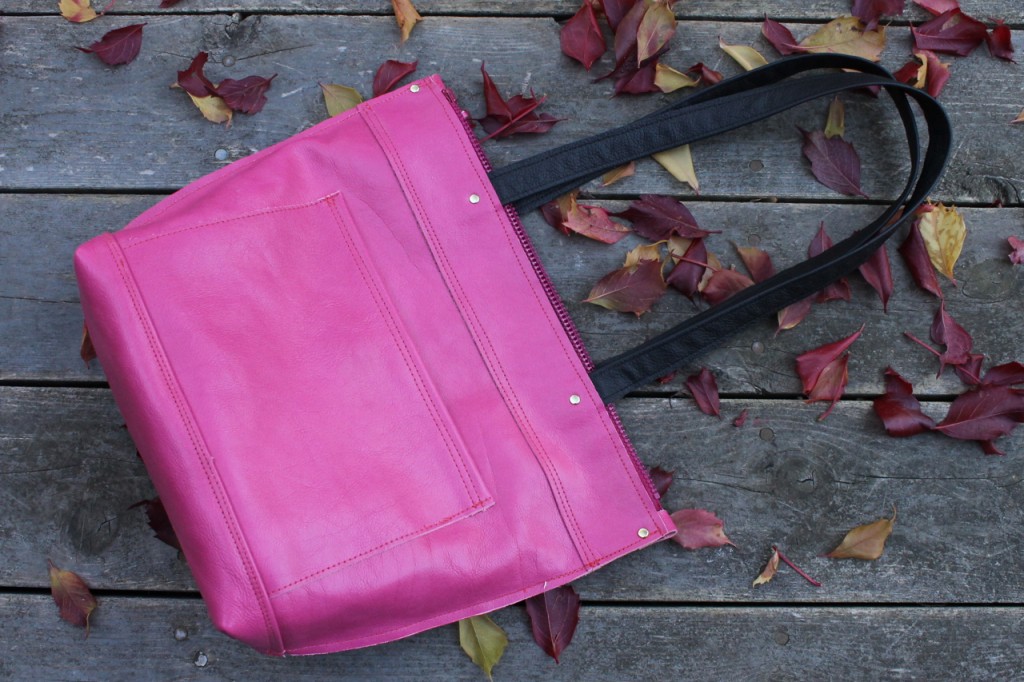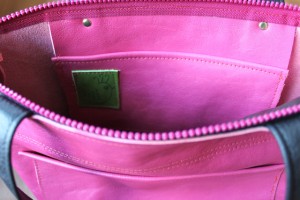 I have been printing labels on the computer with my birdbrain bird for a long time. For a change I decided to use a stamp that my sons gave me a few years ago. It stamps well on leather and I love the shot of colour on the interior of this bubblegum bag. I will also be sewing it on the outside of some new pouches which are in the works. I got a pile of rough leather remnants when I was in Toronto and I am eager to try some new designs–an ipad case for sure.