Many thanks to Wendie who alerted me that my photos here taken last week in Picton Ontario are examples of yarn bombing or yarn storming. There is a good explanation here along with this great Thank You Tree.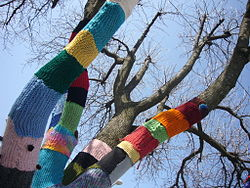 And if you want to pursue the idea, there are books written on the subject, Yarn Bombing, Art of Crochet and Knit Graffiti and Knit the City. Seems to me this is an elegant and non-destructive way to make a point or just bring joy to a sterile place.  And speaking of thank you, Wendie has a wonderful thanks pillow in her latest post.
Today I was back in the studio. Have begun screen printing my new designs. These are for new canvas totes and bags as well as for lining of the leather bags. I love the graphic quality of these chevrons. This is the first of three new designs.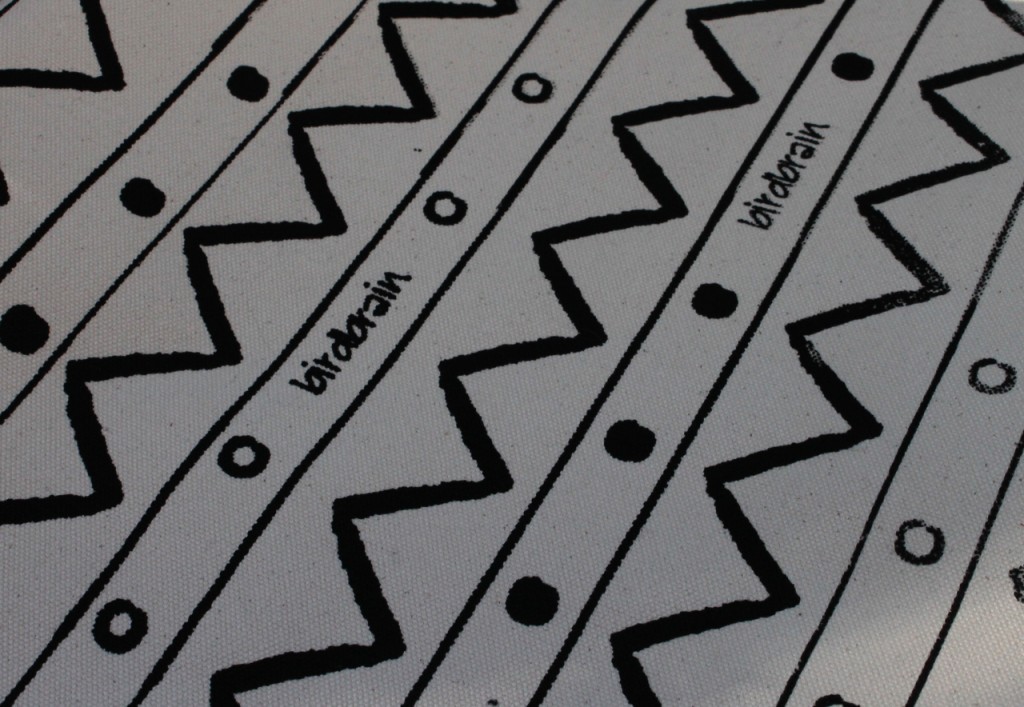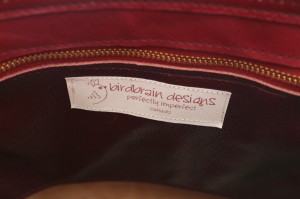 And…the cherry Gaspé bag is almost finished. I think the size and the leather combine to make a great bag. Pictures on Thursday, I hope. For tomorrow, I am off to Toronto to stock up on zippers, interfacing and screen printing ink–and maybe a leather remnant or two if I see an irresistible colour!