Thanksgiving is our weekend to close down the cottage for the winter. This weekend was cold — minus two overnight — but one of the most beautiful I can remember. Saturday we had a double rainbow, but I was a little late with the camera to catch the second.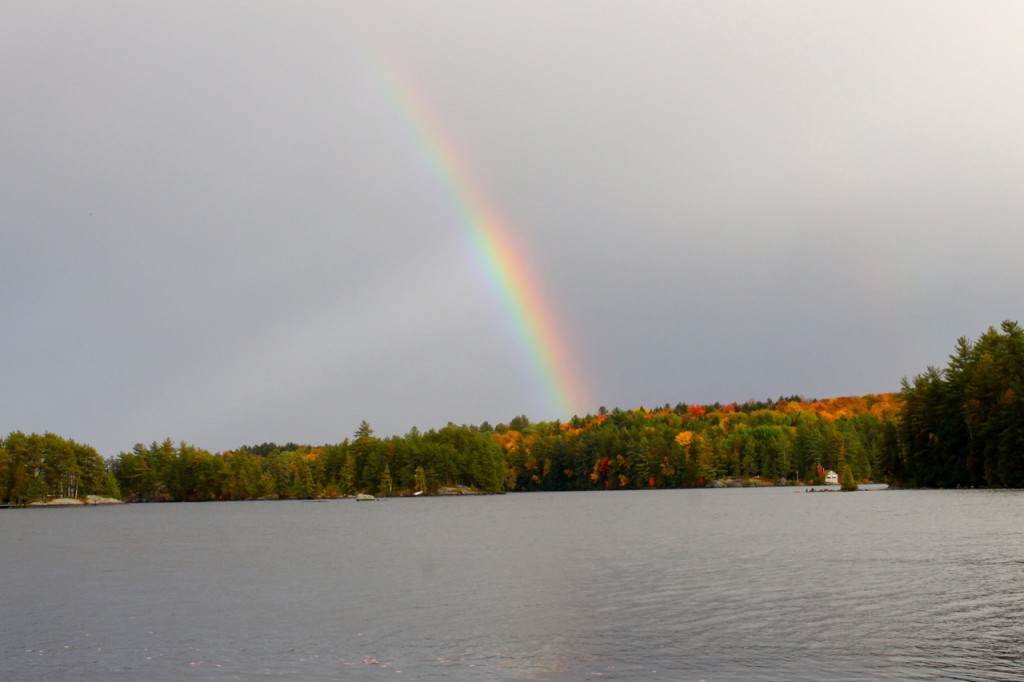 But I did get up early enough for this.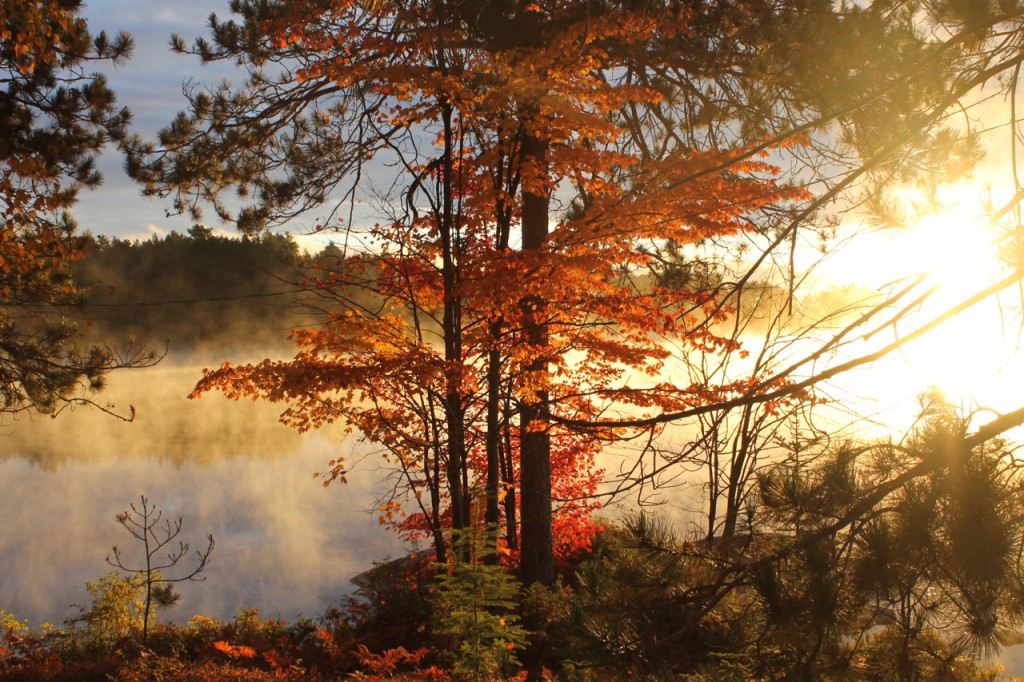 And out in the kayak for this.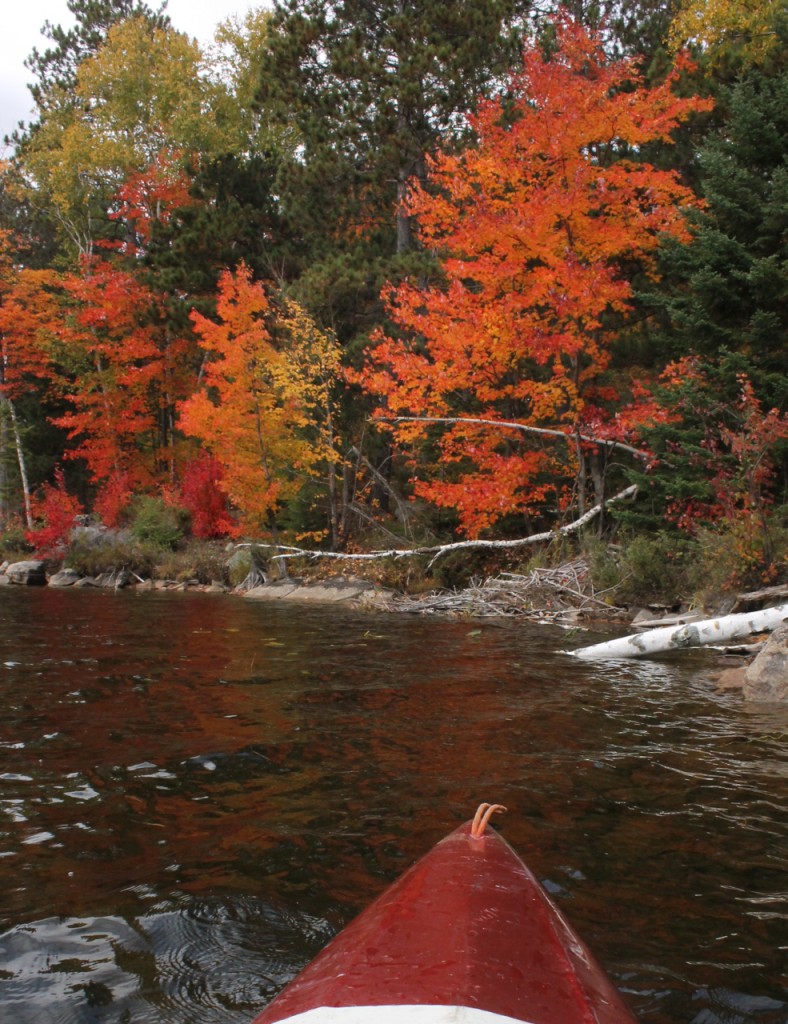 And along with thanksgiving and birthday celebrations I found time for the wedding rug. The gap is closing.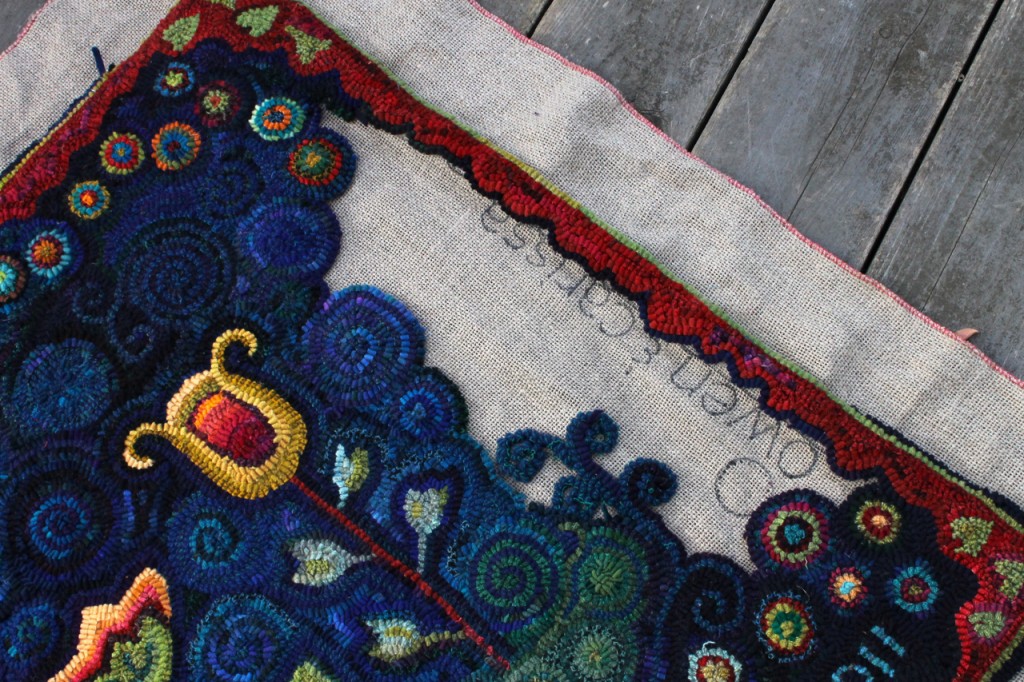 But the exciting creative achievement of the weekend was definitely this birthday present. My younger son, Owen, made his brother a surf board bag which zipped neatly around the top and had an optional zipper for the fin.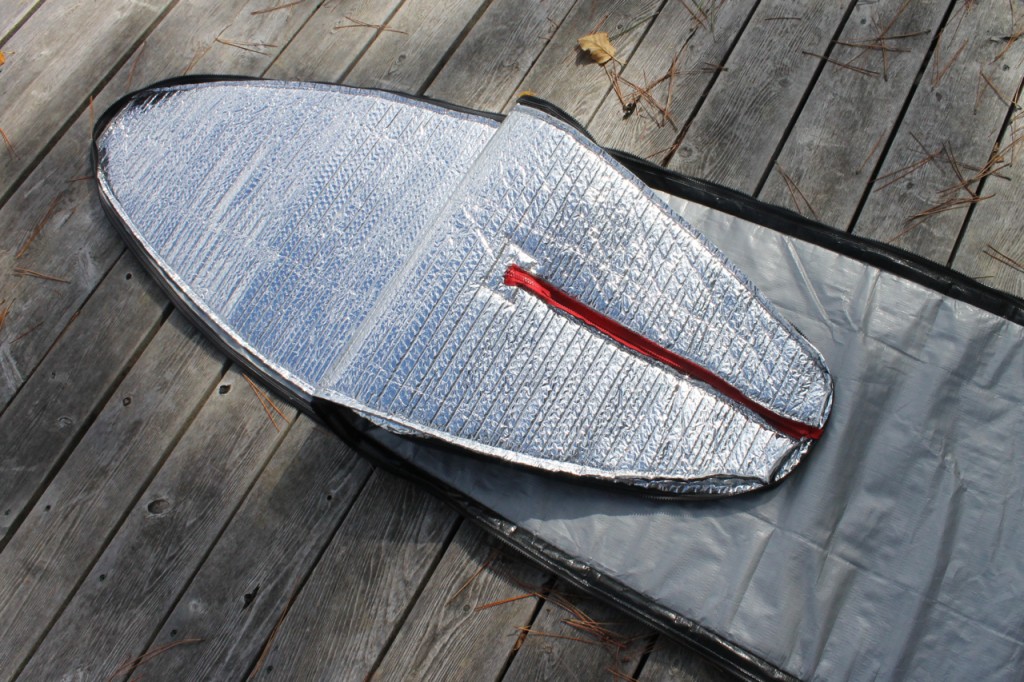 At the end of the weekend, the board was tucked into its new bag and all set for the trip home to Montreal.