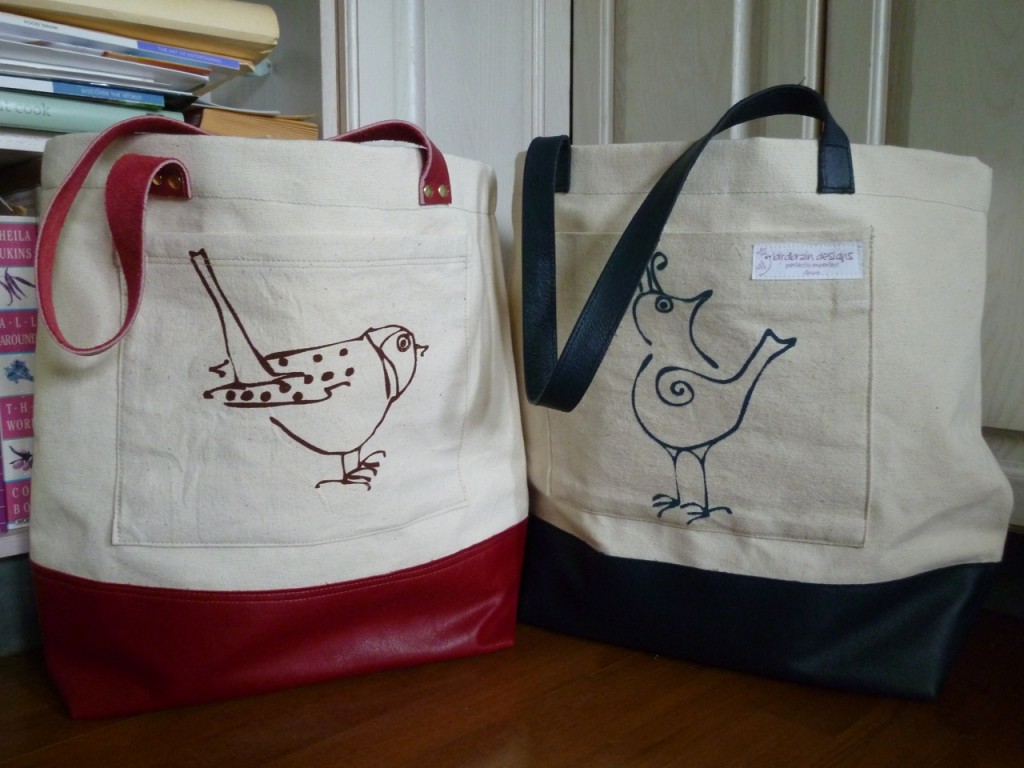 I made some new large totes of recycled leather and canvas on the weekend.  We sourced some #10 and #6 canvas for canoes and bags last week.  I like the strength of this weight of canvas for totes.  The family has had a long love affair with canvas, starting with my husband who made his first sail for his ice boat when he was in Grade 12.  The canvas came from Eaton's–mail order to a small Ontario town–and his mother's sewing machine was never the same.
Below is a fid, a sailor's tool used in making sails, and I find it perfect for inserting into corners of the bags.  This particular fid belonged to Jack Braidwood, a well-known Belleville sailor, and it accompanied him on his sail around the world in the 40's.  I love the smooth beauty of the conical shape–the wood is lignum vitae, one of the strongest woods available.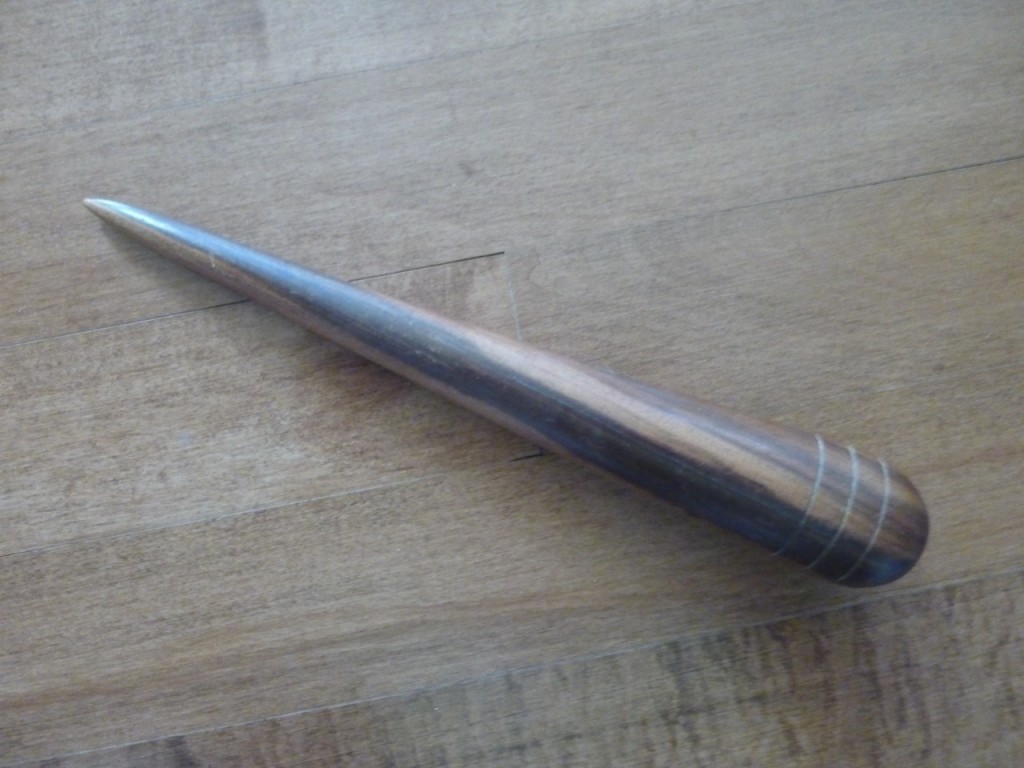 I also got some screen printing done on the weekend, linings and pockets.