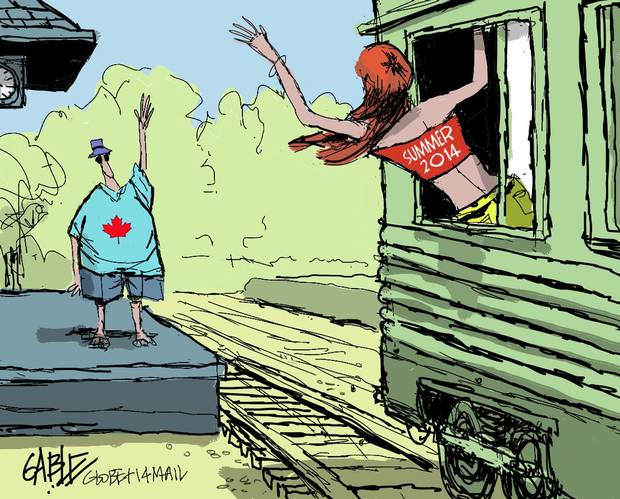 This cartoon appeared in the Globe and Mail on Monday. The sketch really captures the wistful feelings I have at summer's end, even though I am not going back to school, or even to a fixed schedule. The feeling comes with Labour Day.  And then Jian's piece yesterday with which he began the fall season is an important reminder of  'the sombre summer' many people experienced.
So it's with all that in my mind that I've been working in the studio. It is what I love about studio work; my hands and part of my brain are busy, but I can listen and process while I work. It's activity that allows, even encourages reflection. I've decided to do a series of bags. Usually I make a 'one-off', a version of a previous one, maybe, but with enough variation that I am starting afresh each time. I made a blue bucket bag (out of this leather) and I like the proportions so well I decided to make a couple more. I'm varying some of the details, but the proportions are the same. Here is the first, the Blueberry Bucket: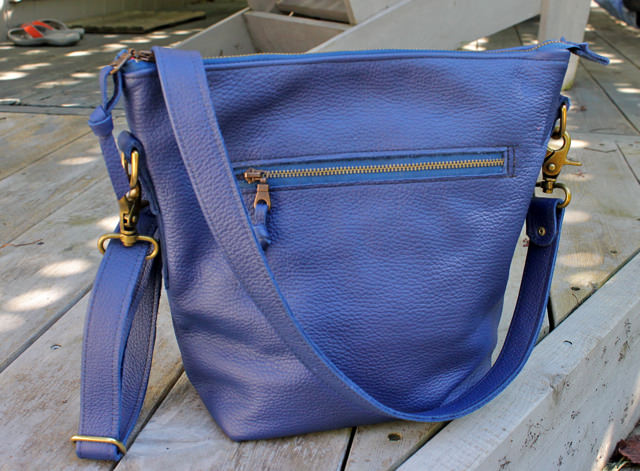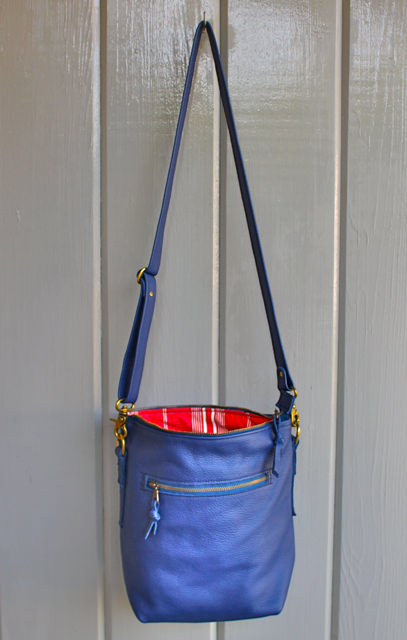 This bag is made from durable pebbly leather, has a front inset zipper pocket, and three slip pockets inside. It is lined in striped red canvas, has metal hardware, including protective feet on the base, and an adjustable strap which can be worn cross-body or over one shoulder.  It measures 10″ high, 13″ wide and is 4″ deep. It will be in the shop tomorrow.