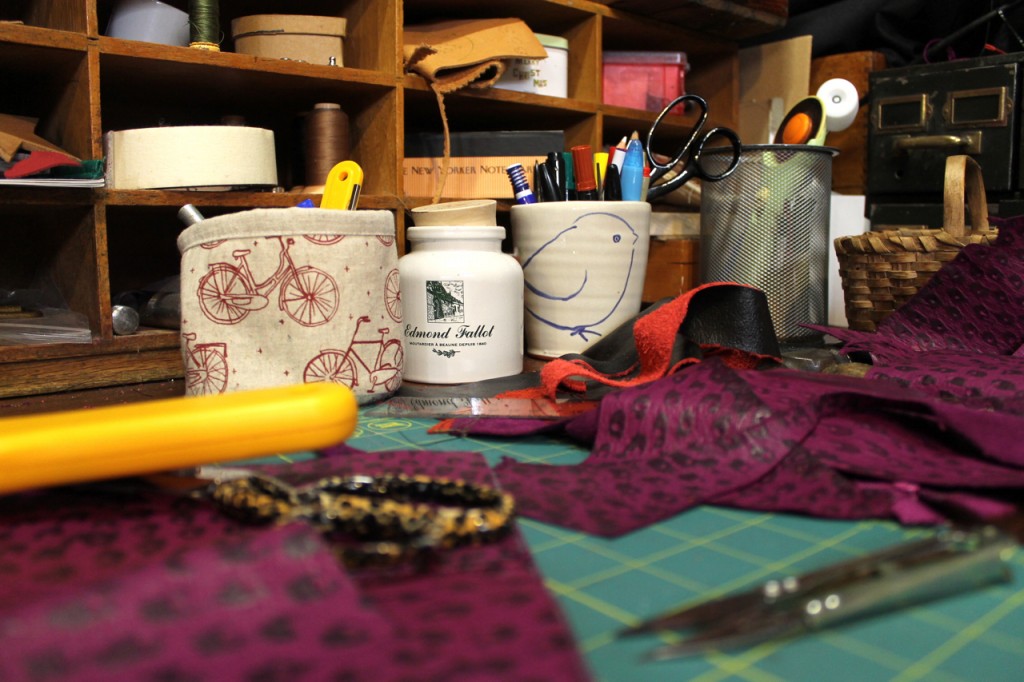 I have some orders for bags to fill so I am back in the studio. This one is one of my favourites, the Luna bag in magenta. There is a picture of one in the photo blog column. It has a zip closing, two pockets on the front and 3 inside and it is 12x14x5 inches with a long adjustable handle. This is the perfect bag for fall as it holds all your essential gear and provides a lovely shot of colour.  The next order is for the same bag in red, also a favourite! These bags will be on their way to the US in a couple of weeks. As I sew, I am giving some thought to changing the way I do things this year — will keep you updated on any news here. In the meantime, if you would like to order a bag just let me know at xine@birdbraindesigns.ca.
I received some new birds as gifts recently. Here is the first, a Hoopoe, from Scotland.  Very inspiring, love the colours, the crest and the polka dots. Just perfect on my denim jacket pocket.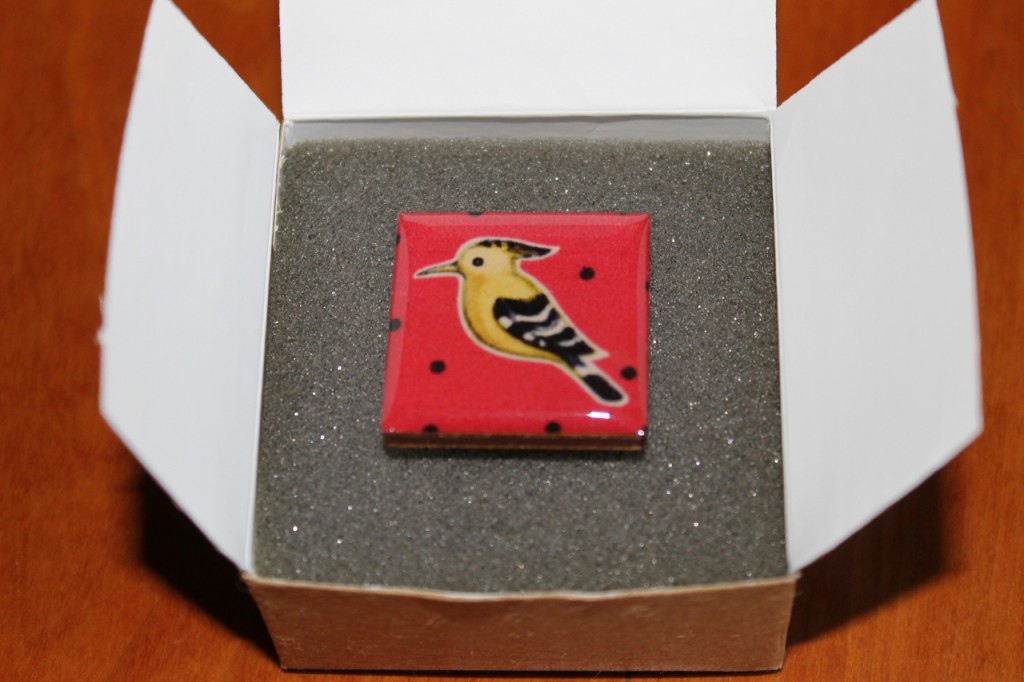 And now some links to great stuff I have been seeing. I hope that you will check them out. It is an eclectic list: a great article, a great recipe, a fabulous interview and a delightful blogpost. I'm off to the cottage for a few days of hooking and sketching. Will check in again next week.
xine
~an excellent article on TED Talks in the NYer  here. This is not just a backgrounder on the TED process and production, but a review of the recent tech developments which are now so wound into our lives.
`my favourite granola recipe and one I am always asked for here. The best part is it makes LOTS.
~a wonderful podcast of Eleanor Wachtel's interview with Maggie O'Farrell here. If you have read O'Farrell's books, particularly The Hand that First Held Mine  & The Disappearing Act of Esme Lennox, you will learn lots. If you haven't you will find yourself rushing to the nearest bookstore to pick them up. I highly recommend both.
~ Danny Gregory's sketch and musings on the EDM Challenge 21, Draw Something Old, Antique or Vintage.