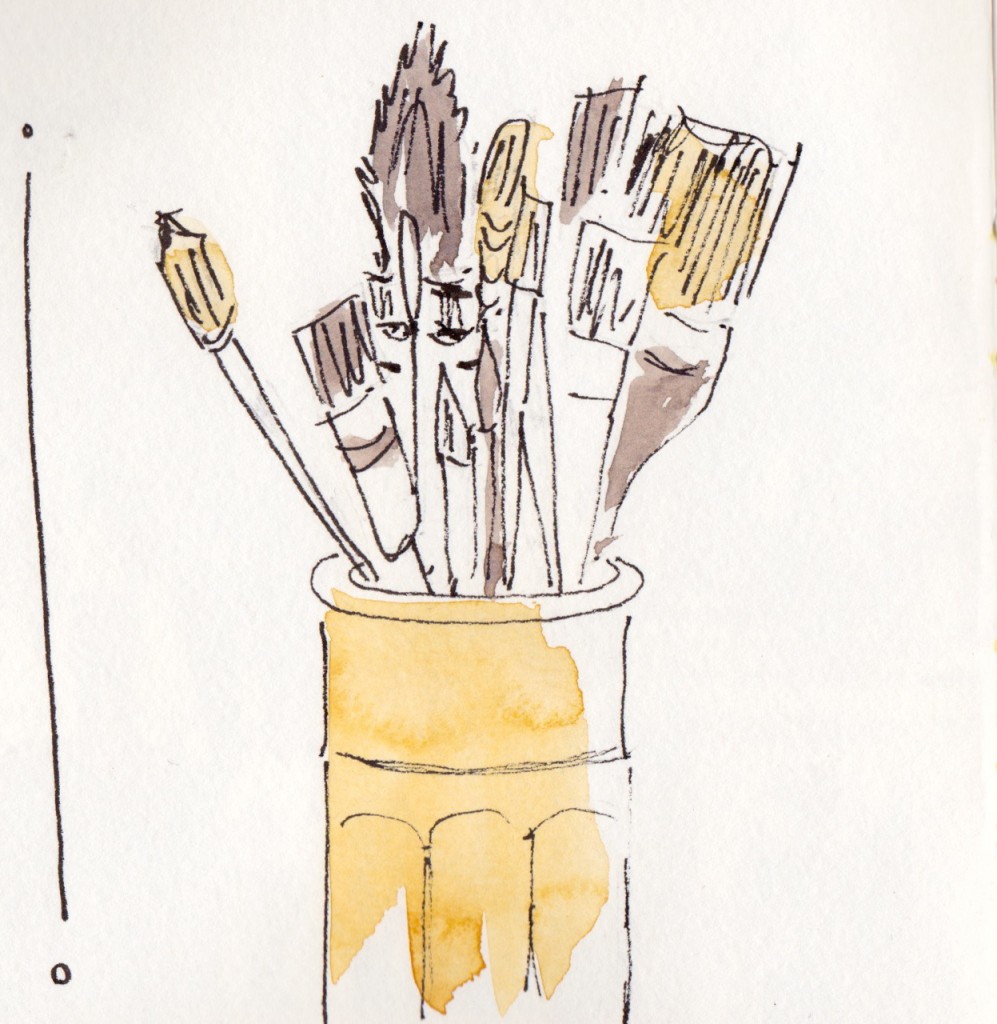 My friend Anne and I just completed a wonderful week in Bloomfield at the Cranston Gallery taking a sketching course with Sharon Fox Cranston. Our mornings were spent in the studio learning new techniques and the afternoons 'en plein air' in various locations about  Prince Edward County. What we loved about Sharon was how accessible she was as a teacher, how she both anticipated our needs and responded to our requests. The days were filled with demos of her sketching and painting techniques, based on both her well-organized plan and our spontaneous and sometimes loopy requests. Sharon is a talented artist — but she is also an inspired teacher. Here she is mid-sketch at Macaulay House in Picton.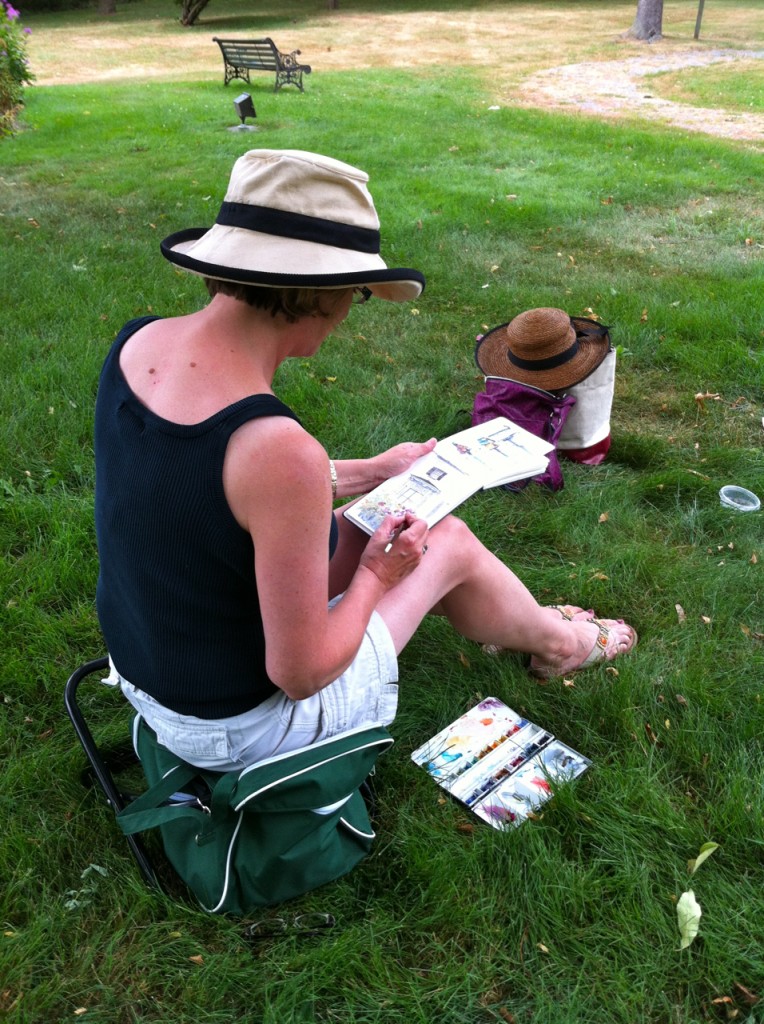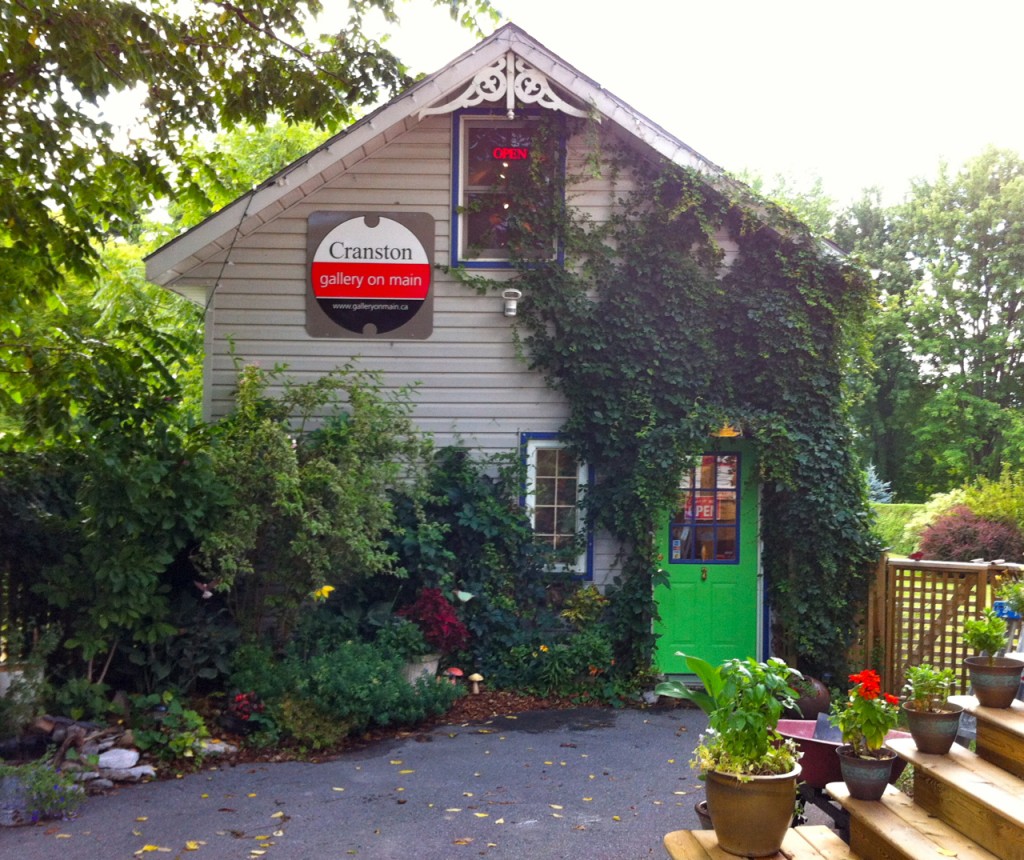 The studio, on Main Street in Bloomfield, is upstairs in a sunny sky-lit room and downstairs is the gallery where you can see Sharon's paintings and also those of her equally talented husband, Guy.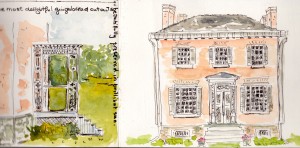 My biggest learning for the week was to loosen up my grip on the pen, hold it back further and just let the sketch happen. It is, of course, a lot like rug hooking. The serendipitous, the accidental and the intuitive happenings are the best. The top drawing of the paint brushes is one of my 5-minute sketches. No time to think. Here are my versions of the Macaulay house, not yet finished, and a part of a water-soluble ink sketch. The best parts of the week were learning amid the moments of laughter — and access to another important part of the creative process. I will keep sketching and learning –thanks Sharon!