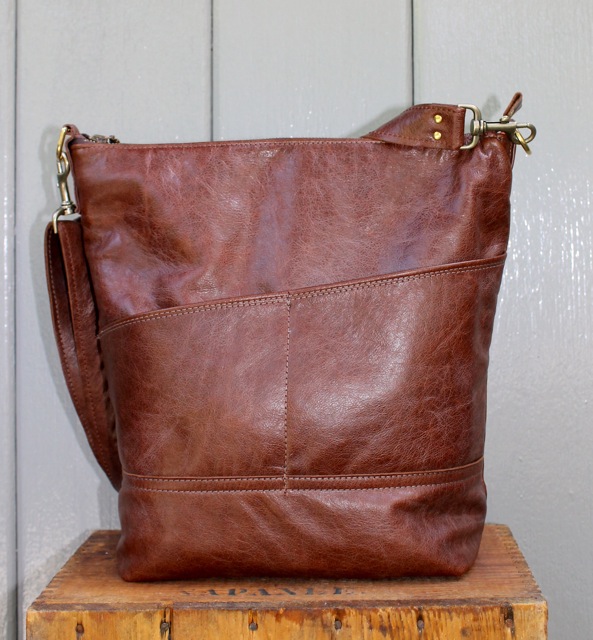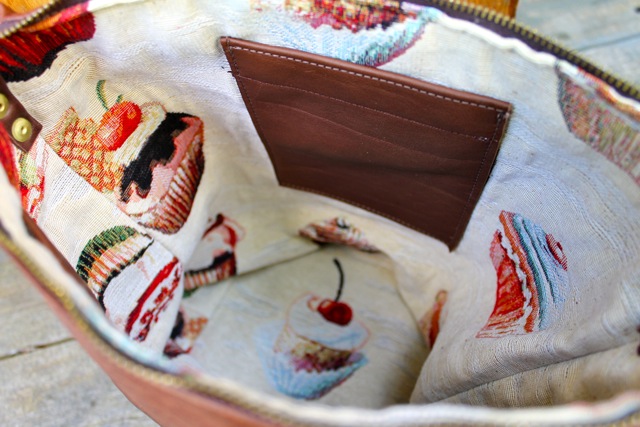 Here is the last in the series made with this wonderful distressed mocha leather. Beautifully designed and crafted with lots of patina is the way the owner of this bag made from the same leather described it. I wasn't sure I would have enough leather left, but with some careful placing this one emerged–the cupcake! I've been waiting to use this lining which I got a few years ago in a European market and this is the perfect bag. Sedate on the outside and laughing on the inside!
This bag is a great size, 13″ x 12″ x 5″ with the same features of the other mocha luna bags: adjustable strap, reinforced bottom with rivets, exterior and interior pockets and high quality metal zipper and tabs.
This cupcake will be in the shop this afternoon.