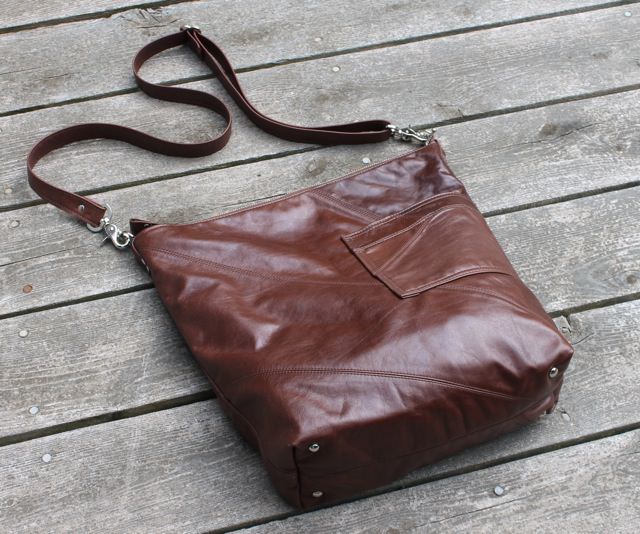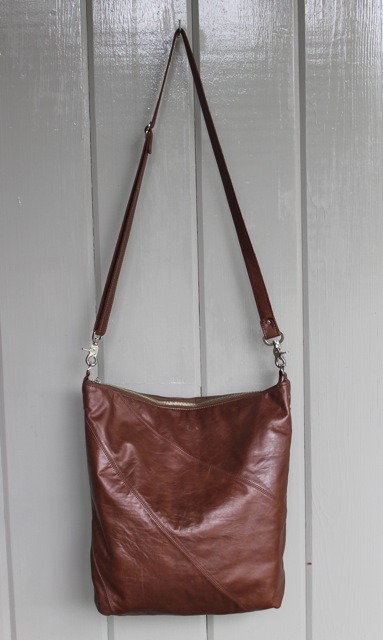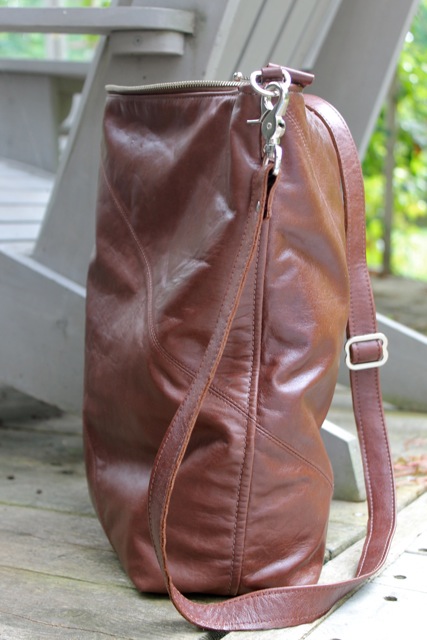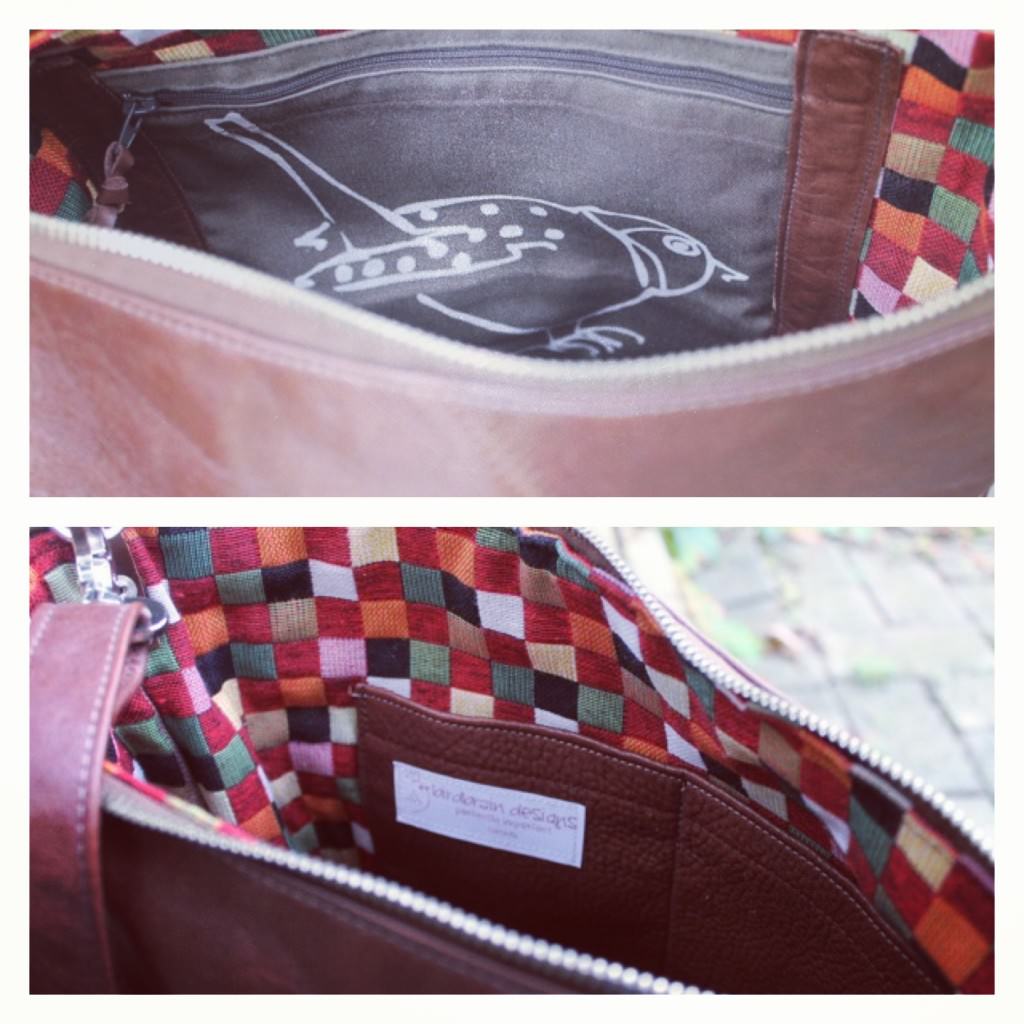 I've been working with lovely browns for the last weeks. It must be fall in the air. I made two mocha bags a couple of weeks ago and have just enough for a third one which I will show you tomorrow.
In the meantime here is the walnut diagonal tote, made from one of several skirts I found at a thrift shop last year. There was just enough for one tote–a classic. This tote will carry all your essentials and is ready to with its reinforced double bottom and chrome feet. It has a 54″ adjustable strap double riveted to the bag, an outer pocket and two inside pockets, one closing with a zipper. Its great happy lining includes the birdbrain polka dot bird screen-printed on the pocket and a leather pocket for your phone and other small things you need to get to quickly. 15″ x 14″ x 5″.
This bag is the only one made and will be in the shop today.