Thank you for your response to my post selling the pouches. They are all gone!
Tomorrow I leave for two weeks in the south of France. I hope to post from there, so please do check once and a while. In the meantime here are a couple of things I have made for the trip.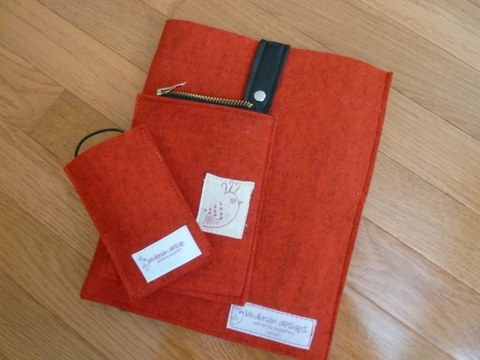 < A while ago I got some wool felt from Germany. It is thick and durable and very nice to handle--not to mention that it is red! I made a case for my ipad, camera and ipod. They should be great for travelling!