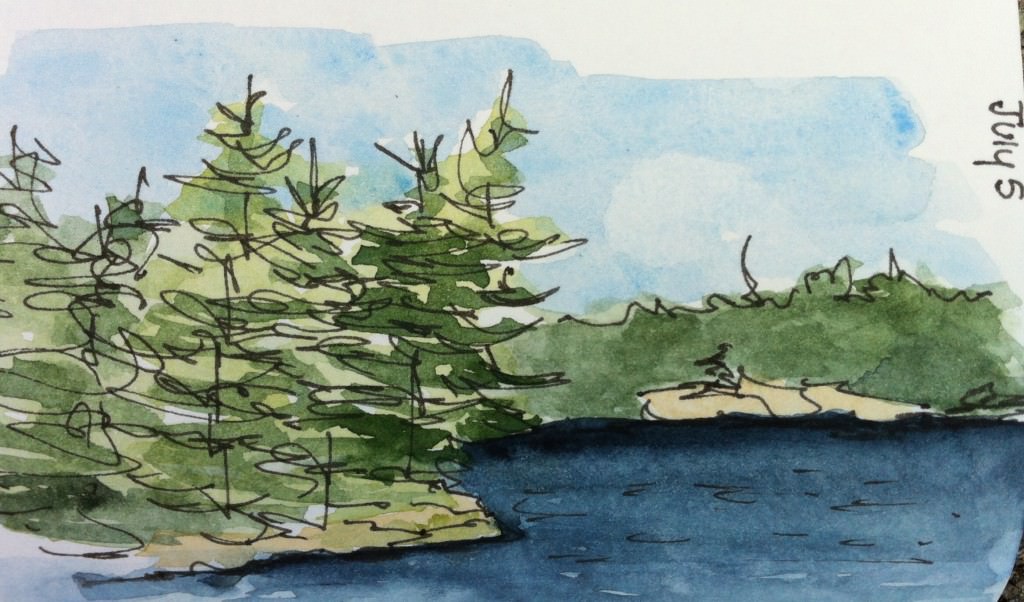 I am sitting on the screened porch at the cottage, still marvelling at my access to the world from this little piece of granite. A message from Kenya popped up on my screen a few minutes ago. My mind boggles. Unlike my son who feels harrassed by his emails when he is here and is a bit compulsive about checking, I feel I can open this window to the world when it works for me and glance out. This morning the note from Kenya and the weekly message from Brainpickings.
But that's not why I am writing this morning. I am writing to say belated thank yous. First, a big big thank you to Wendie Scott Davis, who during her wide-cut/primitives class at Trent Univeristy, sold loonie strips to support the rug hookers in Matangwe Kenya. The class raised  $63.00!! This will go to materials, used t-shirts etc. that I hope to buy in the markets of Nairobi this January. We are working to make the venture sustainable and to source the materials locally. That said, if you have burlap or hooks or fine cotton jersey t-shirts etc. please send me an email. You can find the info under contact on the right hand side of this post.
The second thank you goes to one of the blog readers. He sent me an email telling me that he had been inspired by the blog and my attempts at sketching and, as a result,  had signed up for Sketchbook Skool. It's always wonderful to hear from blog readers and to know that something you said had an influence.  He writes: "Funny you talk about seeing things in a different way, on my way to work the last couple of weeks since I started sketching I see shapes and color everwhere, where before I only saw things and objects…SO exciting."  Very exciting. And I am about to start Semester 2 which is called Seeing, and I'm pretty excited too. More on that later in the week.