Since I got home from France on July 2, I have been at our cottage. I still have much more to post about my almost two weeks in France and I will do that. But right now I want to talk about July and the lake. The cottage, a 1950's former hunting cabin, is on a small island in Canadian shield country. When the whole family is there it is crowded, chaotic, laughter-filled. But most of the time it's quiet with room for thinking, rug hooking and painting.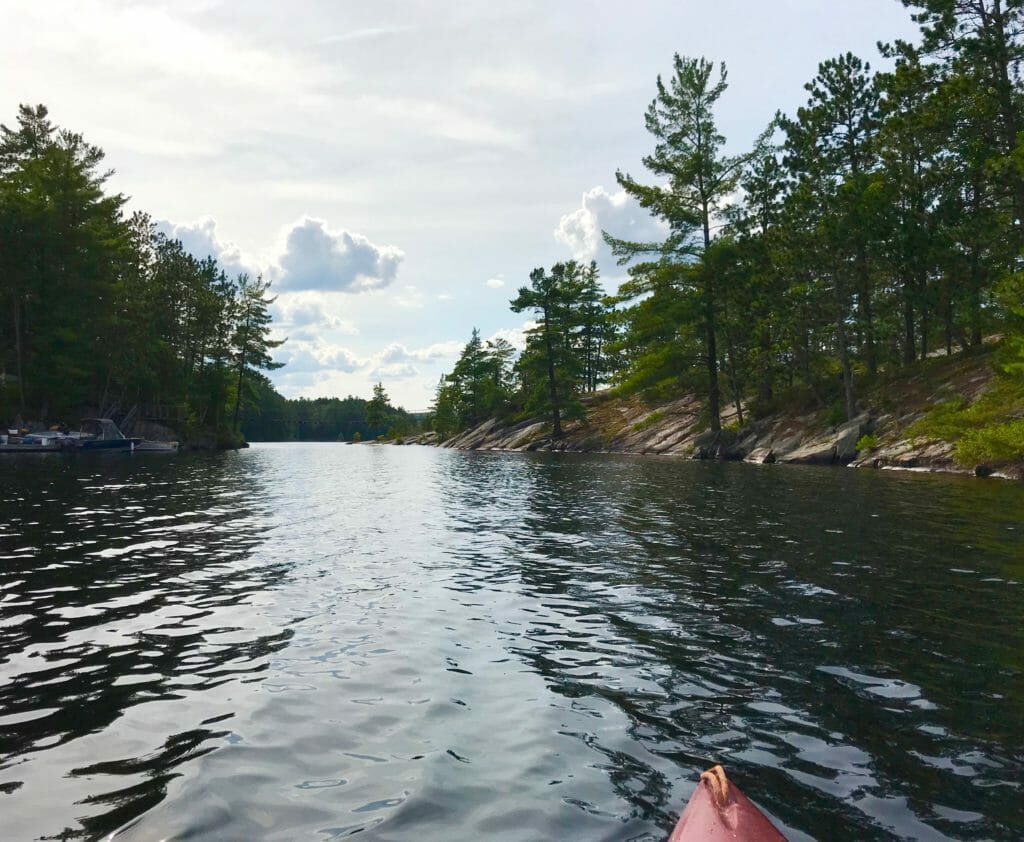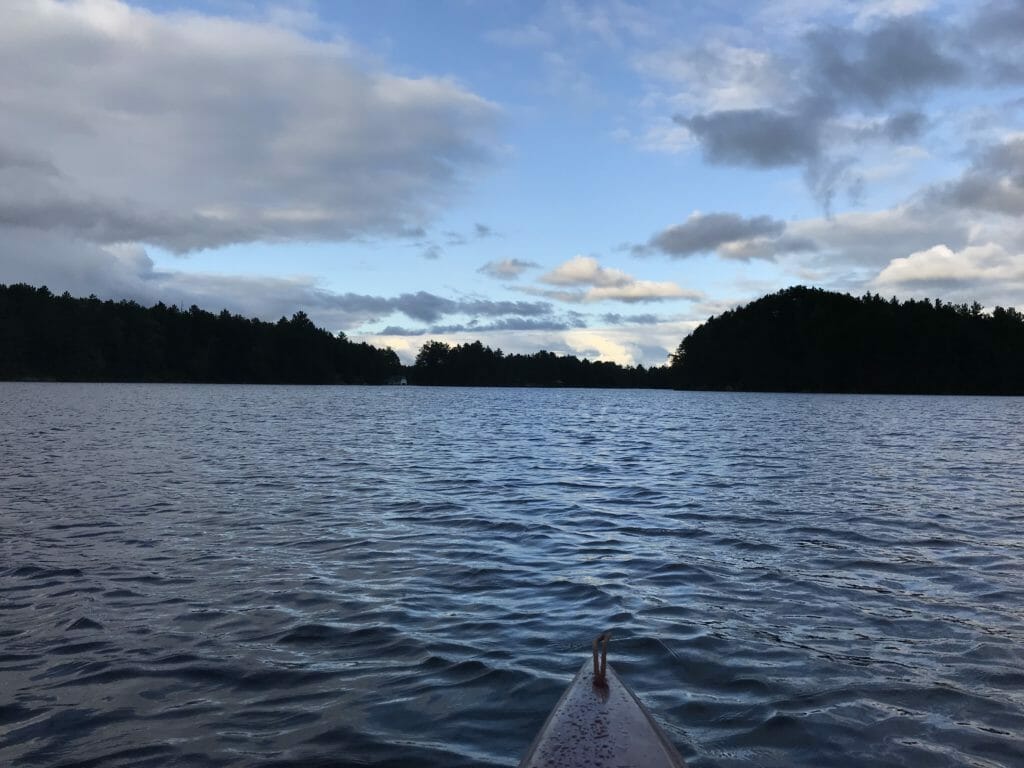 I have had my kayak for 35 years and it was not new when I took it over. It's faded red and white with a maple leaf insignia. It feels like an extension of me. I aim to take it out every day, on the big part of the lake when I want a challenge, but mostly in the back bays and inlets. A time of contemplation. Some of these trees have worked their way into my hooked pieces.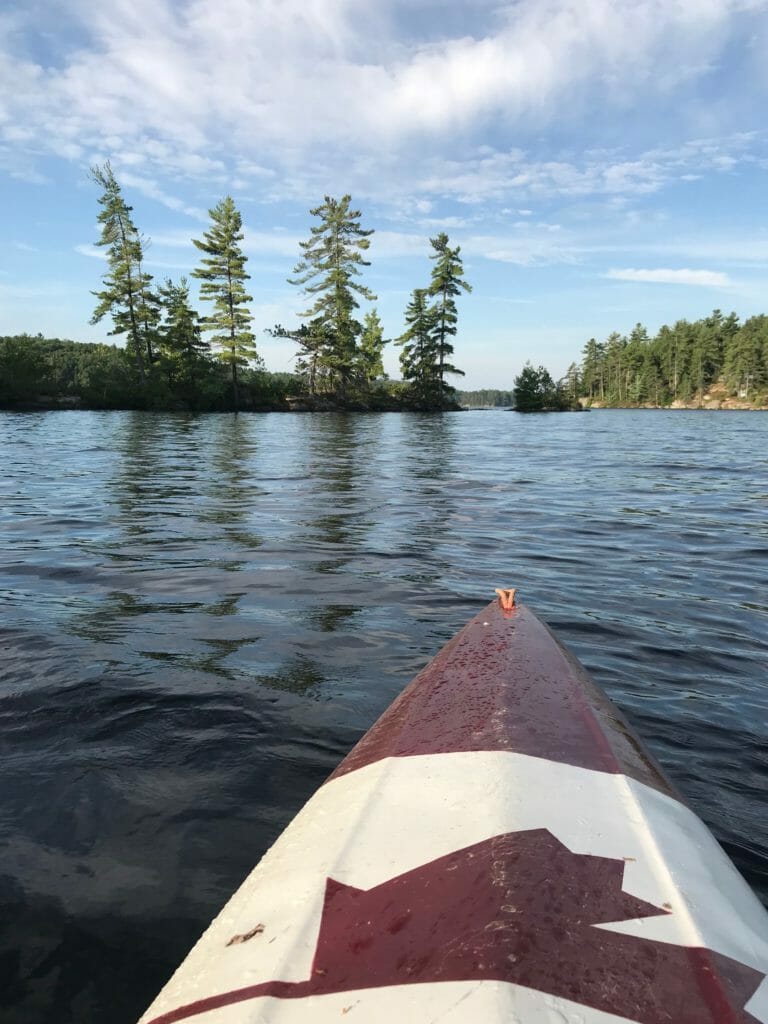 A glimpse of a perfect summer afternoon with cousins…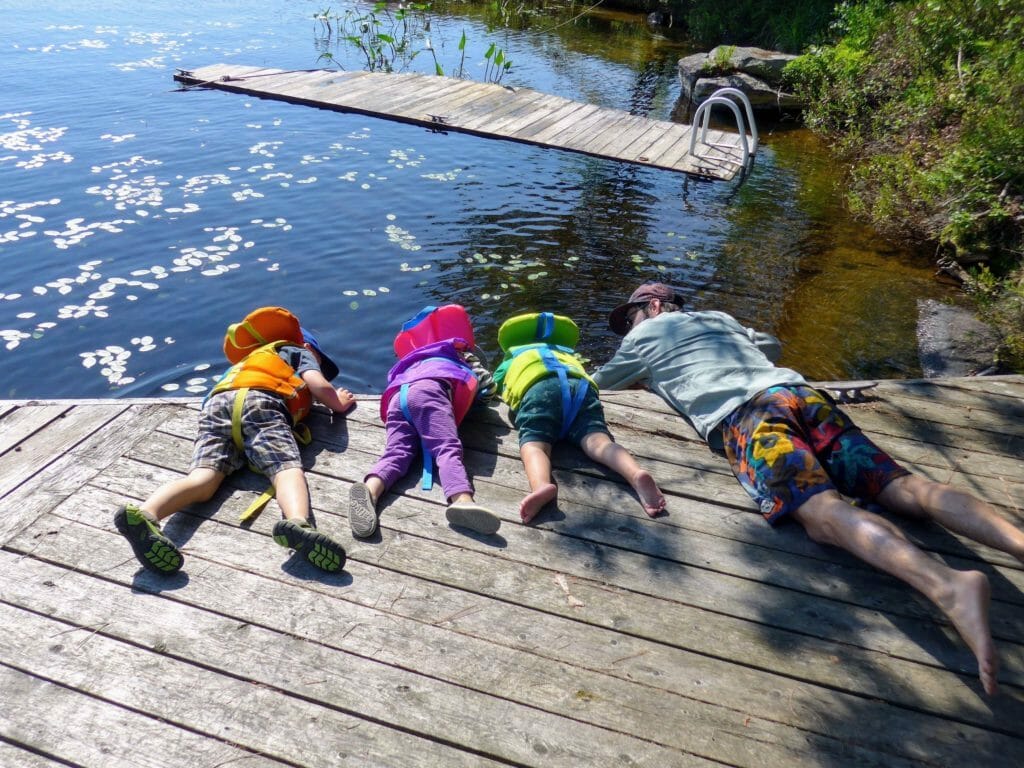 And while there I've been working on a study loosely based on the village in Provence where I was in June. What I like best about hooking at the cottage is that my materials are scarce. I have only my bag of ends and some additional 2″ pieces. I need to make 'do' with what I have and I love the problems that creates and the solutions that emerge. This is almost finished and the larger piece will begin. I'm taking a landscape course at the end of the summer so I need to be ready with the bigger work for that.