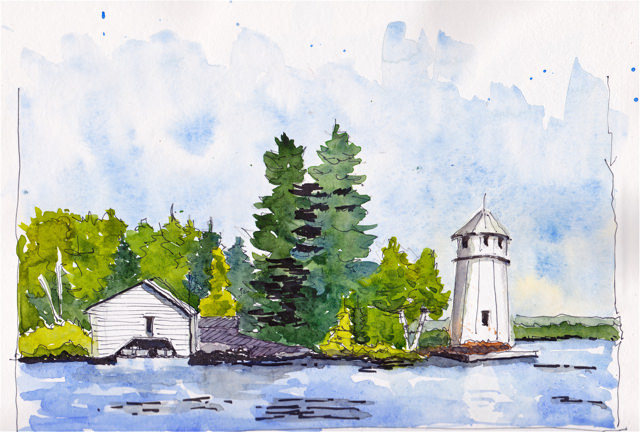 Here is a sketch done this week of the lighthouse on our lake in Eastern Ontario. The lighthouse was constructed in the 1930's and has been a reliable guide around the point for many years. Apparently, it was originally designed  to generate electricity, not as a navigational aid.  And the rumour persists that both Henry Ford and Thomas Edison stayed at the lighthouse cottage.
Whatever the stories about its past, the lighthouse still stands proudly, a unique marker at the entrance to the main part of the lake. It embodies the lake history and traditions and no matter how many times we pass, and that is often because the lake is 80% water-access even today, gives a sense of stability and well-being.
As for the sketch, I am experimenting with a Japanese brush pen which uses carbon ink cartridges. I'm liking it for the very darks, but in small doses.