I know I have not been posting very much lately. I hope to make it up this week with a few sketches and a couple of new bags. But before that, here are a few images from our August trip to Portland Maine.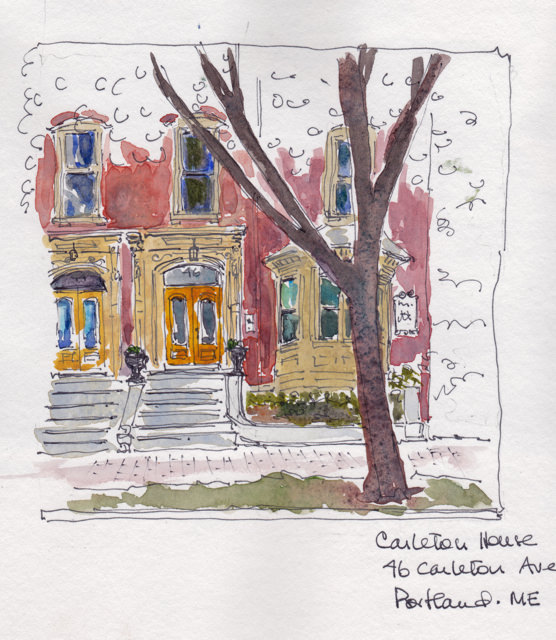 We stayed in this great BandB in Portland within walking distance of the downtown core.  It is actually called the Inn on Carleton, but the address is right! I guess I was rushing to get the sketch done.
Below is the Court House in Montpelier VT. I love this city because of its architecture and its friendly vibe. It is a place I know well from attending Green Mountain Rug School. We stayed here coming home from Portland and had the best meal of the trip at a 'farm to table'  called Kismet. It was across from the Court House and I had time to explore the tower again in a continuous line sketch as we were waiting for our meal.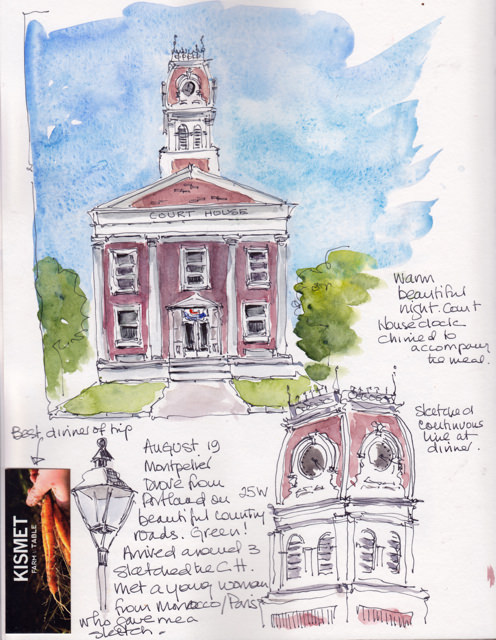 Views below from the ferry rides out of Portland. We don't count a trip complete unless we get out on the water, and this trip we managed it three times. Islands and ferries are a way of life in Portland and we loved being part of that.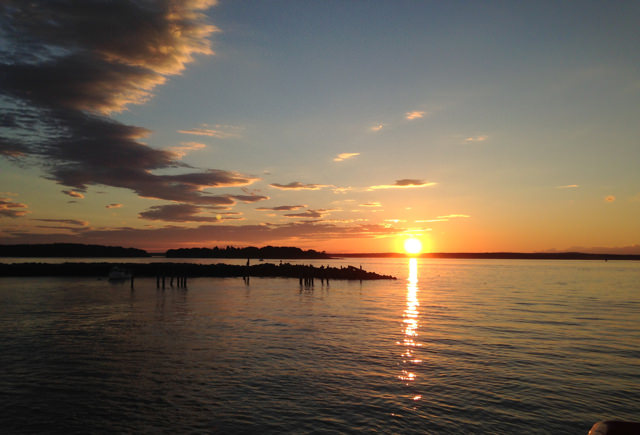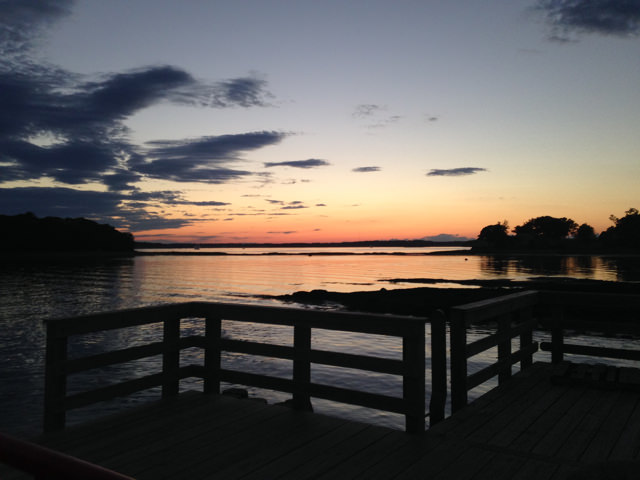 And finally, we made the trek to L.L. Bean. My canoe-building partner was enthralled by the canoes hanging about, especially this one, a Canadian cedar-rib canoe.