We had four glorious days in Lisbon at the start of our holiday. My son and I got there early in the day so had extra time to explore the city. We walked up the steep streets to an art store I wanted to check out, Ponto das Artes Chiado. (Ironically we found a second location about 3 blocks from our apartment in Alcantara–but more on that later.) The views looking back were spectacular.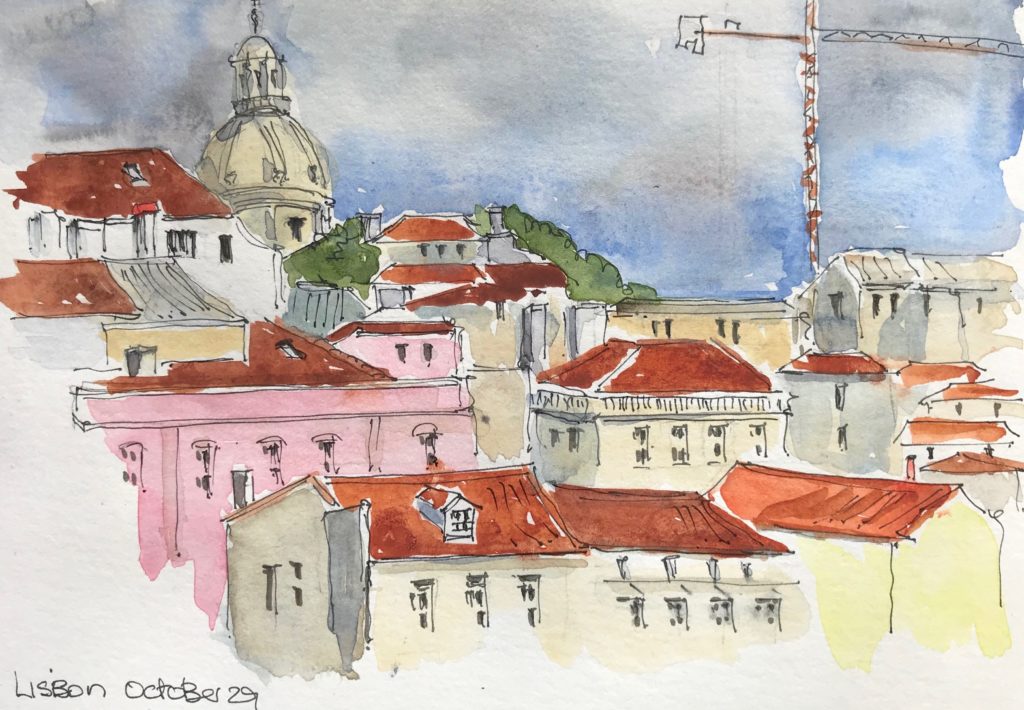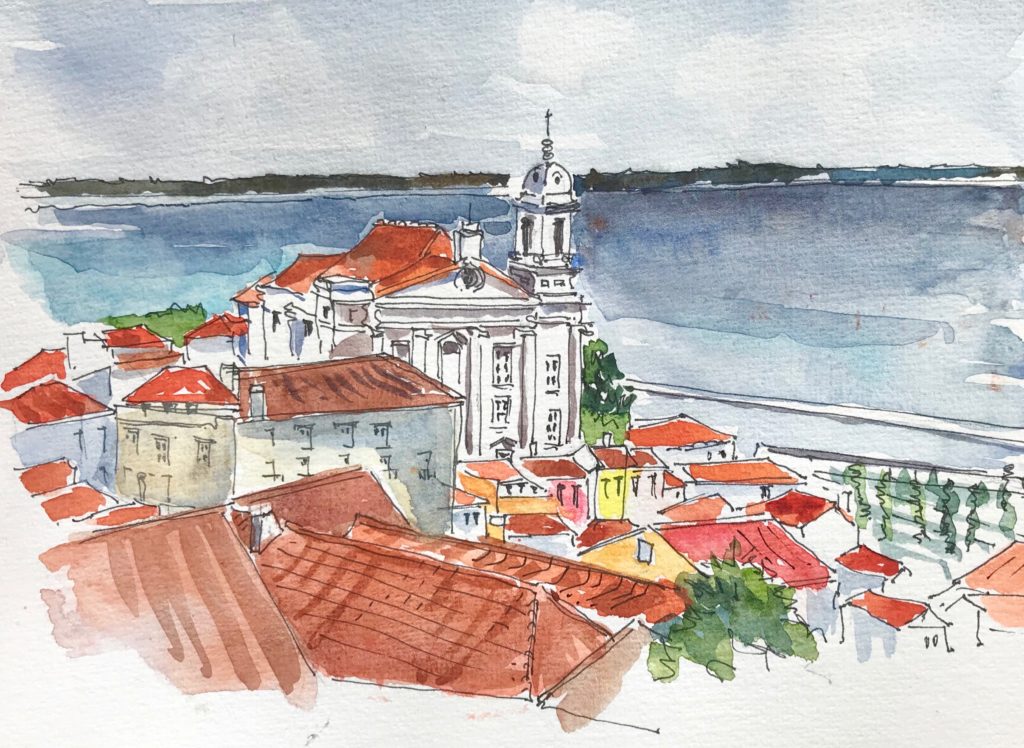 I fell in love with the sidewalks, seeing rug border designs everywhere.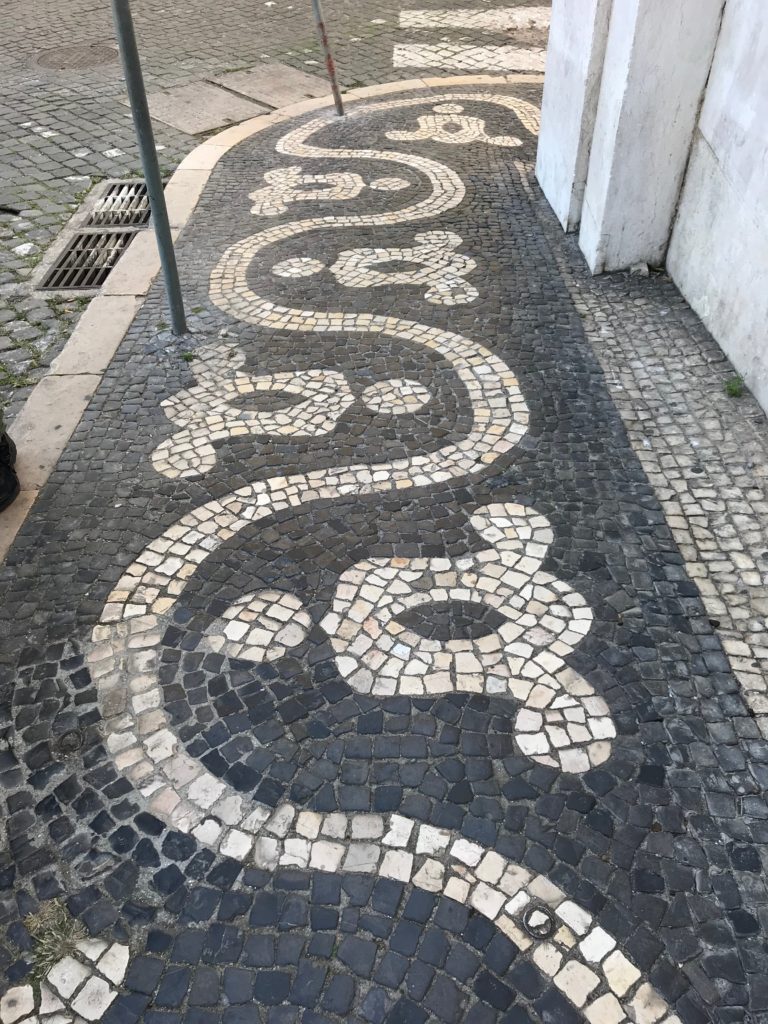 Our apartment was a couple of blocks from the LX Factory, a reimagined art and design space in a former industrial complex. The Ponte 25 Abril Bridge which spans the Tagus soars overhead. Below is LX Factory with the landmark bridge in the background and my sketch from an outdoor cafe. This is where, we found a second Ponto das Artas store.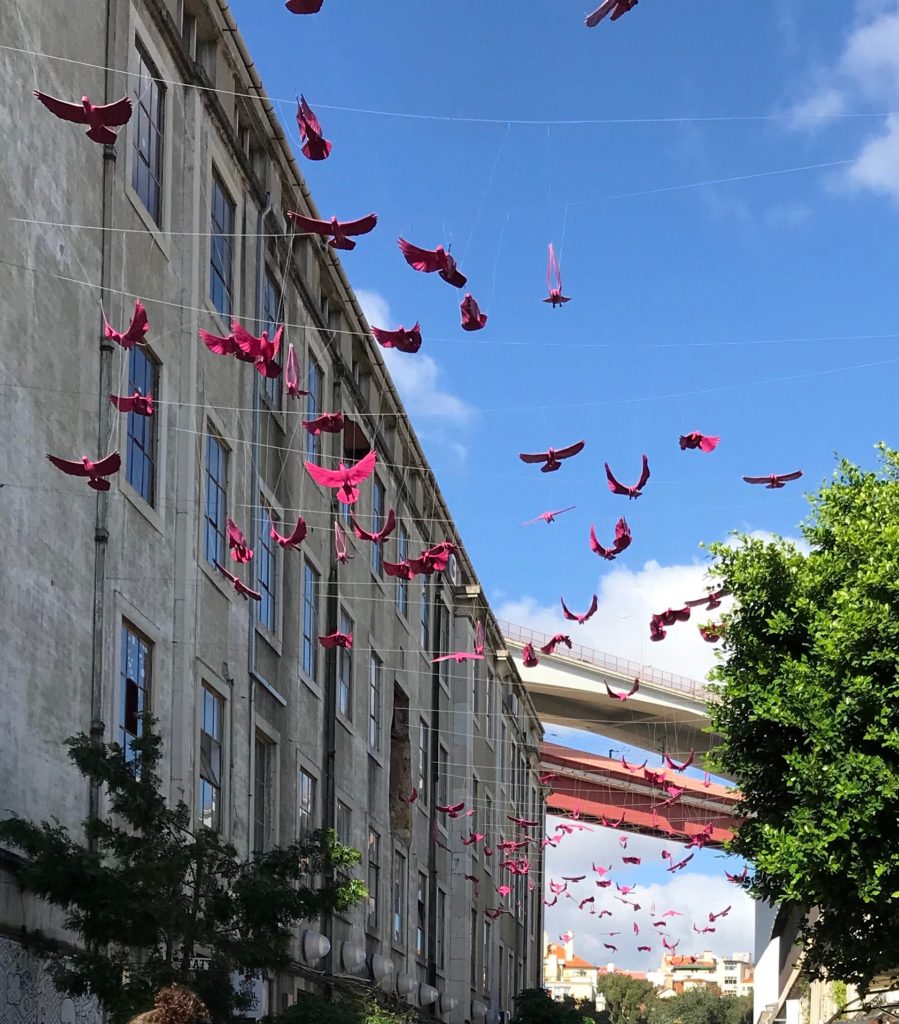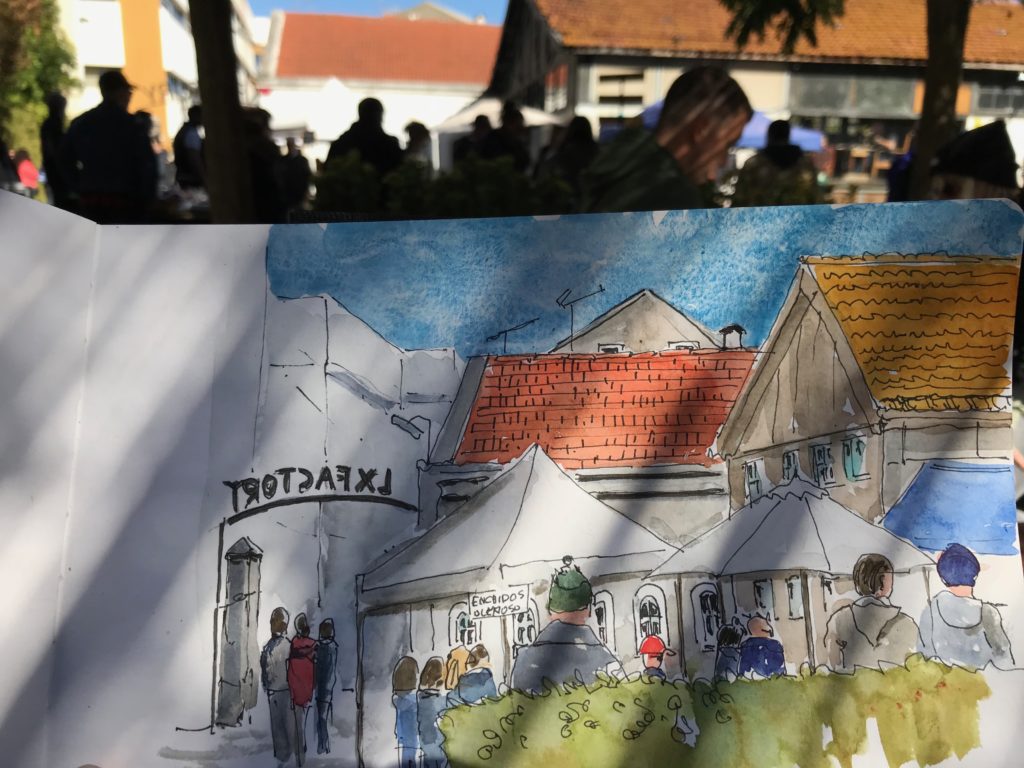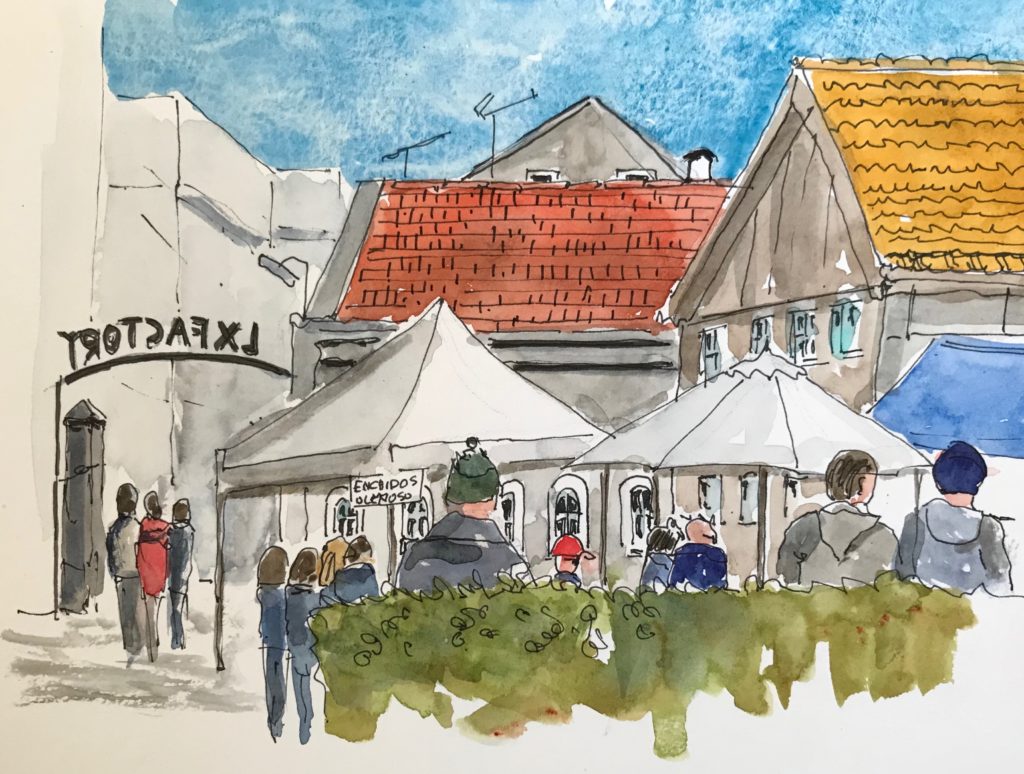 This is the view of the Tagus from our apartment windows. You can see the pillars of the bridge on either side of the photo. It totally dominates the area, in some cases just skimming roof tops. Below you can see the bridge from the distance of one of the seven hills in Lisbon.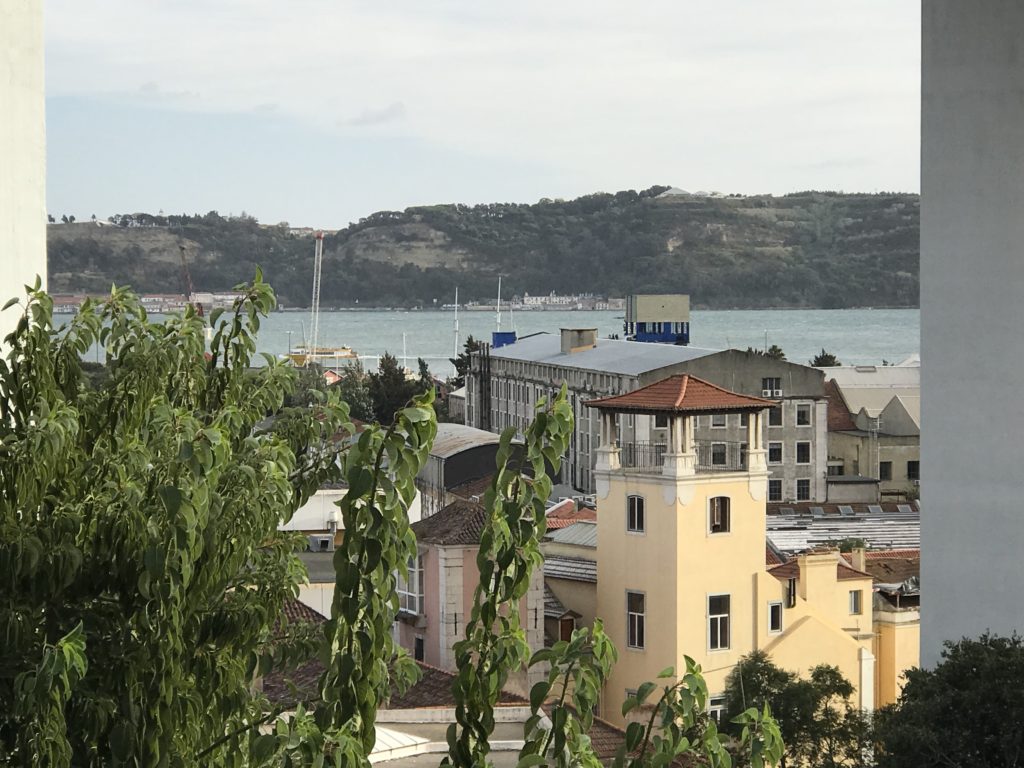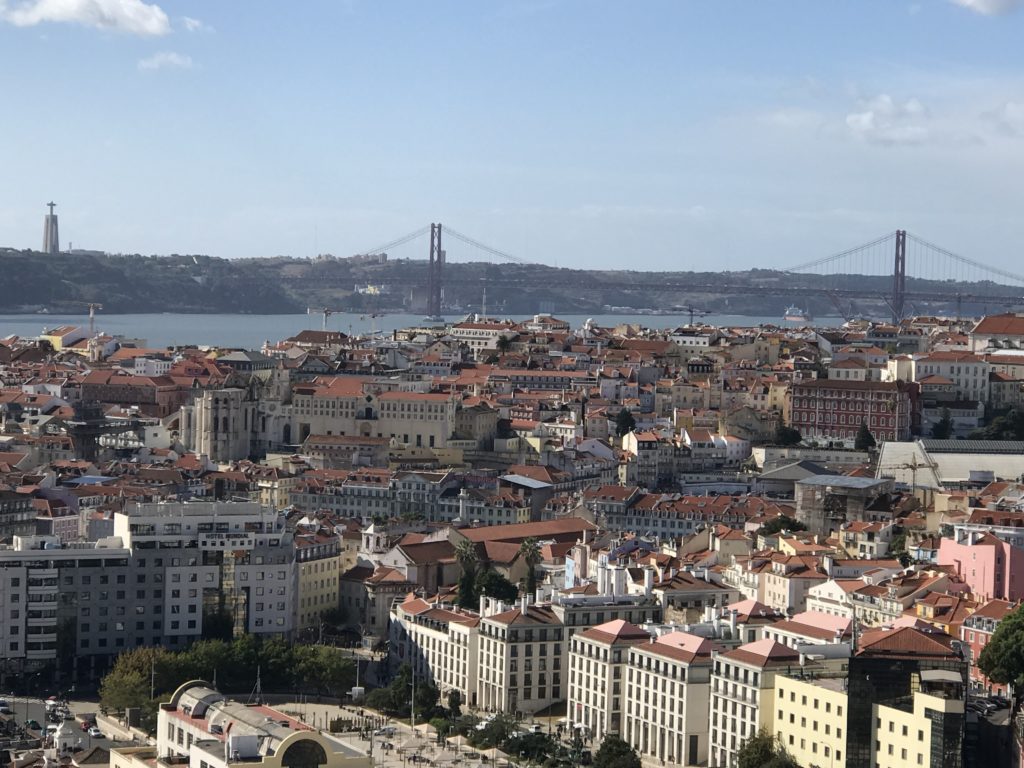 And finally a photo of the spectacular colours of Lisbon. The white stonework set against the blue of the sky, the yellow walls and the clay-red roofs. This is the Augusta Street arch, Virtutibus Maiorum: to the virtues of the greatest.