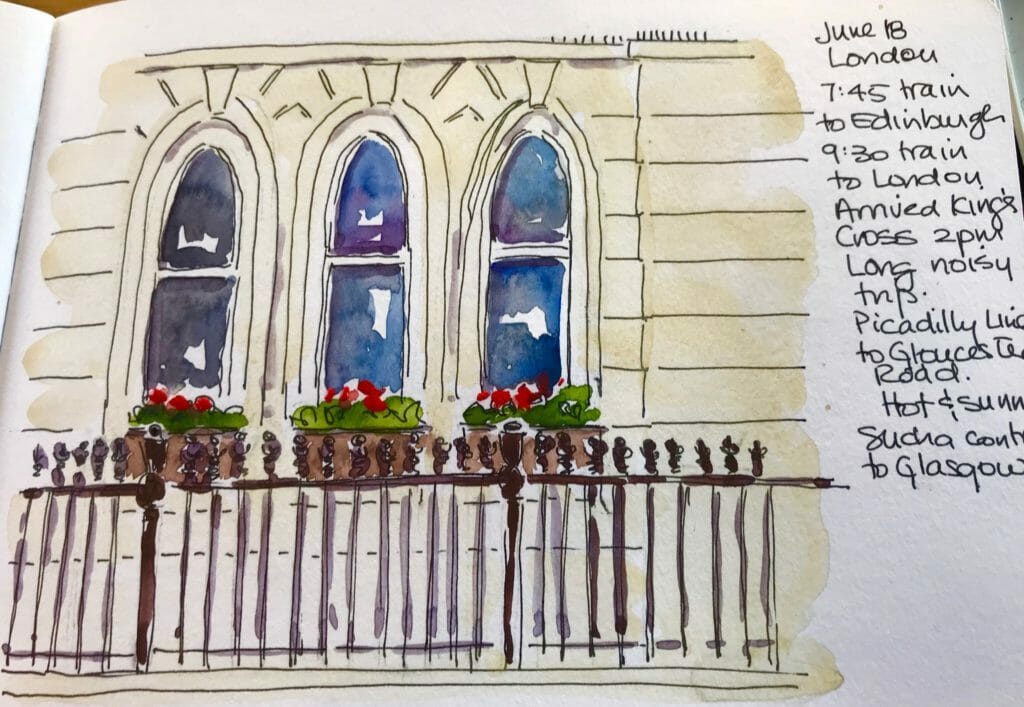 We stayed in Kensington where the sketching opportunities were limitless. The charming mews in the area beckoned and the Victoria & Albert and Hyde Park were just a few blocks away. I loved the Frida Kahlo floral sculpture in the V&G garden.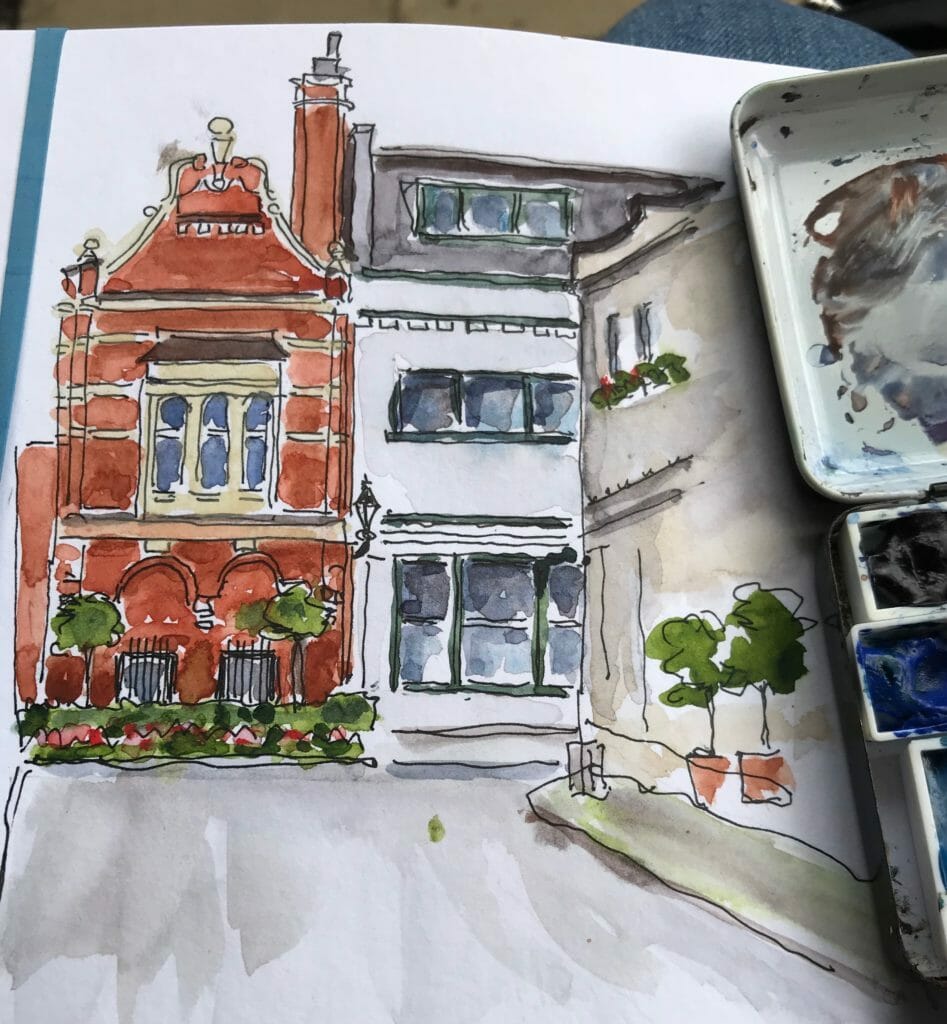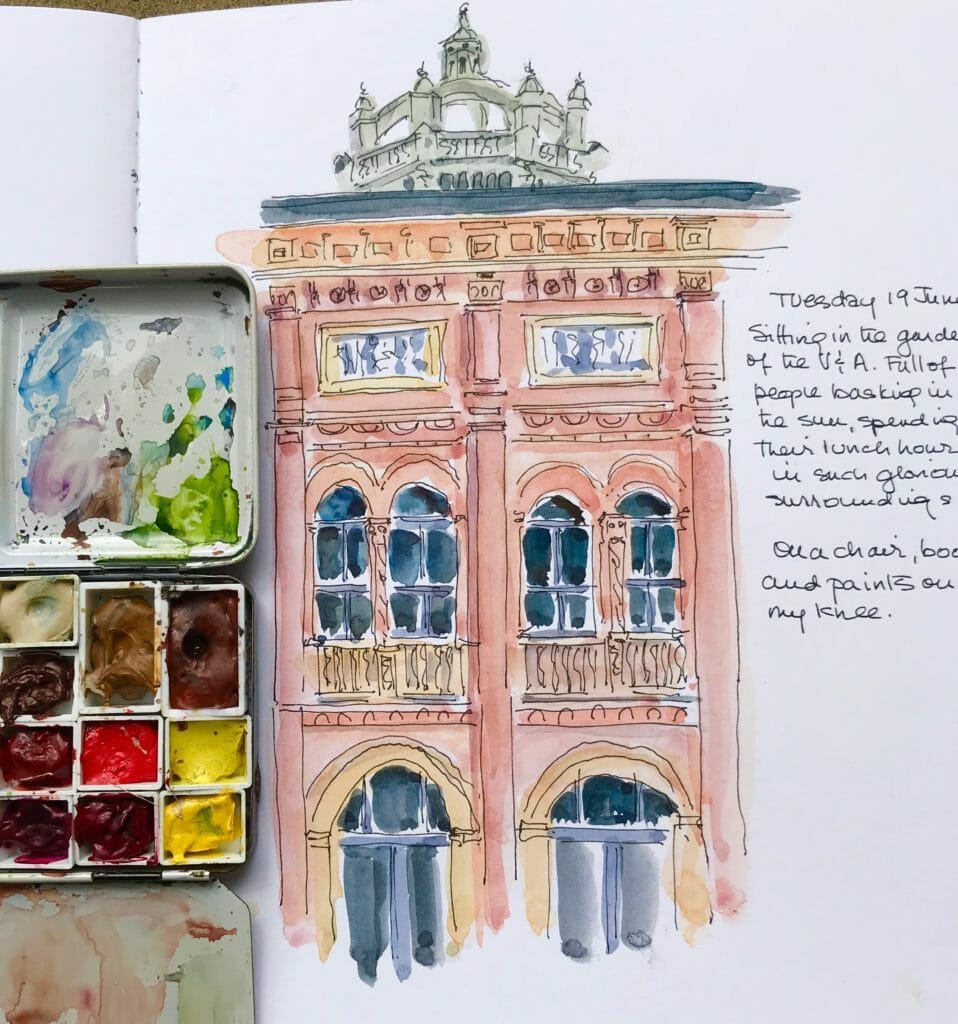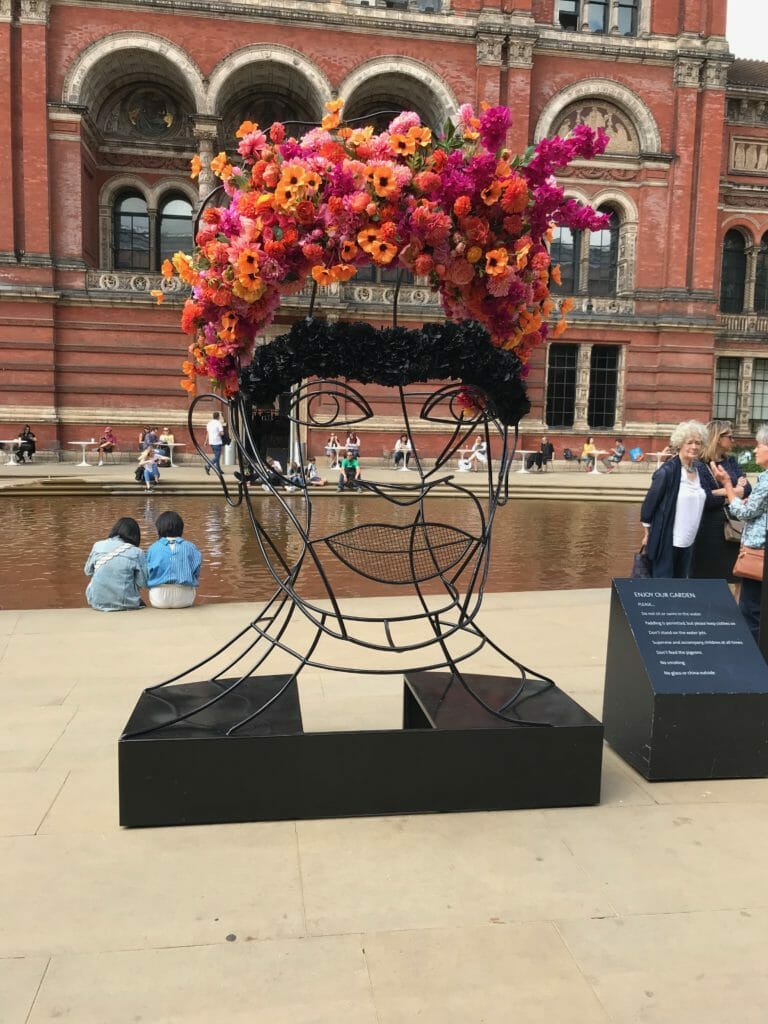 In Hyde Park, we saw the Diana fountain which is unexpectedly beautiful, running like a brook over changing terrain. You could not help but feel her spirit there as the children played in the water and people sat sunning. And right there as well on the Serpentine was Christo's latest installation, 7000 oil barrels forming a kind of pyramid. We didn't realize what it was until I read about it in the Guardian. And finally we saw the Peter Pan statue and nearby birds and squirrels everywhere feeding out of people's hands. I felt that Mary Poppins would appear around the next corner. It is a magic place!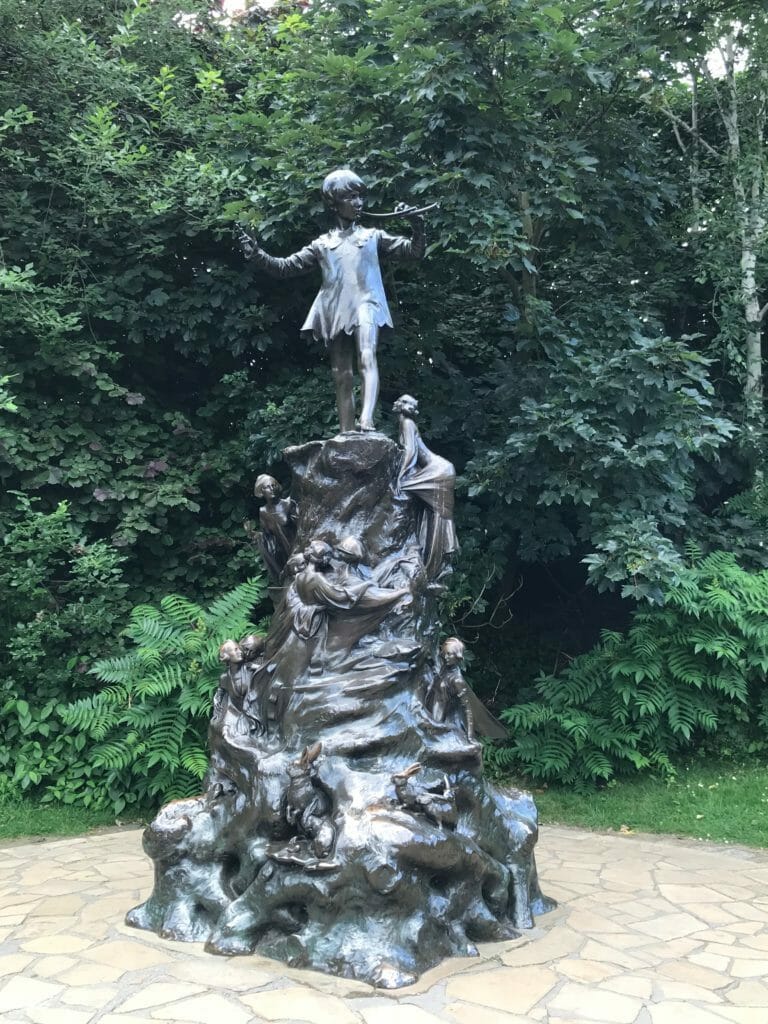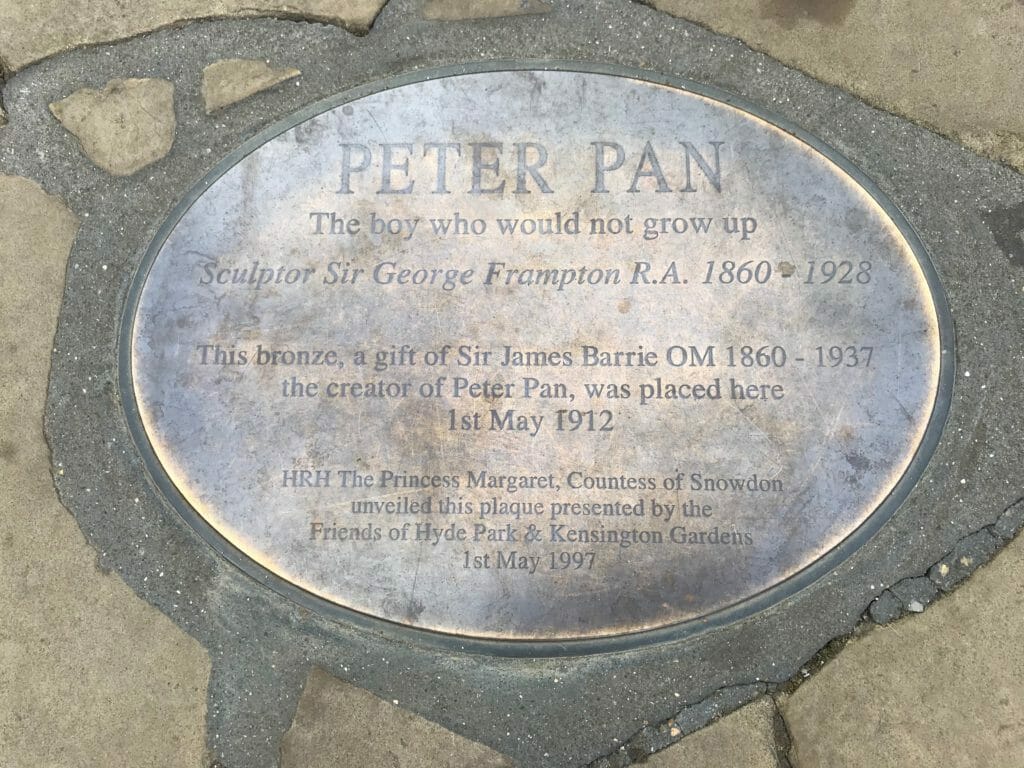 And then there was the Canada Fountain in the park just behind the Canada Gate across from Buckingham Palace. I'm including a photo of the plaque so you can read the description of this moving sculpture and the sacrifice of so many Canadian lives. It was a moment to contemplate what it means to be a Canadian.