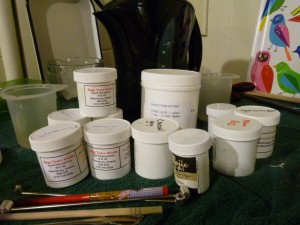 I just noticed that this is my 100th post! For an initially reluctant blogger, that is a milestone.
Yesterday I was back in the dye pot, dyeing new scarves. It is great fun to combine new colours each time to make something unique.  These scarves are made of 100% wool, 2 yards long, so they wrap nicely around your neck with lots to spare. They are warm, colourful and easy-care.
Below are the finished scarves.