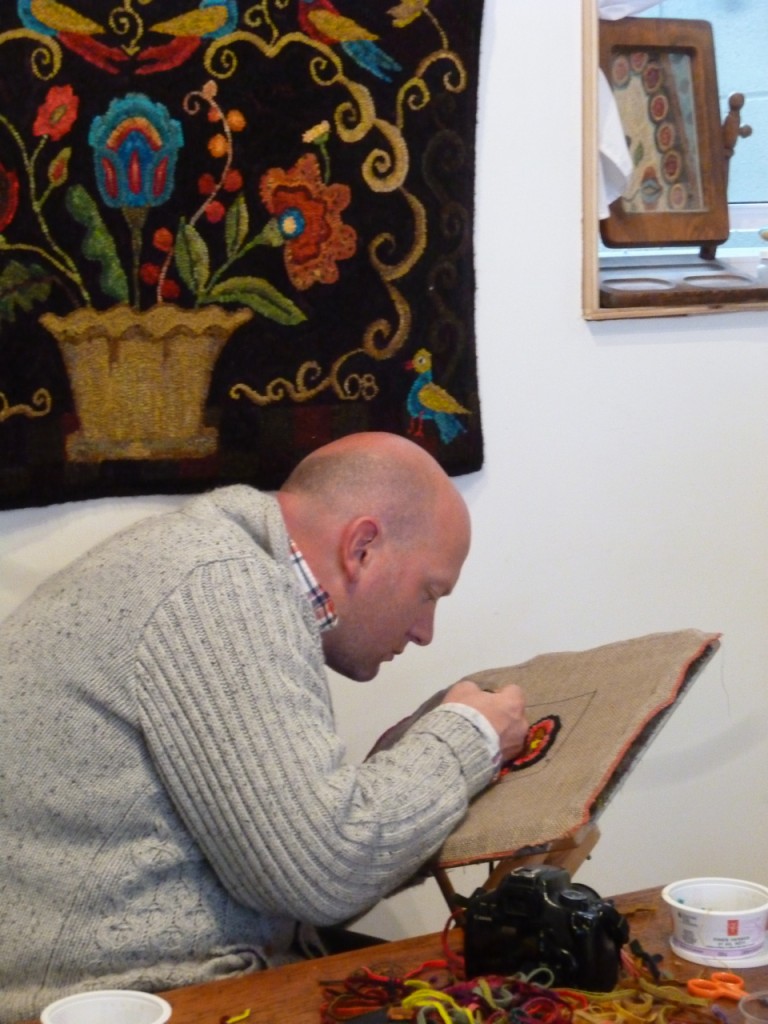 I love this photo . It captures the creative intensity of the day–the piles of colour on the table, the lovely work being created. Also the hooking on the wall behind and reflected in the mirror on the right.
9 students spent the day at Bookhou creating amazing work.
Here is the demo from a fresh angle: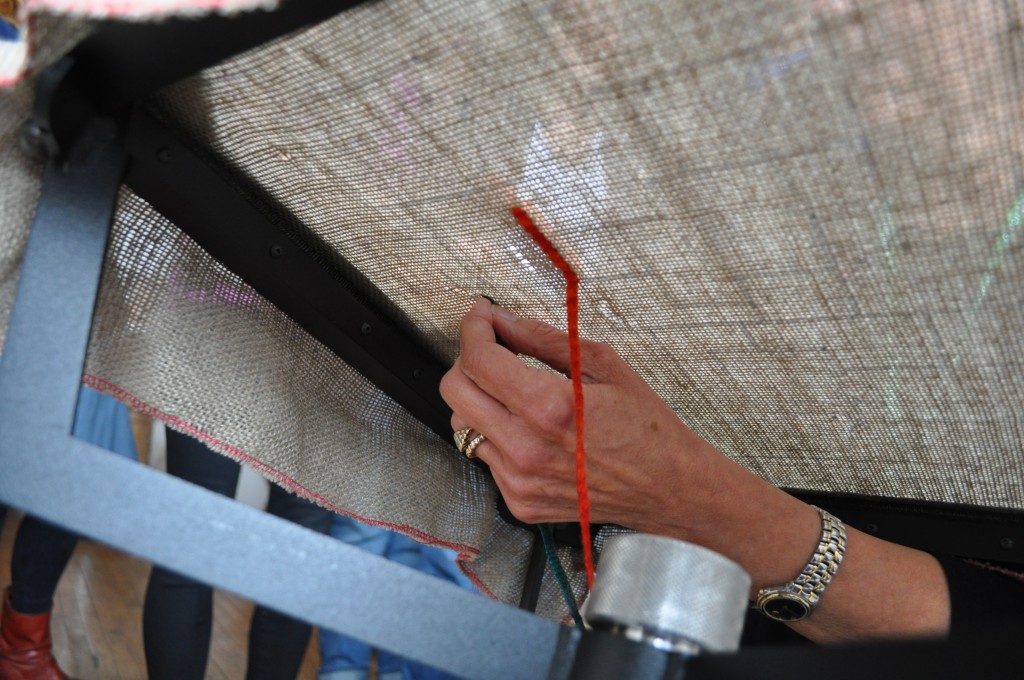 and here they are hard at work: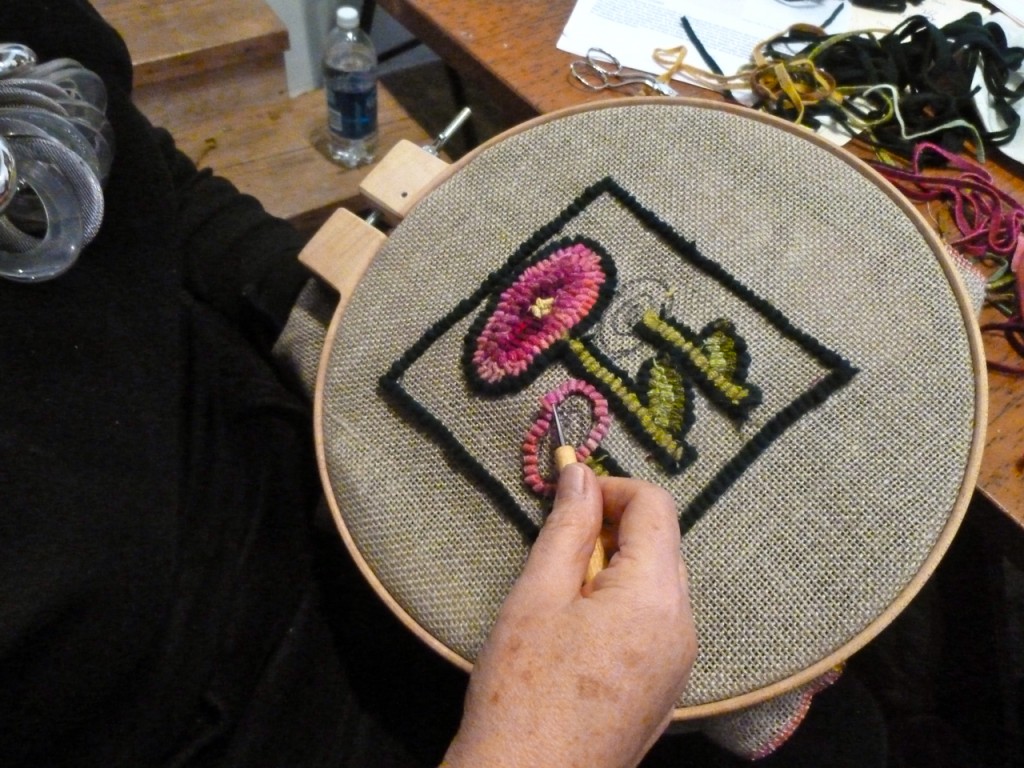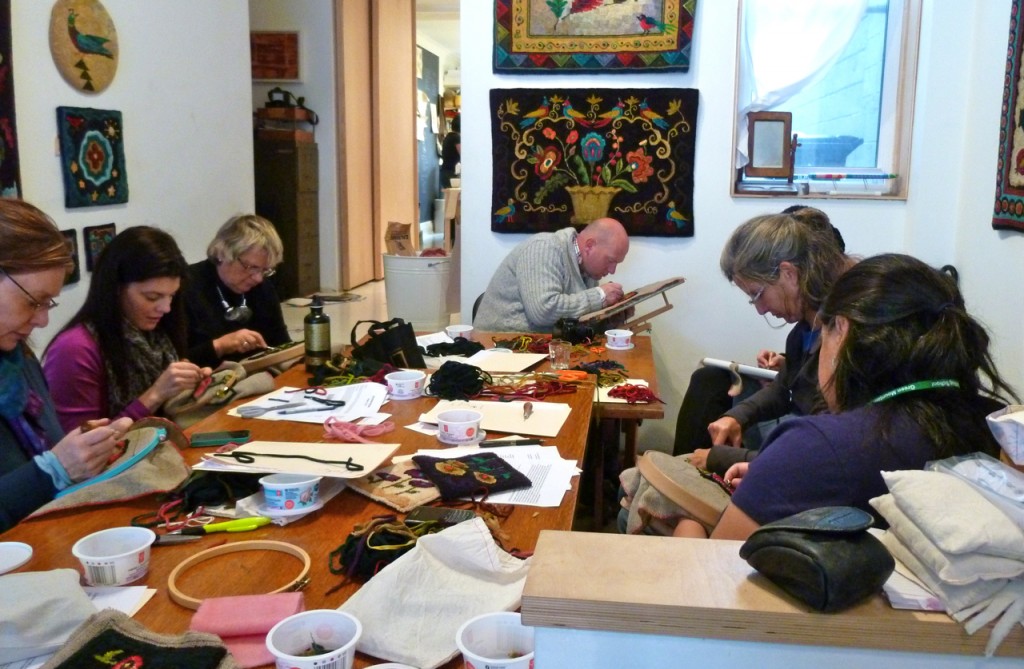 and here are the pieces near the end of the workshop. These folks were almost all first-time rug hookers. I was so impressed by their achievements!