While waiting for the water in the dye pots to clear today, I had fun combining leather scraps to make some new kodachrome pouches.  Here are two I completed. More to come!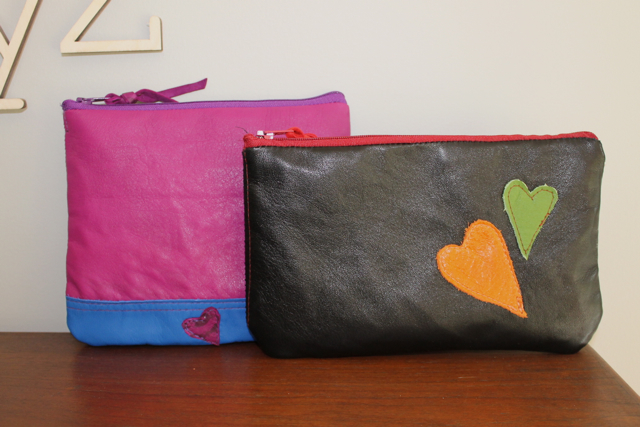 and the reverse sides…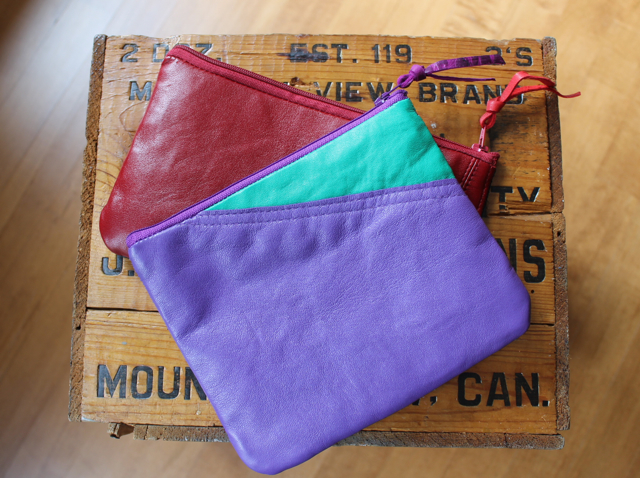 Now for the dyeing. The first batch involved dividing a yard of texture into four quarters and dyeing each quarter a different colour. I used Aljo Dyes on this piece,  a mid-brown plaid. From the top : 1/8 tsp Military Green, 1/8 tsp Indian Yellow, 1/4 tsp Golden Brown and 1/8 tsp Golden Brown over 1/4 yd. I like the way the colours work together in these pieces.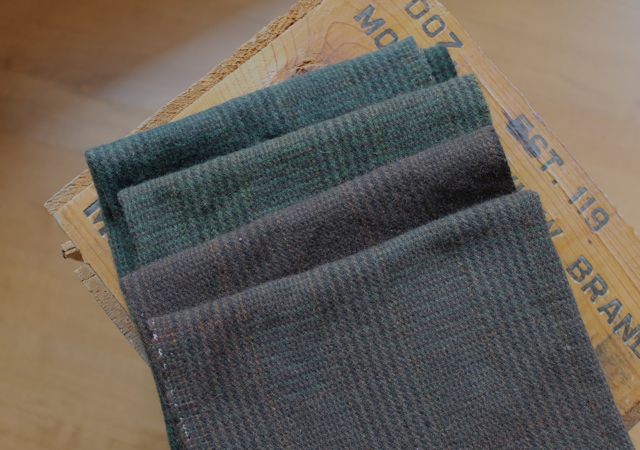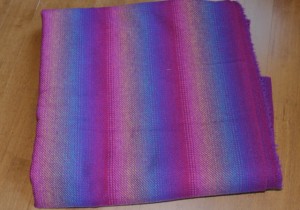 I then began with two and a half yards of this bright striped wool and divided it into 10 quarter yard pieces. There are two 1/4 yard pieces of each colour. From the left for each quarter yard: 1/8 tsp Aljo Aubergine, 1/8 tsp Pro Chem Chocolate Brown plus 1/8 tsp Chestnut, 1/8 Pro Chem Turquoise, 1/4 tsp Pro Chem Boysenberry and 1/8 Majic Carpet Blue Violet.