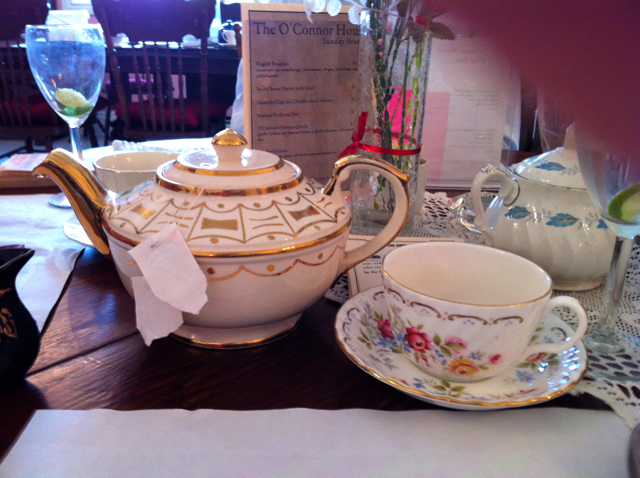 Happy Monday! We had a lovely day yesterday with lunch at The O'Connor House in Deseronto. What a find this place is–a Victorian tea room with wonderful service, delicious food and attached to an antique/curiosity shop. I highly recommend a visit there if you are in Eastern Ontario. Btw, I took this photo with my new iphone, (that's my finger smudge in the corner!) a big pot of delicious Earl Grey tea.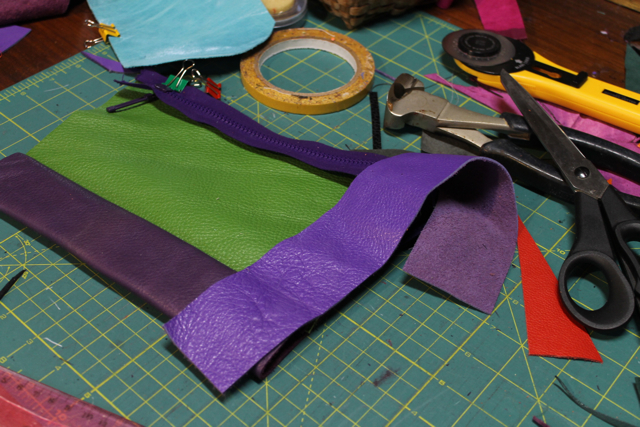 On to some news…
I have wanted a shop connected to the blog for some time. As a mother's day present, Owen revamped the blog and added a shop button. Over the weekend I put some items in there–so if you get a chance, click top left and have a look. If you are interested in anything you see, just hit the contact button and send me an email.
I will be posting more of the small heart pouches and others today. The combining of assosrted coloured remnants is one of the most fun things I do. In the meantime, here area a couple of glimpses of the colourful, ordered chaos of the studio–one of my favourite places.