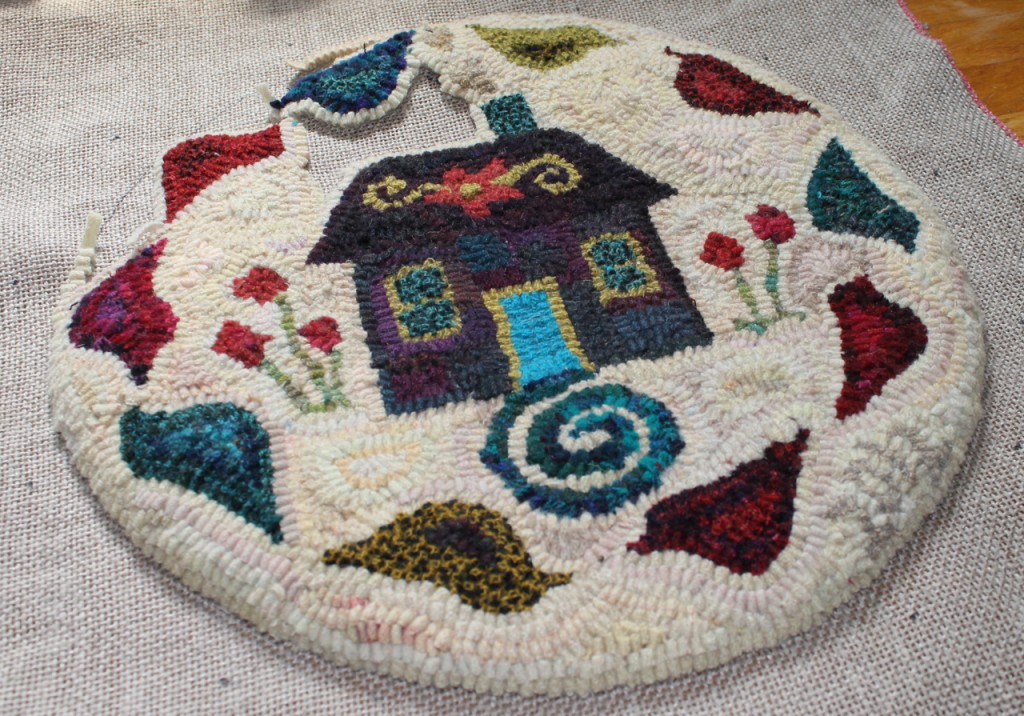 The first chair seat in the series is all but done and I am very happy with the results. The next one will reverse the colours so it will have a dark background and also will be more fanciful. I am working up to designing the wedding rug with its three houses and winding paths, and of course birds.
I have begun to update the shop and have added the fuchsia bag, the first one I have made this year. It's a nice one–check out by clicking the shop button on the top left. I was thrilled with the results of the draw and sale–the few bags that were left have gone to good homes.
The blogisversary draw was won by Elizabeth. kittycafe.typepad.com, and she chose the small black shoulder bag featured in this post. It will be in the mail to her shortly. Thanks again to everyone for your participation.
I've given myself a deadline for whipping Fireworks–two weeks today. There I said it! It is so much more fun to hook on a new project, but I need to get it off my list and on the floor!  So hold me to my promise!