The opening of the rug show was last night. What a show! I took photos as I wandered through and want to share some with you here. But, for sure, I will be back today and tomorrow. It is hard to see everything on your first visit. These are just a very few of the highlights on the first floor. There are two large floors full of rugs!
This People's Choice Winner from 2011 was designed and hooked by Donna Hrkman of Dayton Ohio.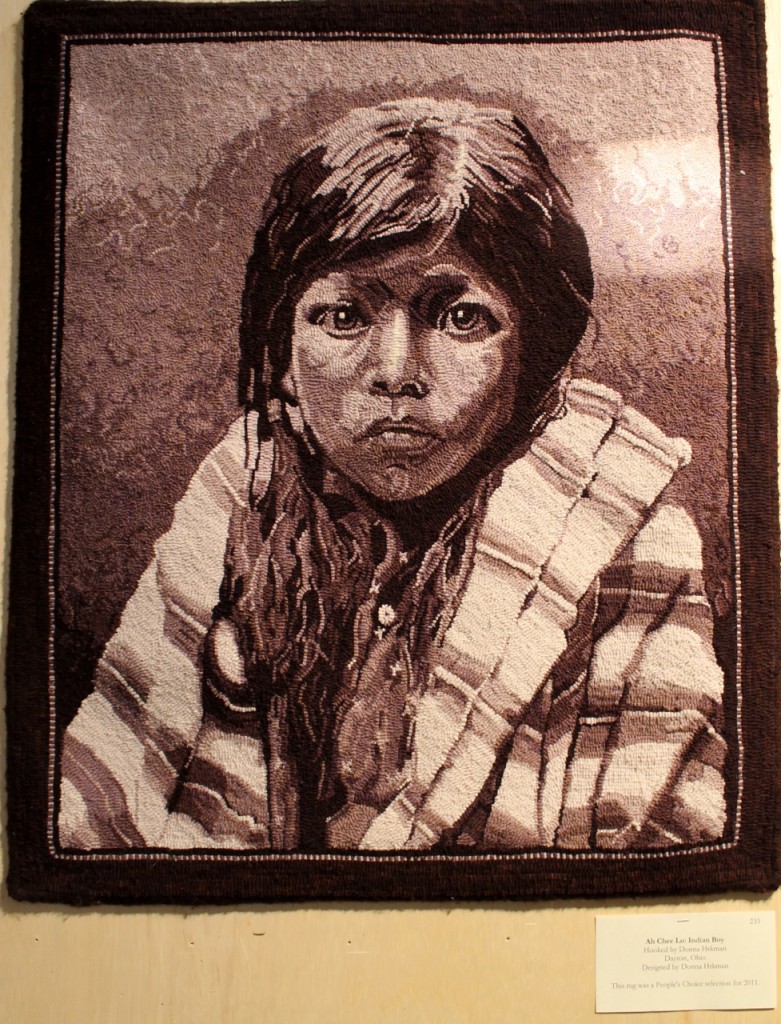 Solitude by Karen Miller of Ottawa Ontario.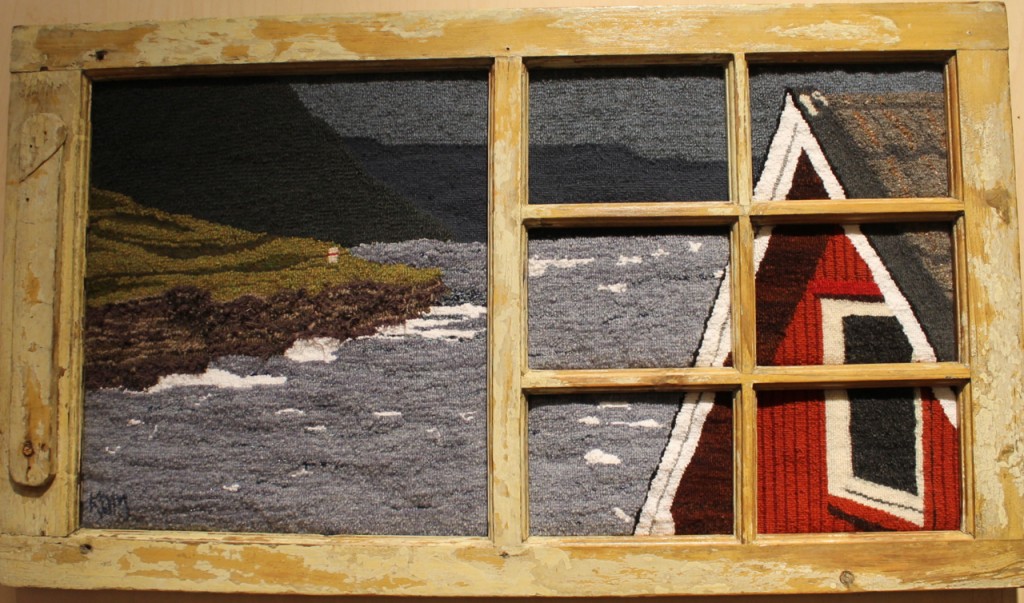 This incredible tiger was designed and hooked by Ann Winterling, one of the featured artists.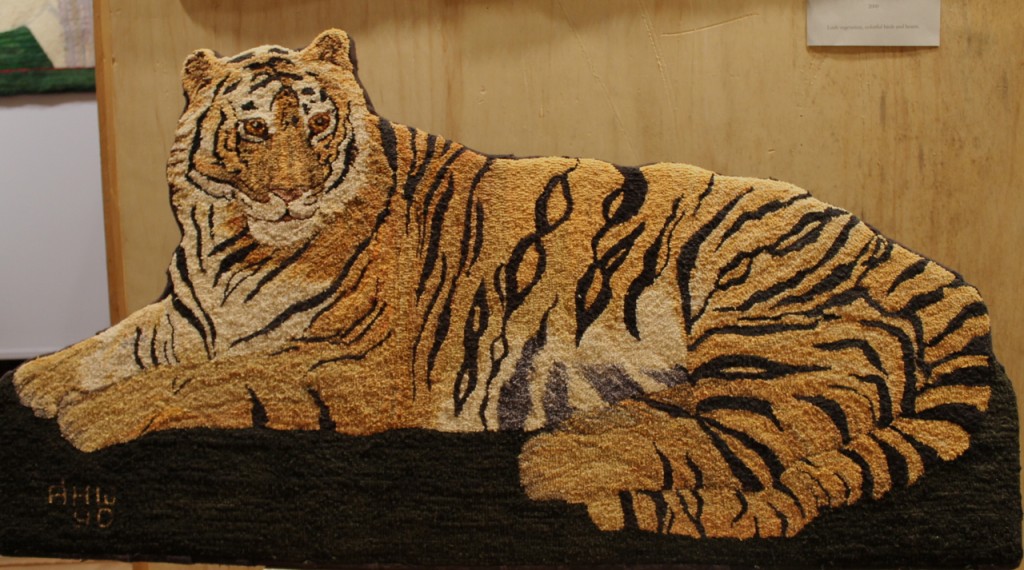 Another of the featured artists was Liz Guth. The next two are hers, Ruby's Cat and a geometric.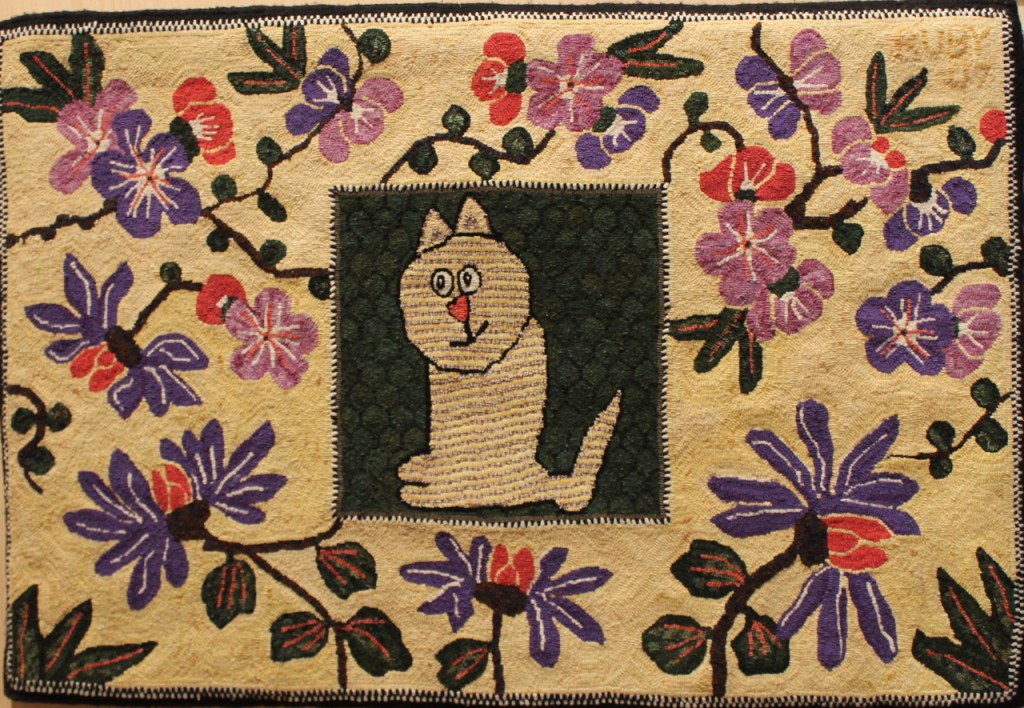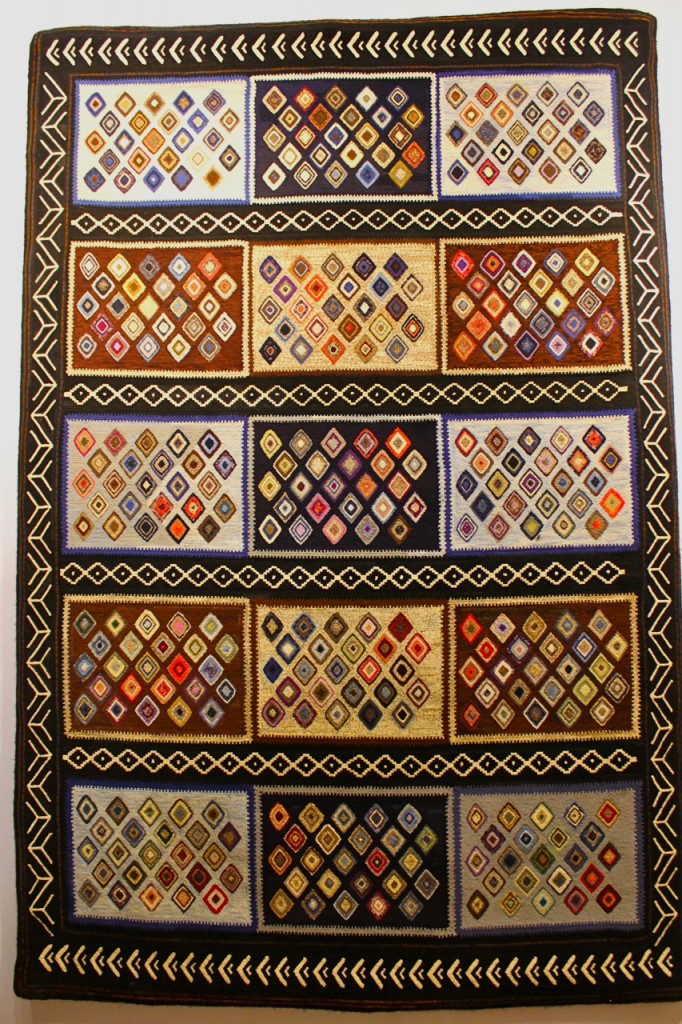 The last for this post is Alvin, by Kathleen Patten.