Here are a few more rugs from this outstanding show in Shelburne Vermont. Still, it is just a small selection from the many pieces on the two floors of the Round Barn. It is our last day here, our class finishes up–but the show goes on until next weekend. I encourage you to see it if you can. If not, I will be posting more pictures here. There is so much to appreciate and learn from in this show.
This rug designed and hooked by Jen Lavoie is a piece I kept coming back to as I walked around the show. The photo does not convey its size which is over 5 feet wide–it is breathtaking. It is accompanied by the lyrics of the Bruce Springsteen song, This Train.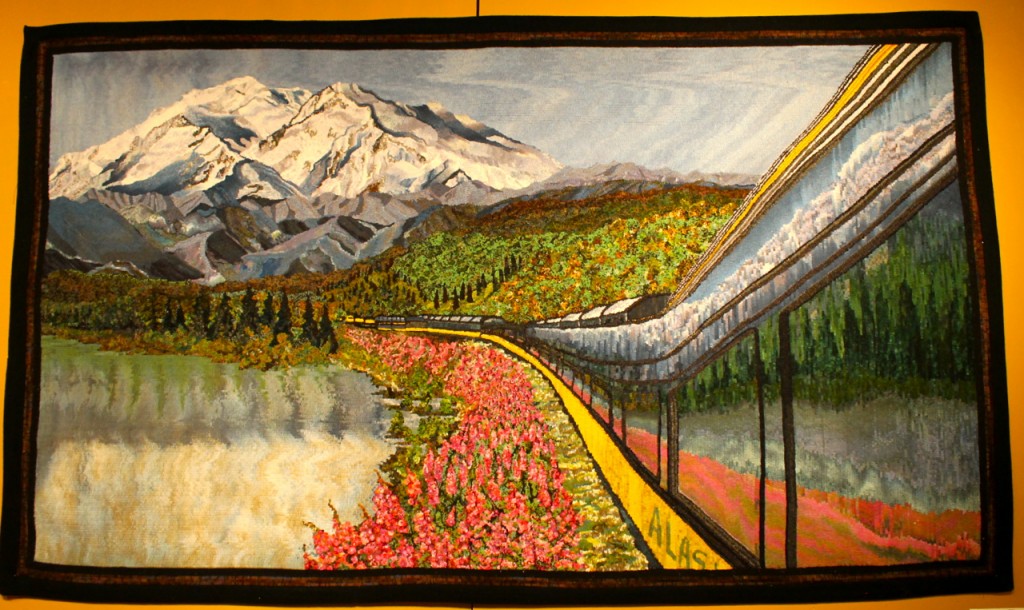 The next two wonderful rugs are by Kathy Henning, a featured artist at the show.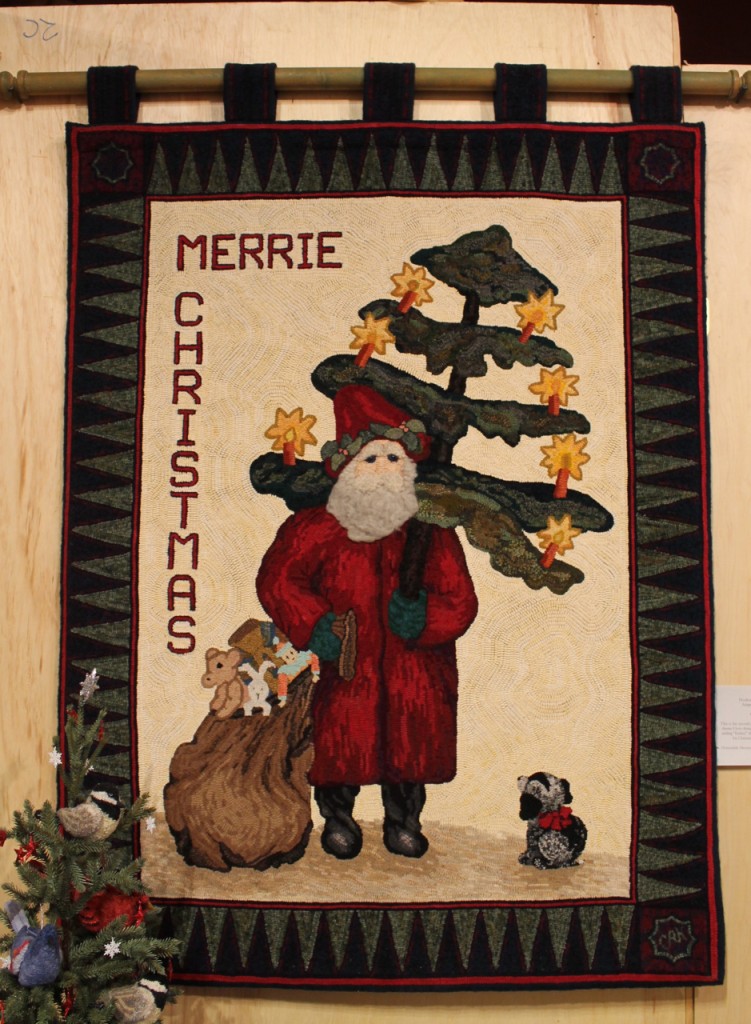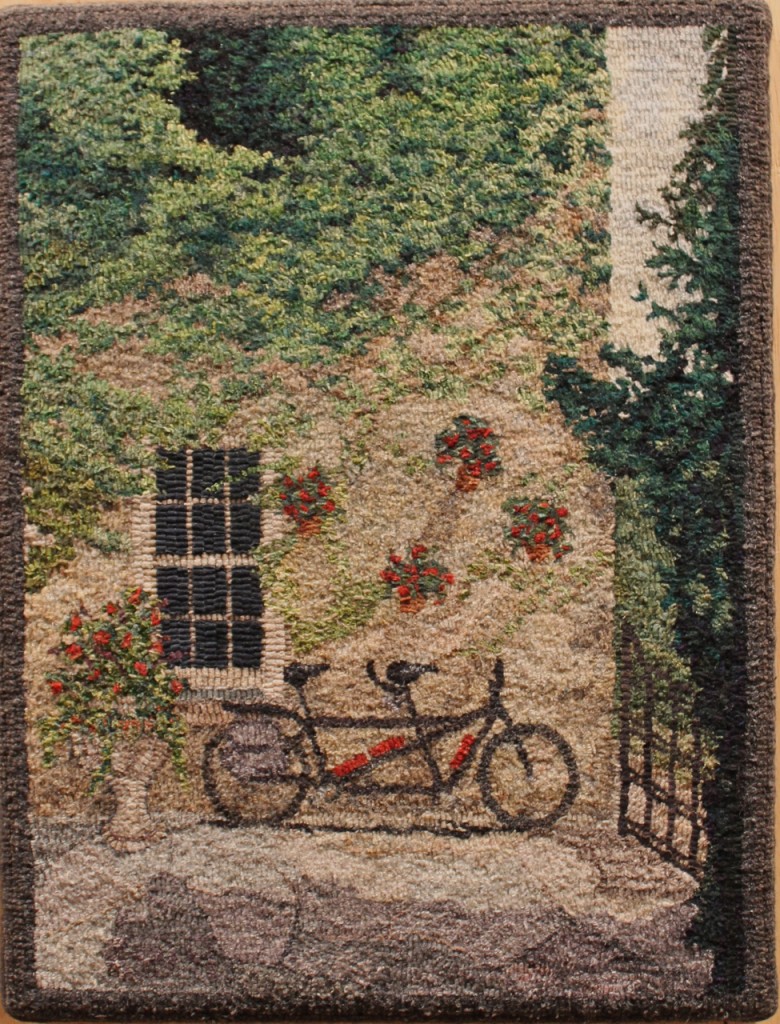 This colourful piece was designed and hooked by Fumiyo of Burlington, Ontario.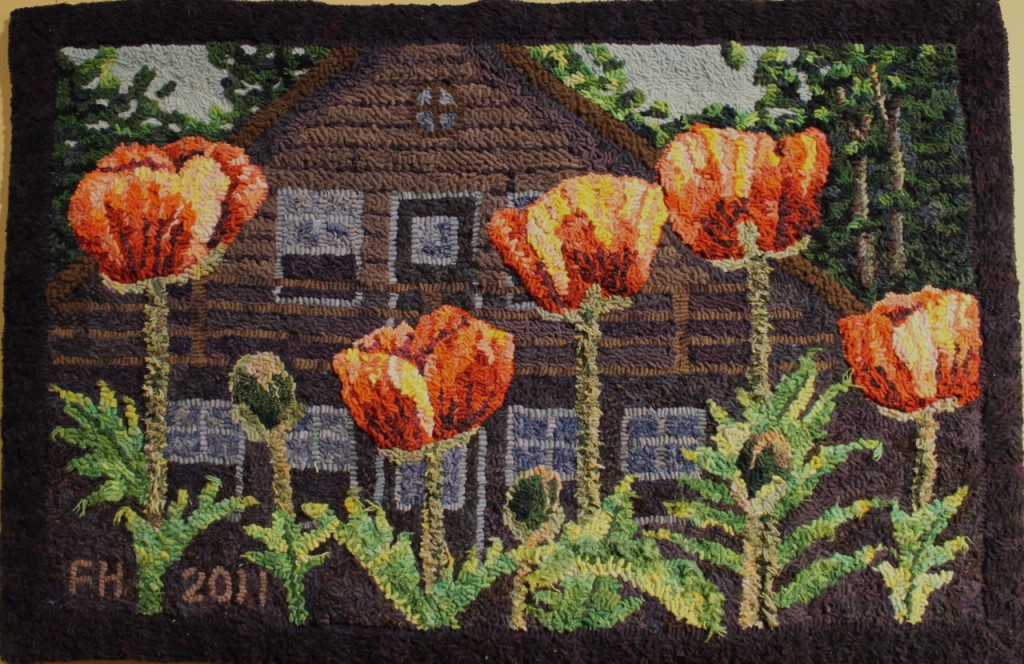 I loved this miniature Morris chair, a salesman's sample, which Gail Duclos Lapierre inherited from her grandmother. As you can see the hand hooked upholstery, which Gail also tailored, is reversible.