I've been talking about the wedding rug for ages. Well…I finally began it last week at rug school. Since I was away in Italy until a very few days before leaving for Vermont, I did not have much of a chance to think or preplan. The rug has been dancing in my head for ages, but elusively.  So I cut and serged a piece of linen 4.5′ x 2'5′, tucked a few pieces of wool in my bag and a couple of books for inspiration and we set off for the hills of Vermont.
I have been hoping to do a rug inspired by Ton Schulten for quite some time. His paintings are built of bright geometric shapes which I am drawn to. I have played with geometric shapes in the background of many of my rugs. This time I thought it would be fun to put the geometry in the foreground and the background. I also knew I wanted a border of flying birds–after all this rug is for two very exuberant Birds! I decided to do a geometric version of their house as the main motif, flanked by huge colourful flowers. As I have told you, my teacher was Jule-Marie Smith and you couldn't have anyone better to inspire big colourful flowers. Here is one from one of her rugs: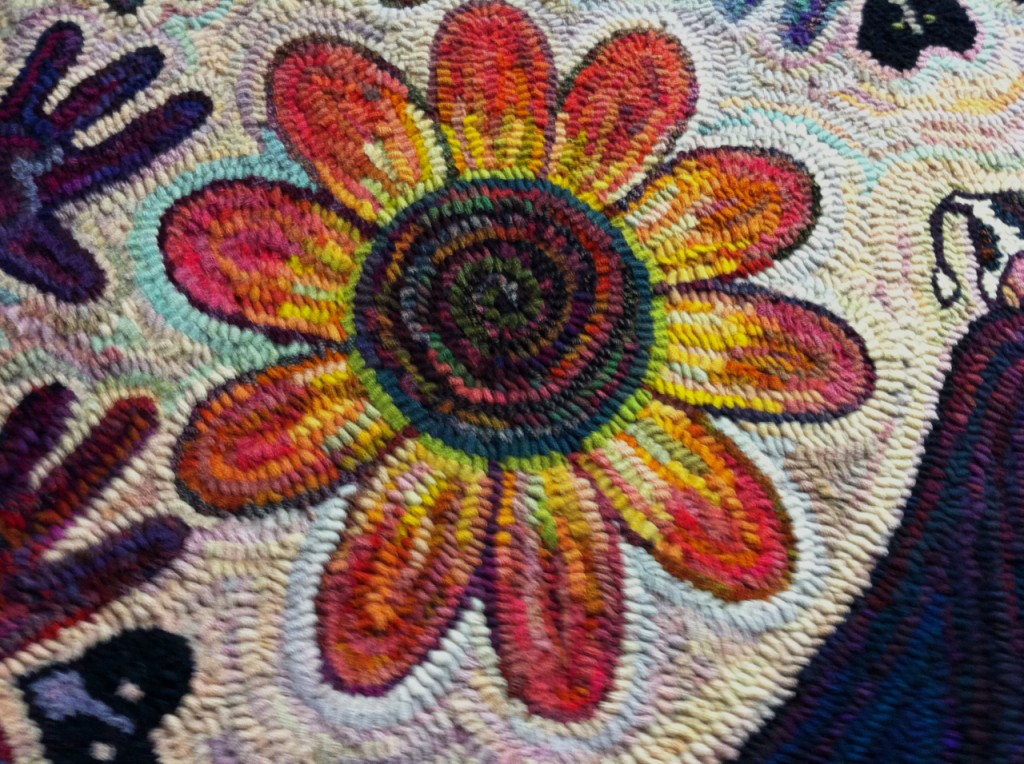 And here is some of the wool stacked on my hooking table and the start of the wedding rug.