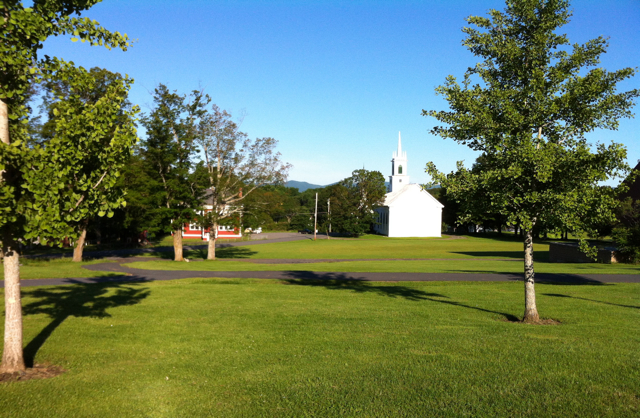 I am home after a week in the Green Mountains in Vermont–the most perfect week of weather we have ever had there. I hope this photo conveys the beauty of this lovely campus tucked inside the mountains, the shades of blue and green set off by the reds and whites of the historic buildings. We have been coming each June to this school for six years and what a great pleasure it is to reconnect with the same rug hooking friends, to sit on the porch with hooking and a glass of wine, to rise early for walk in the mist, and of course to see the wonderful pieces of hooking which each participant has completed over the winter AND the new ones just begun in class.
And there are other essentials too. The Dorr Mill store is just 1.5 hours away–and we make our annual trek there mid-week. Montpelier has the New England Culinary Institute (where we enjoyed a fabulous lunch on Sunday) and Bear Pond Books, one of my very favourite books stores–I always buy my book for the week there, from their table of staff picks. This year I bought The Tiger's Wife — will write more of it later.
Here are a few of the rugs from the rug show:
Pat Levin's church and Doris Manker's street scene: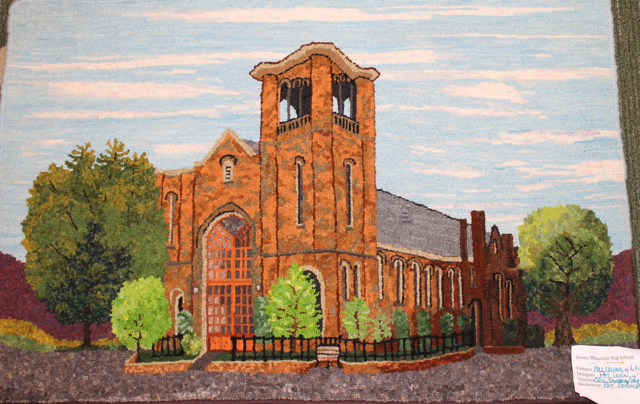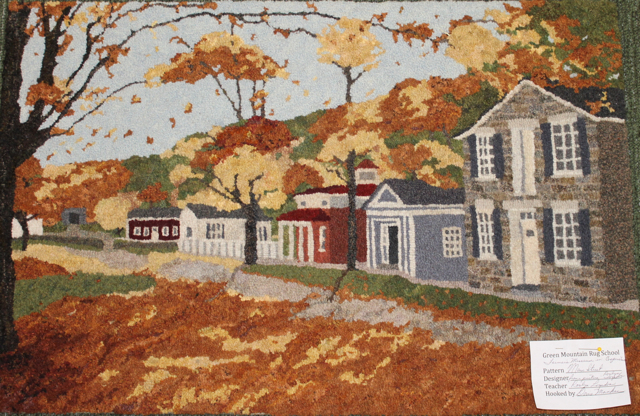 Mary Lee O'Connor's view from her cottage: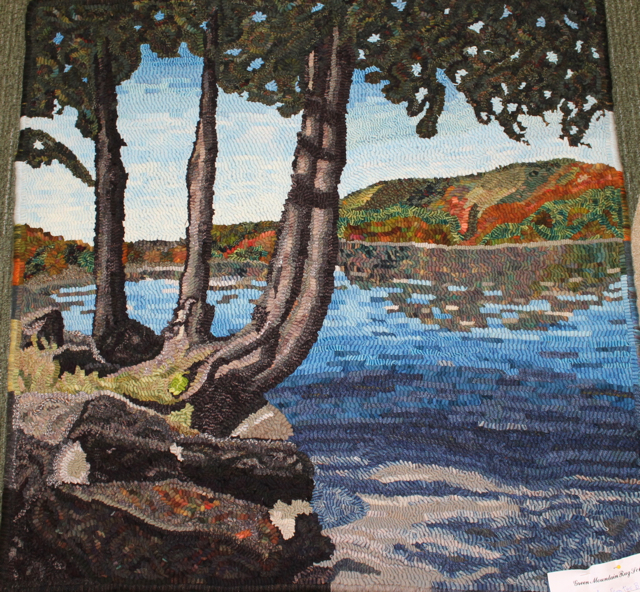 You may have seen Mariah Krauss' Aires Woman in Rug Hooking Magazine–but, even though I had seen its photo,  I was not prepared for its incendiary power. The woman standing next to me had tears in her eyes looking at it. Mariah is the daughter of Stephanie Krauss, the director of the rug school, and she clearly has inherited the family hooking passion and talent. She dyed 12 values to get the depth and detail and it is hooked in various widths, including a #3.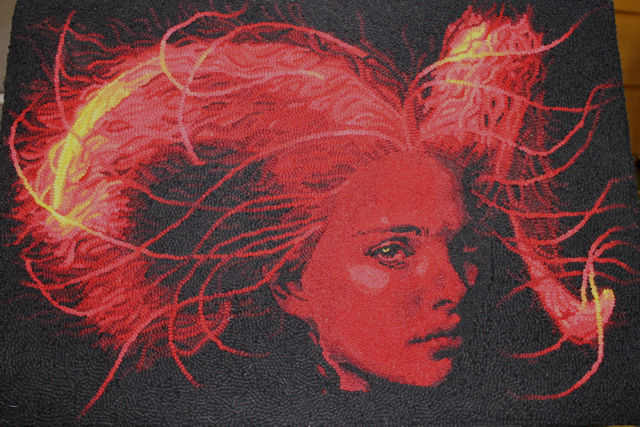 Here is a closer view: