Tomorrow I am leaving for one of my favourite places in the world, the Green Mountains of Vermont. For the last 6 years I have been attending a rug hooking school there. For me it is like a combination of a favourite summer camp and an art school. Once again I will be in Jule Marie Smith's class–where encouragement, inspiration, gentle nudging and lots of laughter are the hallmarks. I will be posting from there, so you can share that world.
In the meantime, I wanted to post some final images from my trip. I hope you will find something that speaks to you in these final shots from Northern Italy.
These birds on the outside wall of the Basilica in Venice: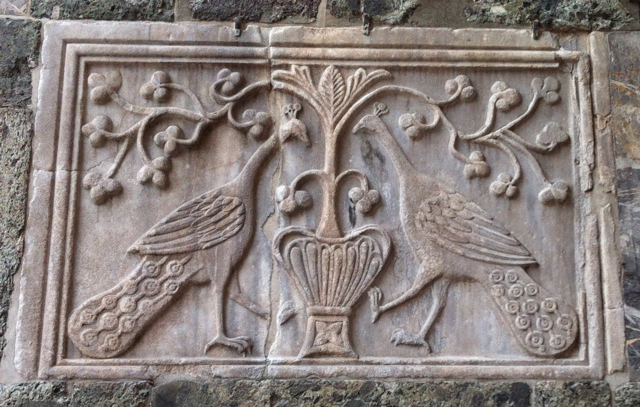 Grana Padano cheese. This company offered space to their rivals, Parmigianno Reggiano, whose facilities were damaged in the earthquake. So the warehouse we visited was chock full. What a delicious break from cycling–fresh parmesan and chunky bread.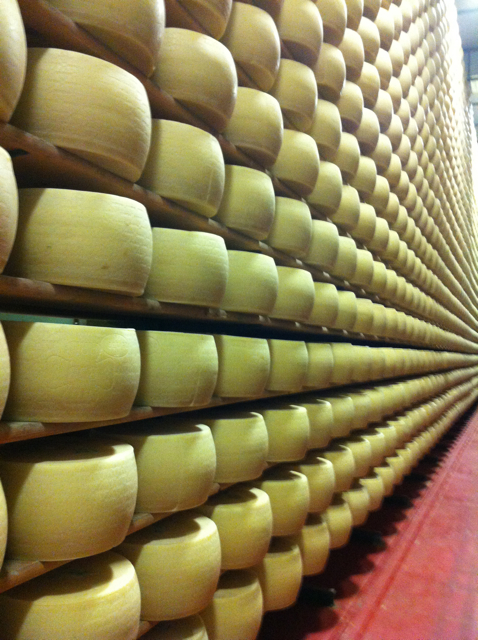 A favourite bookshop where books were stacked in gondolas: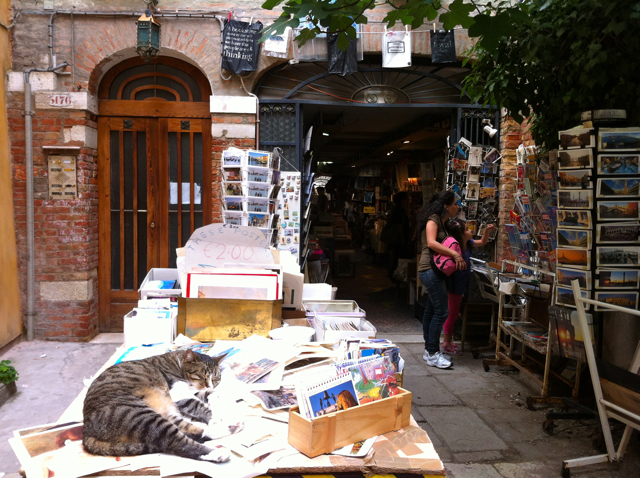 One of many gelato breaks…all they cycling we did, went only a small way to counteract the tantalizing Italian wines and desserts, let alone the pasta courses. Let's just say, that I am on small rations now.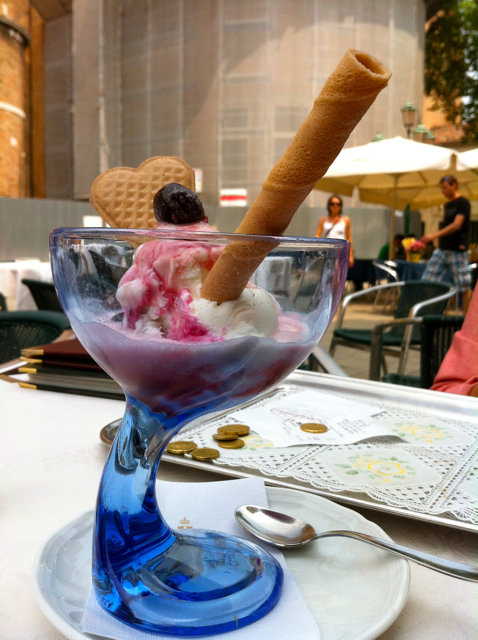 And finally–simply the best pair of shoes I have seen in ages.