Everywhere you look in Venice the ancient craftsmanship astounds. The ironwork is especially beautiful and inspirational for rug hooking. Hearts, lamb's tongues, elongated diamonds are all here in stunning array at every turn.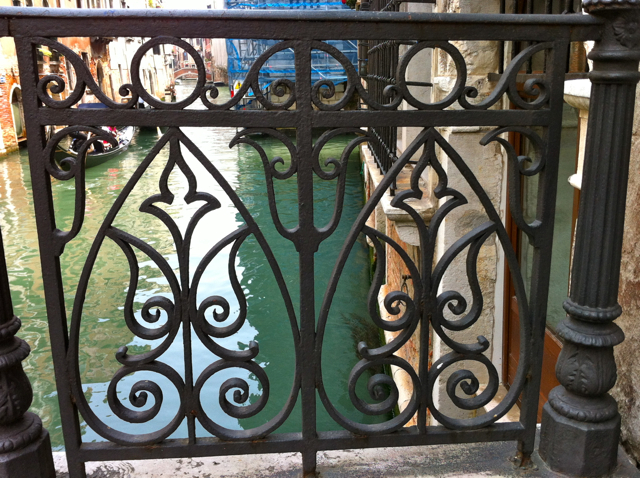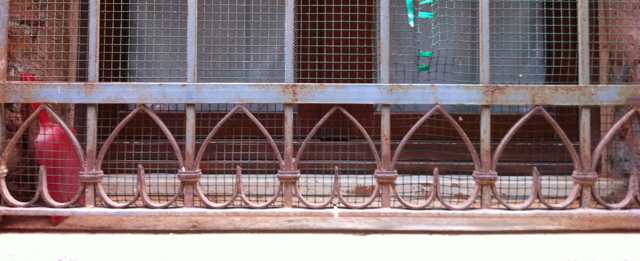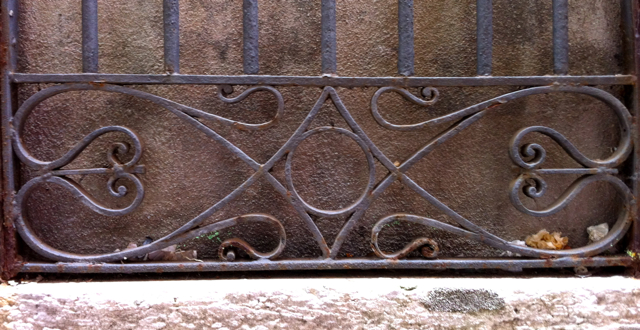 And sometimes the glimpse of life through the ironwork reveals even more beauty. Can you imagine living beyond this gate?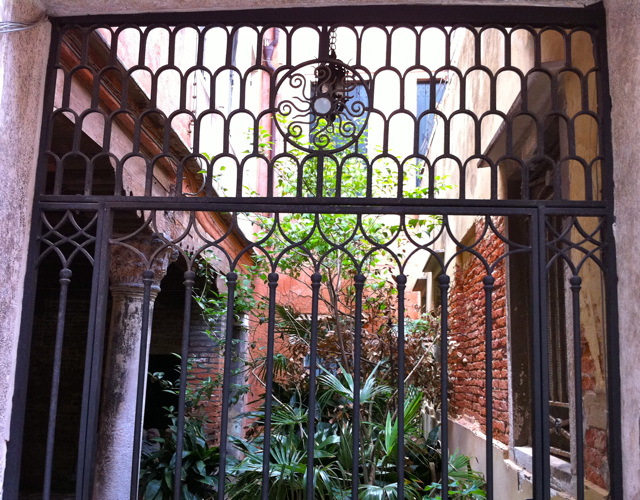 We also went to the Klimt Exhibit at the Correr Museum on St. Mark's Square. Klimt uses these same images in his work, perhaps why rug hookers find his paintings so inspirational. Below are the posters which deck the museum entry and the boards along the canals. The exhibit explored Klimt's work along with that of his contemporaries and it was amazing to see those familiar images up close, especially Judith and Judith II (Salomé). The gold work on these painings is simply breathtaking. If you are interested, the New York Times review of this show has lots more information.