Finished the cycling, 232 kms, and then came our first glimpse of Venice….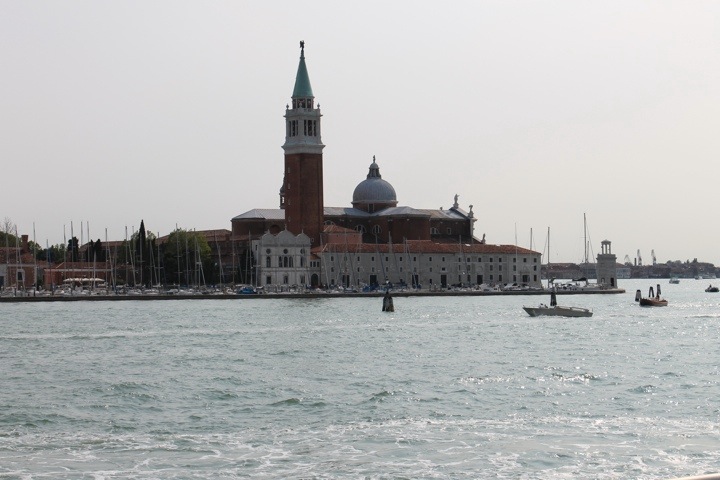 The barge moored on Giudecca the island across from Venice. I loved this island with few tourists.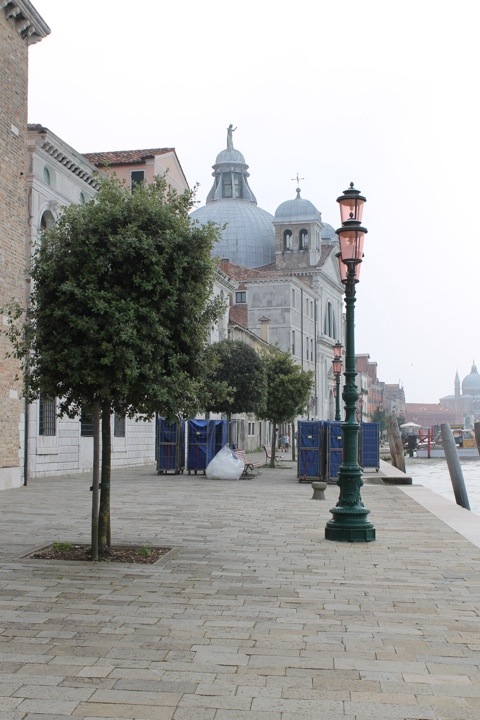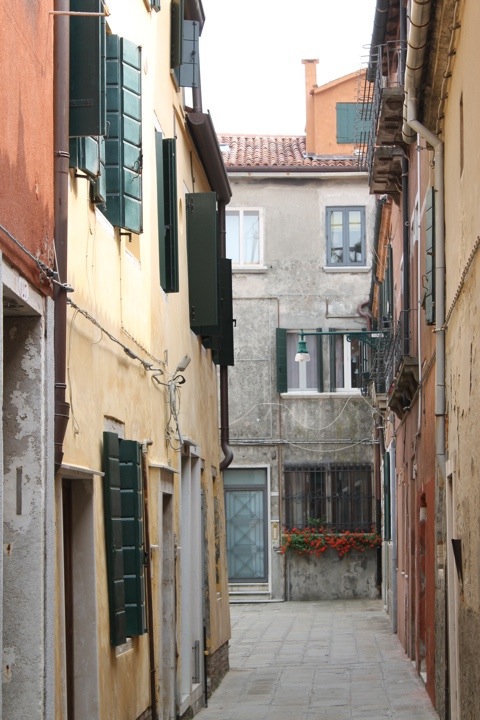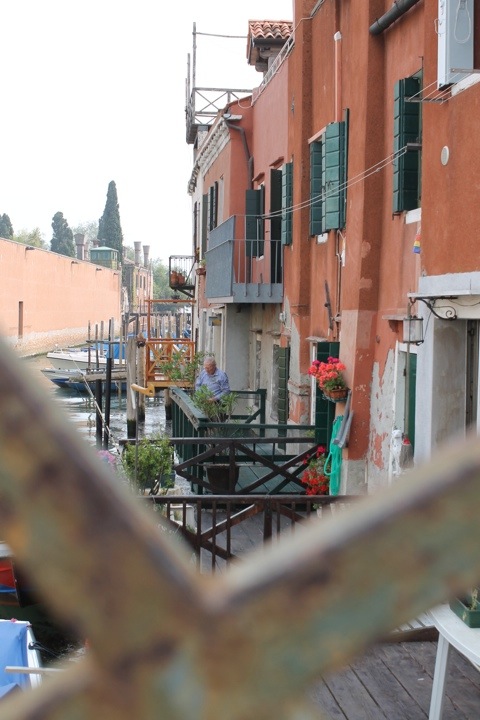 But, Venice too has its beautiful quiet corners. This photo was taken from the small bridge into our hotel.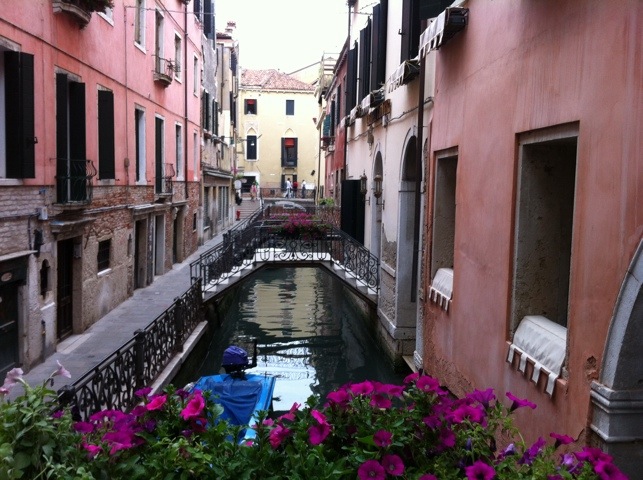 And this famous bridge is just around the corner–you can even find its silent moments which allow you to imagine all the feet which crossed for the last time.