I have just returned from a trip to the east coast where I had a chance to absorb the light, the texture and the colours…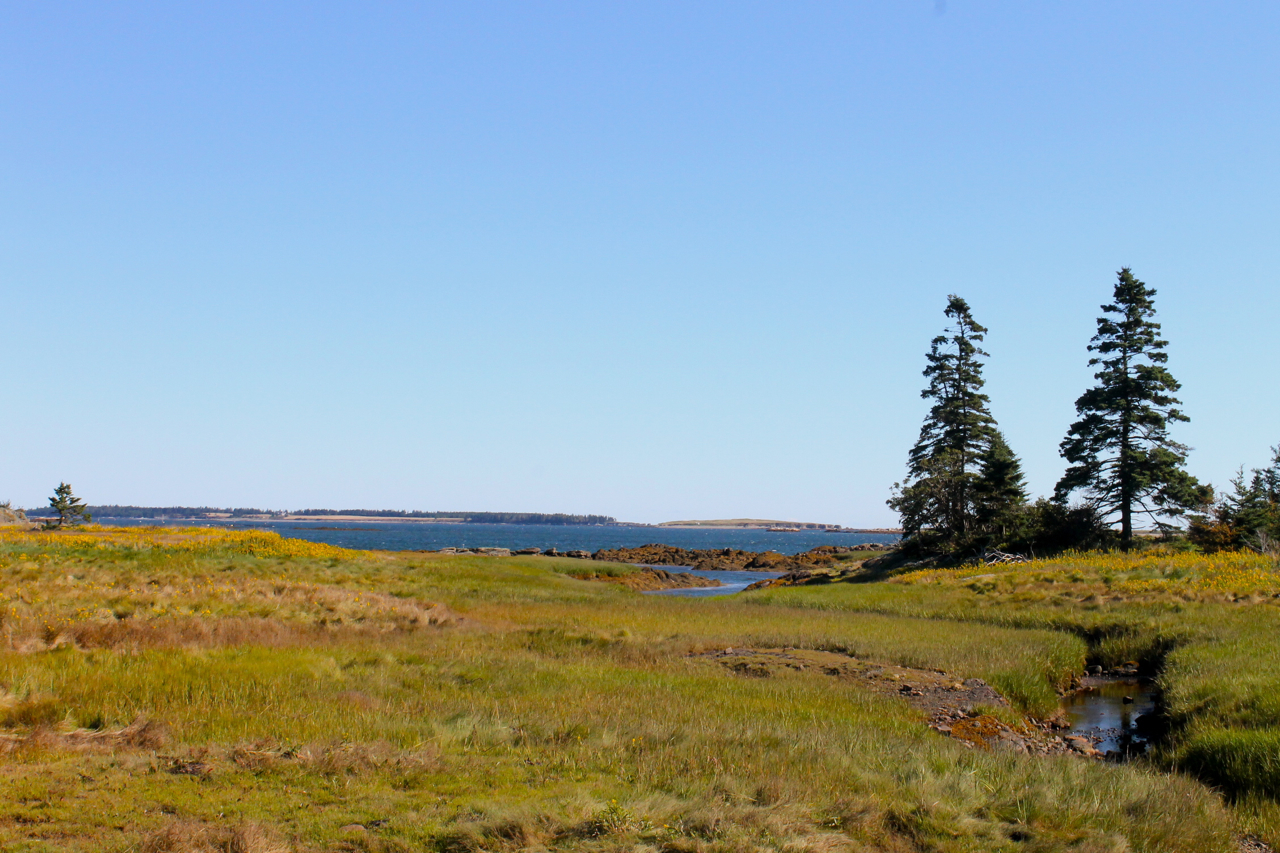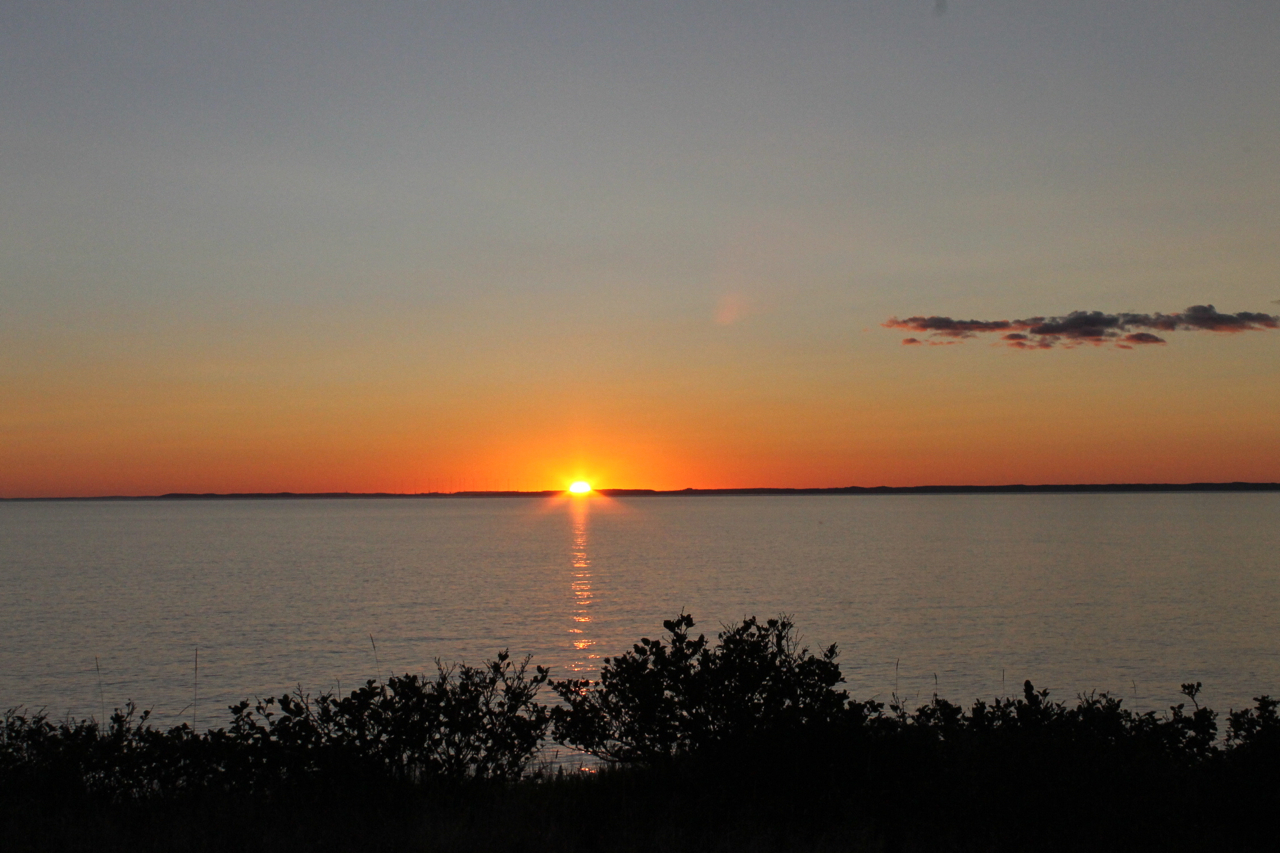 and then to participate in a fabulous workshop on colour at Deanne Fitzpatrick's studio in Amherst Nova Scotia. The workshop combined theory — presented ably by Phyllis Cameron — and an intuitive, experiential, reflective approach led by Deanne.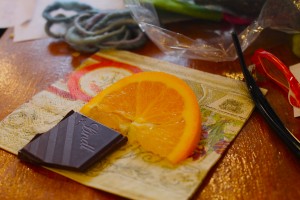 We considered colour using all our senses–some experiences were delicious as well as beautiful! (Perhaps here I should also mention the locally roasted coffee and oat cakes always on hand in the studio kitchen.)
Deanne has expanded her shop and studio area since I last visited in 2006. The class was held in a lovely room adjacent to the store, a room with high ceilings, white walls and lots of natural light —  a perfect spot for the fourteen students to spread out and hook while absorbing the presentations.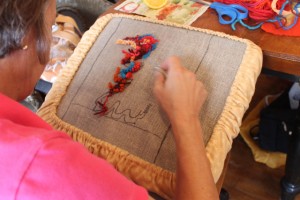 We explored colour as well as alternate fibres like sari silk and hand-dyed fleece and yarn. On the left, a snake comes into life and below a maple leaf bursts in full fall colours. To the right of the leaf is my frame with white pines of silk and yarn–my first landscape and my first hooking with hand-spun yarn. I loved it!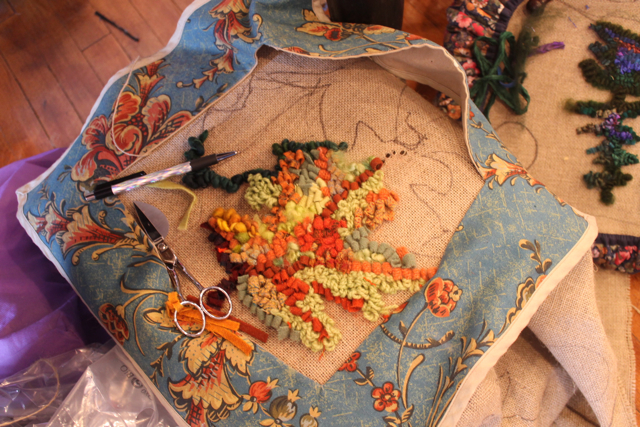 How wonderful to see Deanne's 'colour intuition' up close in the shop. Below are two of her pieces. I'll have more photos in the next post, as well as a glimpse into another wonderful studio I visited.