There were over 500 pieces in the Hooked in the Mountains rug show in Burlington Vermont this year and there were many, many exceptional pieces. I've included just a very small sample here. The first two pieces are designed and hooked by Diane Phillips. The interplay of patterns in each piece is complex and challenging, creating pieces I went back to again and again.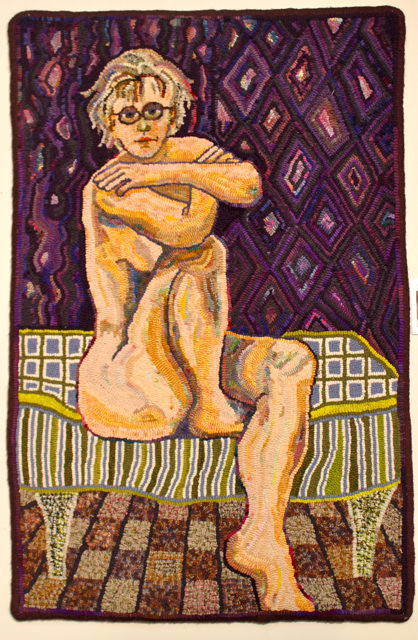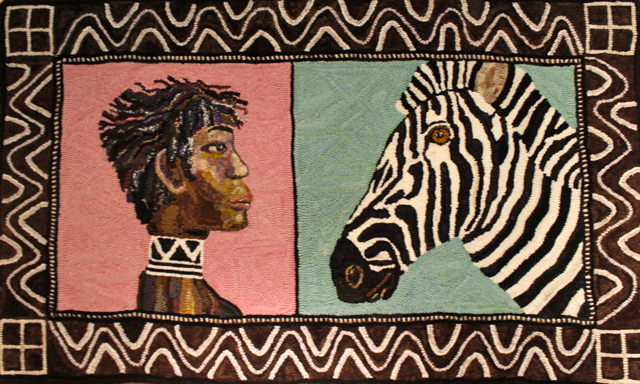 Colleen Faulkner describes her Poppies as 'a labour of love to be certified for the Oxford School Certification class'. As well as wool, Colleen used felt strips, embroidery floss and ribbon. A stunning use of complementary colours.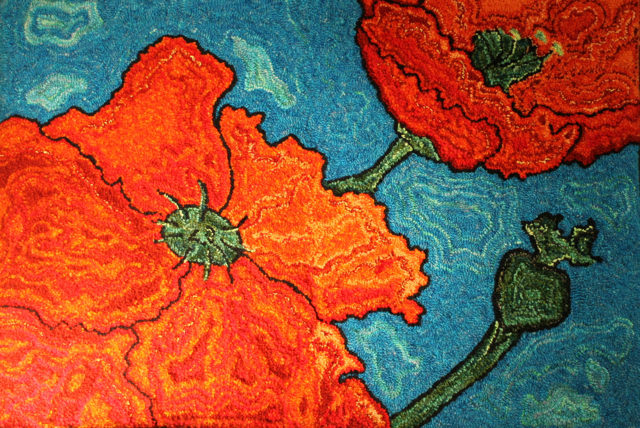 Sue Burton-Kelly created a dynamic rug using Deanne Fitzpatrick pattern, For All We Have Under the Sky.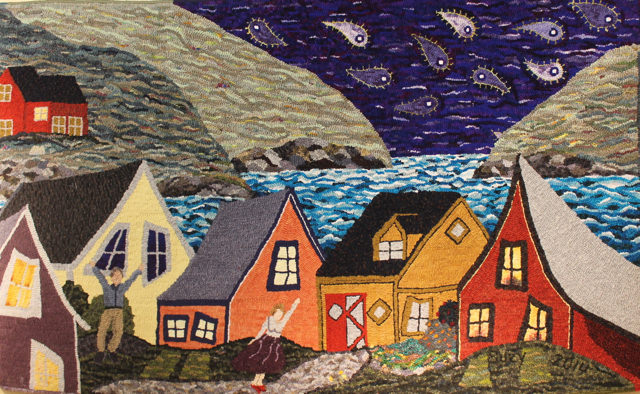 Dale Young-Wheeler used Karla Gerard's Abstract Sheep to create a delightful piece.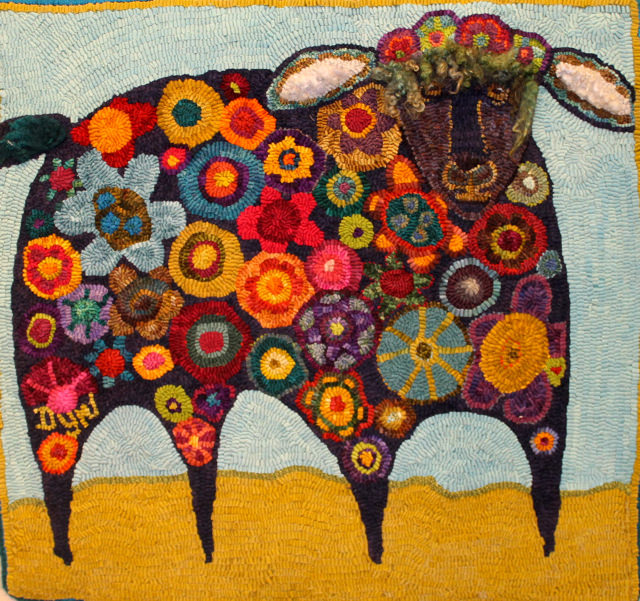 And again a dynamic interplay of colour and pattern in Genghis by Rae Harrell.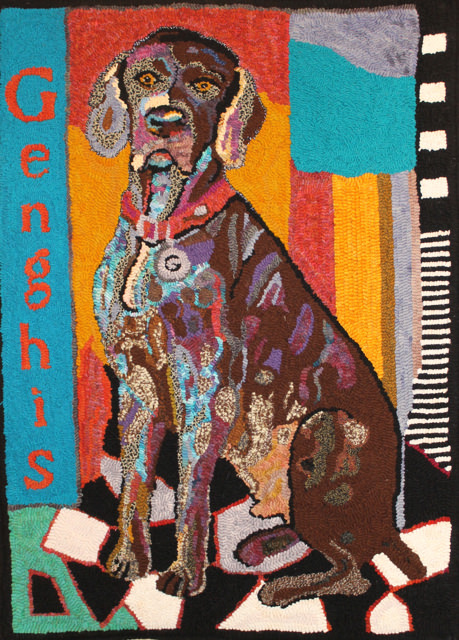 And finally, a wonderful Sharp-shinned Hawk by Peg Irish. Peg is an inventive rug hooker who combines many techniques in her work. The hawk is hooked and felted.