First, Peg Irish. This piece, Fall Mosaic, has over 2000 1″ squares, some recycled from other hooked pieces, glued on to a backing. I've included a close-up so you can see the textures and variety including embellishments. Below that is another fall scene. You need to stand back to truly appreciate these wonderful pieces.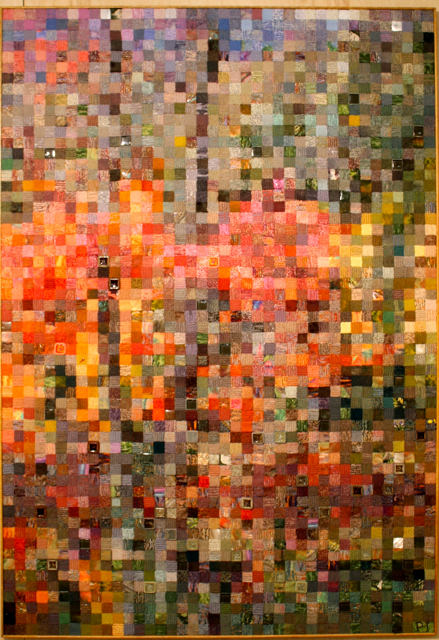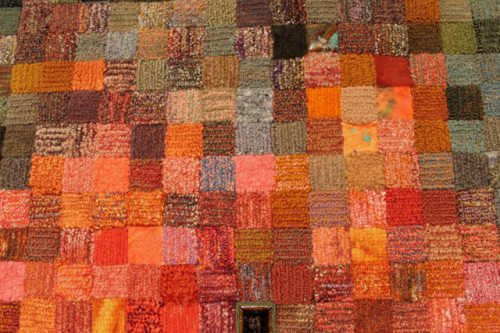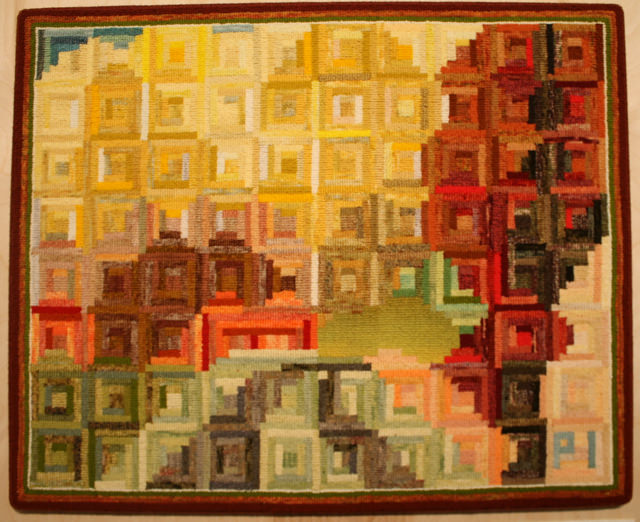 Rachelle LeBlanc's pieces are suberb portraits–but I love the backgrounds as much as the faces. You could study these pieces for ages and still not see it all, such skilled use of colour and texture.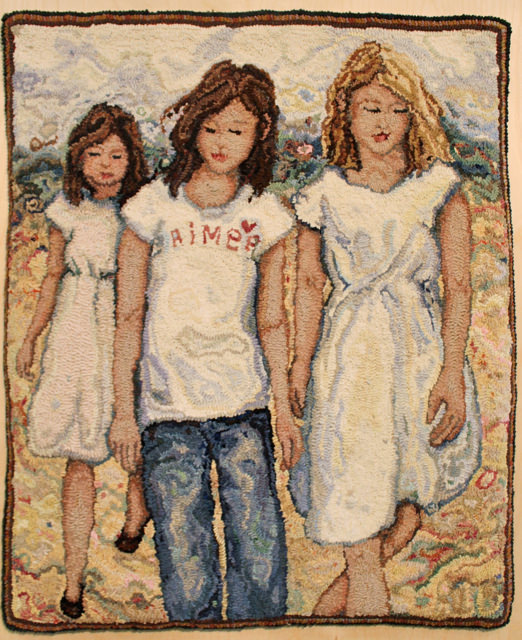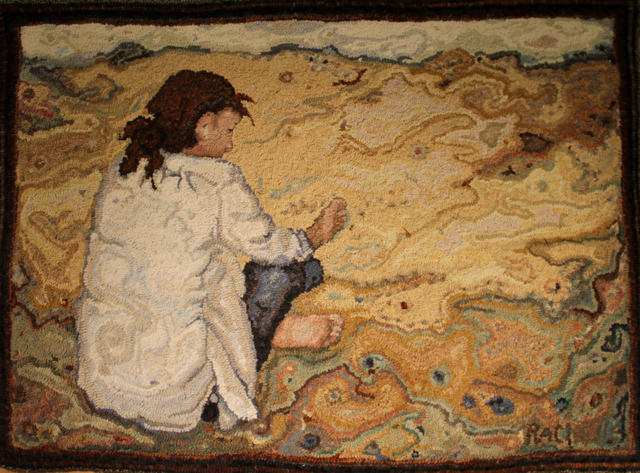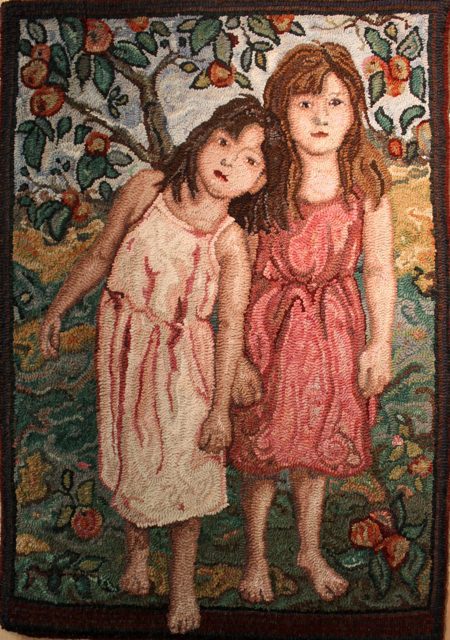 And finally Roslyn Logsdon's wonderful architectural pieces.