Here is the winning rug in the pictorial category, designed and hooked by  Pat Bonn of the Ottawa Olde Forge rug hooking group. Thanks to those who helped me with this! There is another winner too, Joan Foster, of the Moira Mat Makers, whose bell pull won in the alternative fibres category.  I was not able to get a good photo of this piece but have decided to include a photo of the group display, just to give you some idea. Since Joan is in my rug hooking group, I will arrange to get a good photo of this marvellous piece and post it here soon.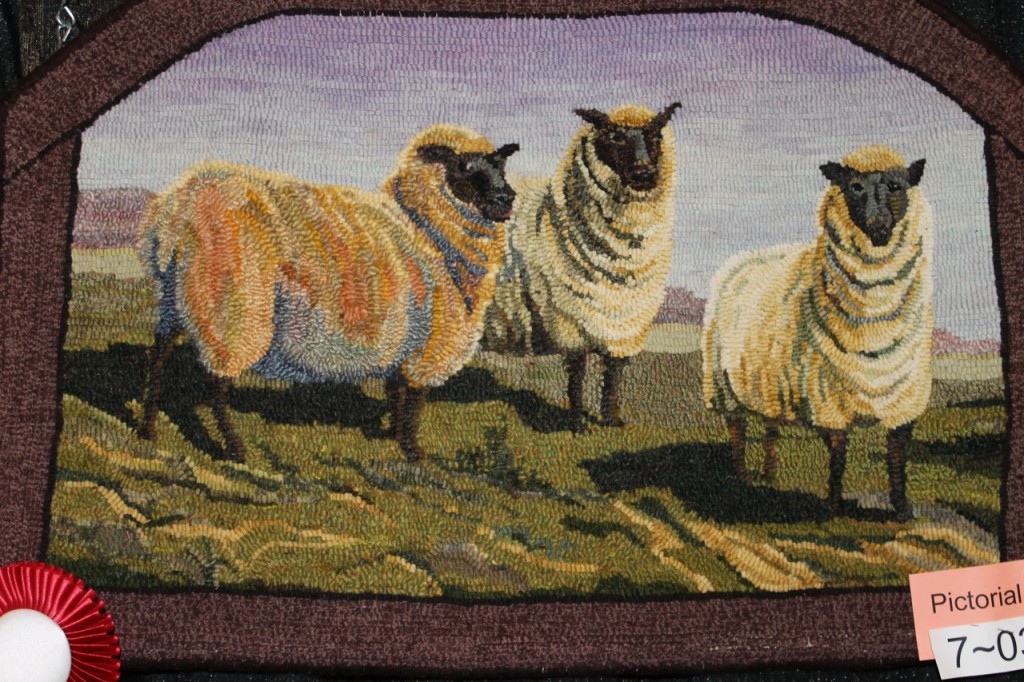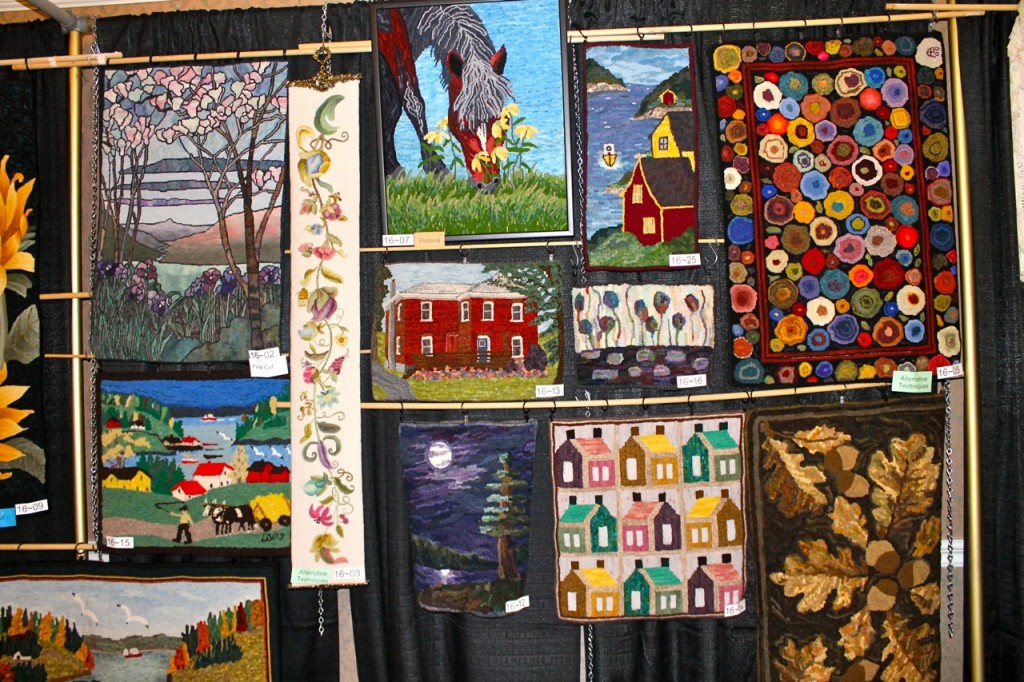 Following are some rugs which caught my eye. These are not all of the amazing rugs at the show–just a taste.  First is Lois Morris' gymnast. I kept returning to look at this piece; it was very powerful.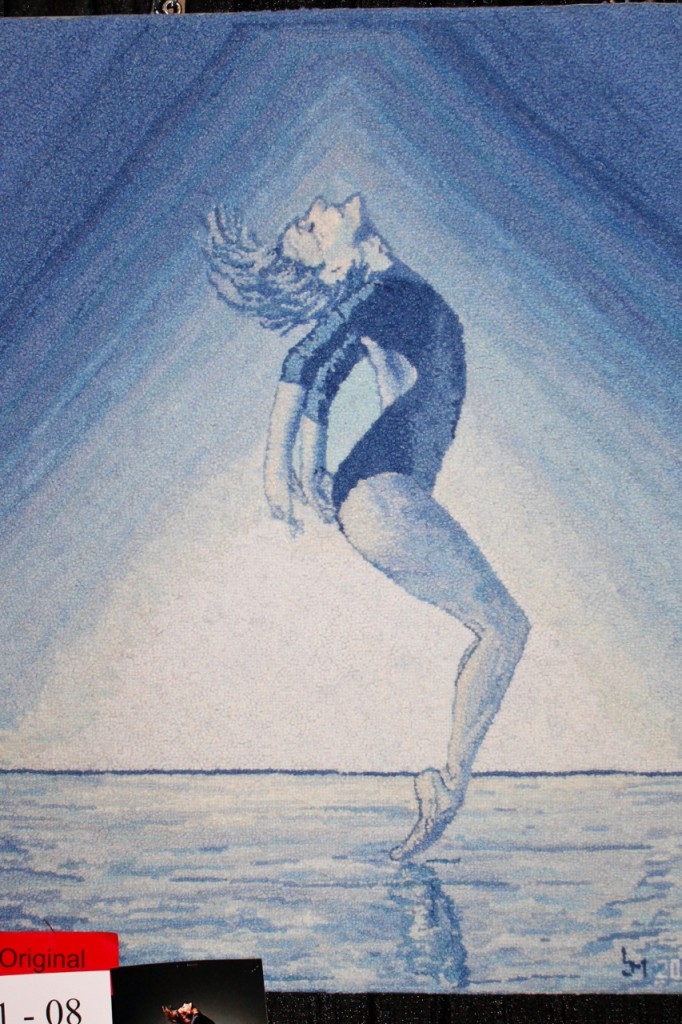 Below is a pictorial by Trish Johnson, Fluff and Puff by Gail Finlayson and a wonderful snow scene by Gunda Gamble.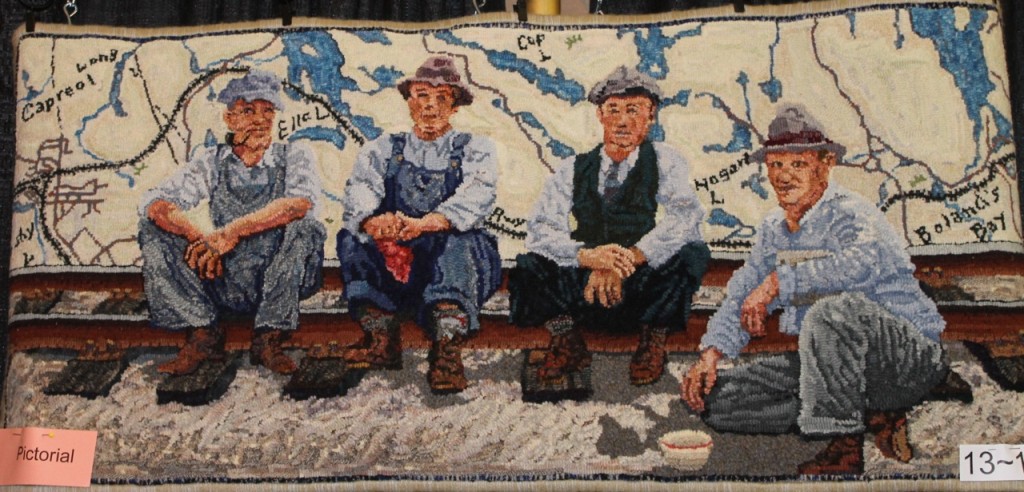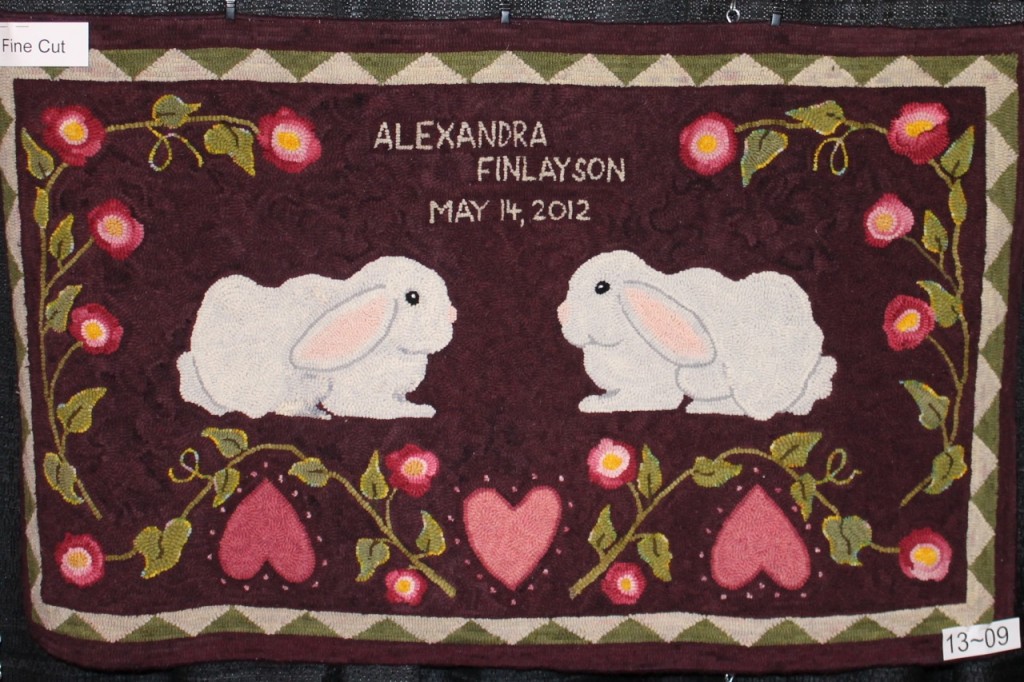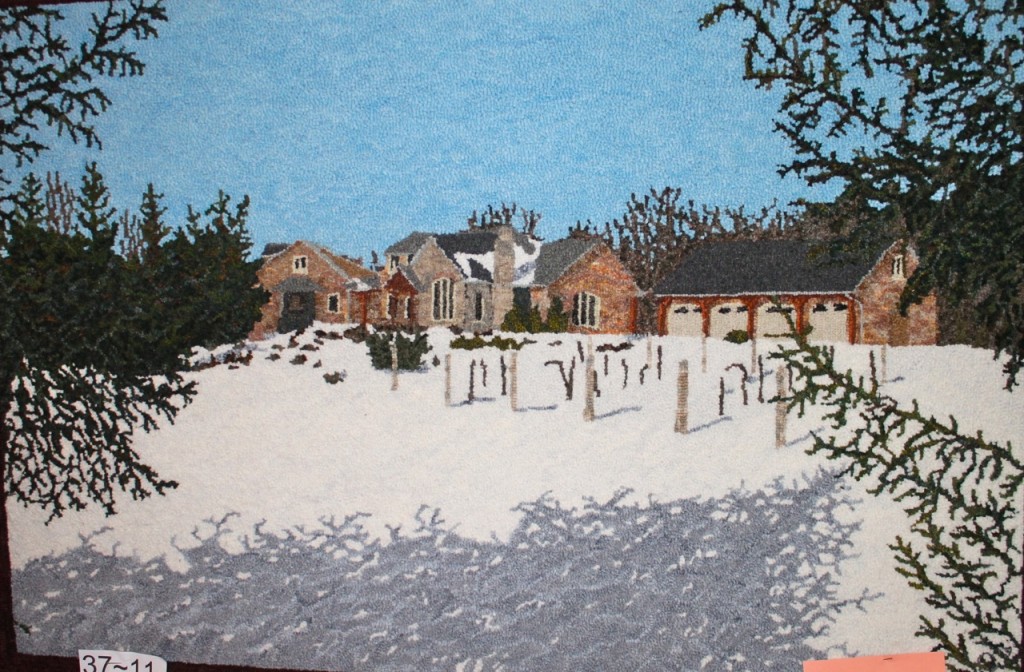 And finally, a rug which I love, from featured artist Joan Boyle.