The Ontario Rug Hookers held their 43rd Annual Conference in Kingston on the weekend. It was a marvellous weekend on all counts–congratulations and thanks to Area 1 and the Limestone Loopers!
It is always a challenge to get good photos of rugs hanging in a display–here are some of the award winners. More tomorrow. There were so many amazing rugs there.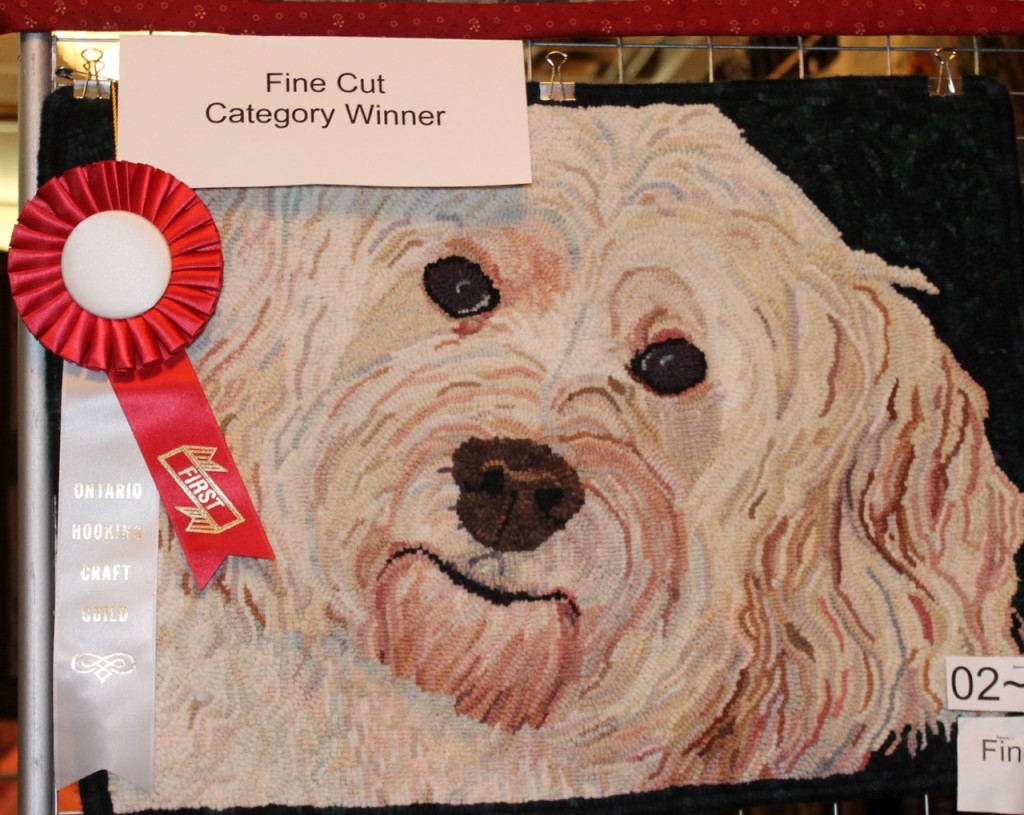 Above is Rhonda Kellet's adorable pup the winner for fine-cut and below Gloria Jonkman's sunflowers which was the winner in the wide-cut category.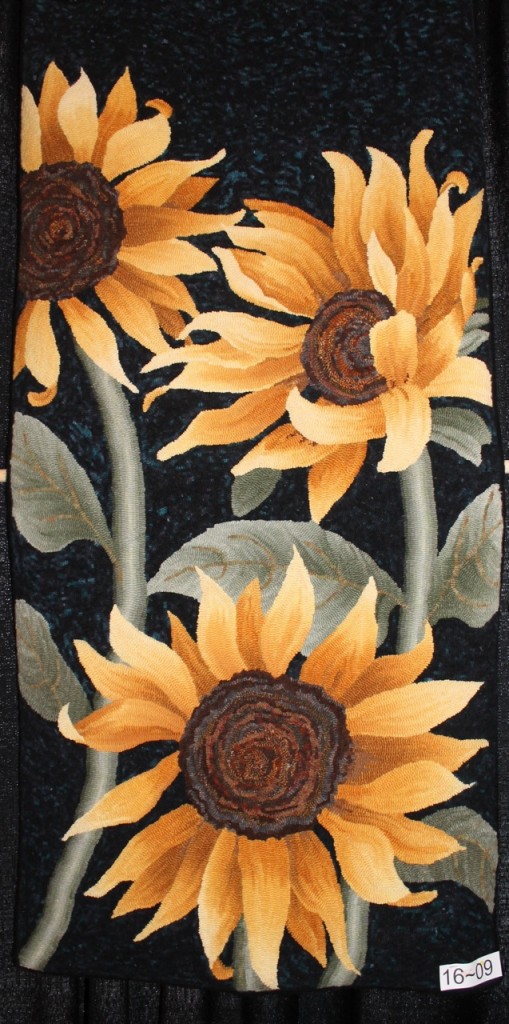 Below is Dolores Detschel's Caterpillar rug (which had us all guessing)– the Rowan award winner, followed by Karen Kaiser's winner in the theme award category and Nancy Fox's winner in the original category.