Wonderful colour and design were the order of the day at the hook-in hosted by the Moira Mat Makers.  Just under 60 people made the trip to Belleville to share ideas, wool and delicious goodies. And what a great day it was!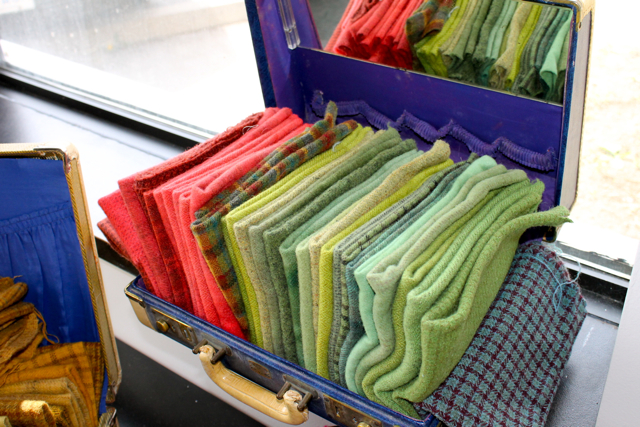 Four vendors tempted those attending with beautiful wool. Above is one of Loretta Moore's vintage suitcases full of dyed textures and below Karen Kaiser holds one of her lovely dyed pieces.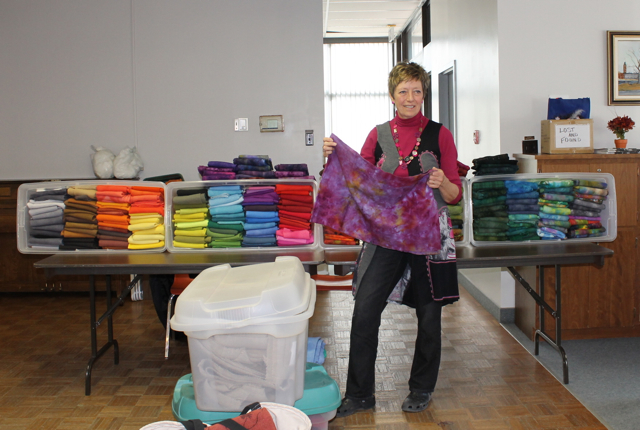 I certainly was not immune to the lure of the wool.  (Jennifer introduced me to the existence of my inner hooker here, and believe me, she was clamouring today!)  Below is the pile I added to my already substantial collection of wool. The Briggs and Little yarn from Gudrun Heiss is what I dye for whipping my rugs and the textures from Loretta Moore will be over-dyed for the upcoming wedding rug. I love to split a yard of texture into four quarters and dye each piece a different, but related colour.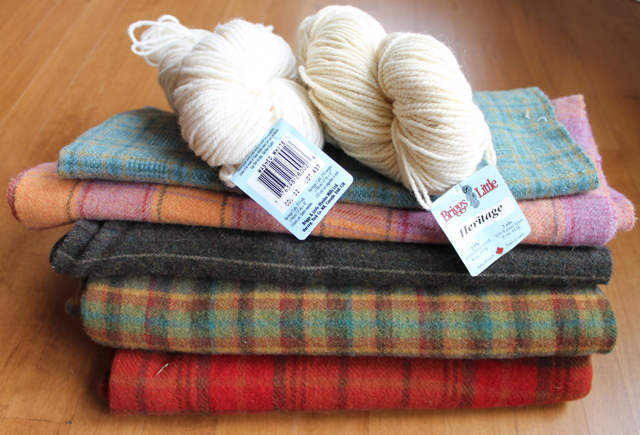 There is so much to learn at a day like this. Look at this rug being hooked by Gudrun Heiss using both yarn and wool yardage. I love the rooster with his bright feathers and long thin feet–but look at the background–it is every bit as interesting!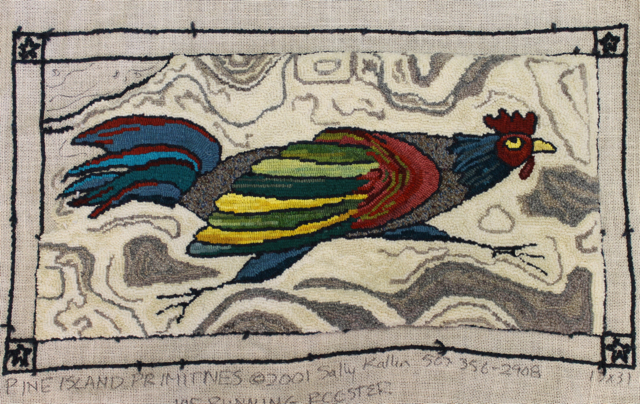 And look at the colour play in this rug by Pam Duncan and the charming design and use of complemetary colours in the runner below by Linda Hetherington.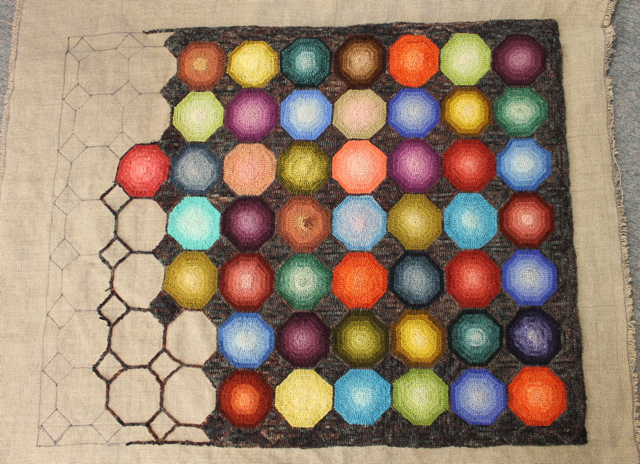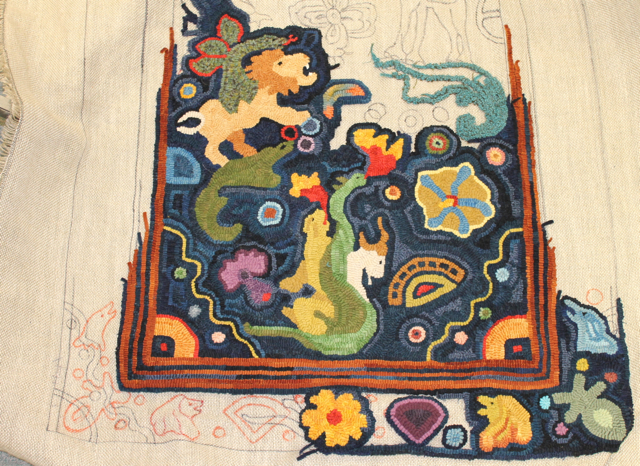 I made a start today on chair seat #3 and with all the inspiration I soaked up today, it should soon be well on its way. Thanks to all who came to Belleville and made this such a wonderful day.