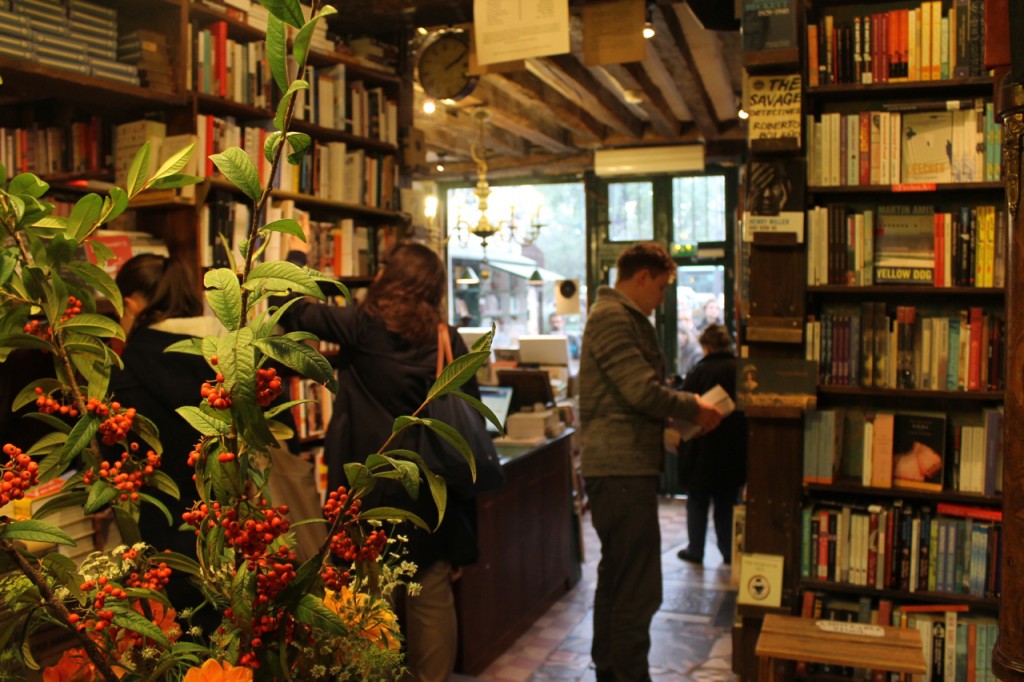 As I sat outside sketching this famous bookstore, I was very aware of the number of tourists visiting and posing for photos. It was a cold, damp day so with scarf pulled up around my ears and fingerless gloves on, I did a hurried sketch to absorb the history of the place. A. came to meet me after about 30 minutes and we went to another favourite spot, this time in the Marais, a short walk away.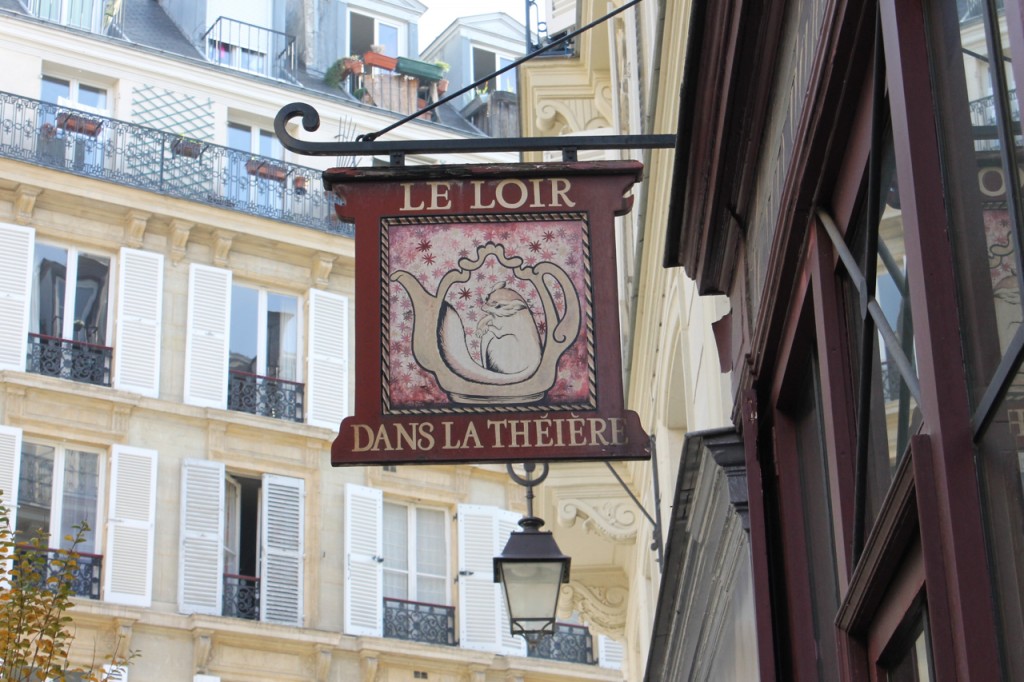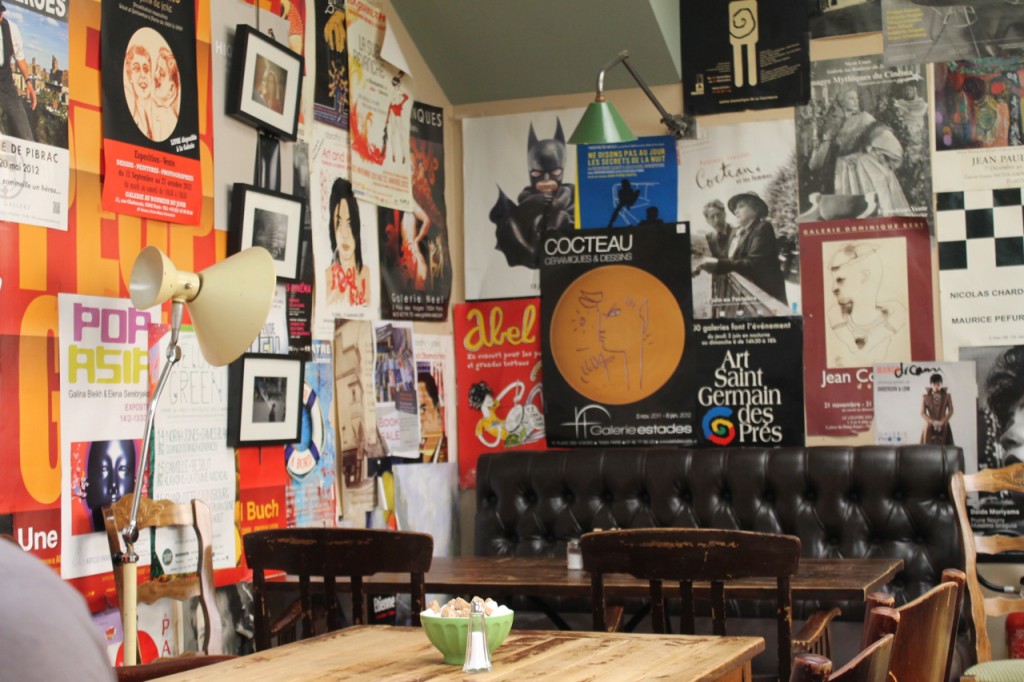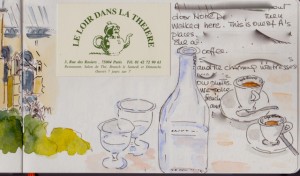 This is a bustling, in fact crowded, tea shop with great servers and good food. (I was lucky to get the shot above in the early morning before the crowds.) We sketched here twice–the first time upstairs, the second time sharing a big wooden table right by the front door. Lots happening–and room for everyone.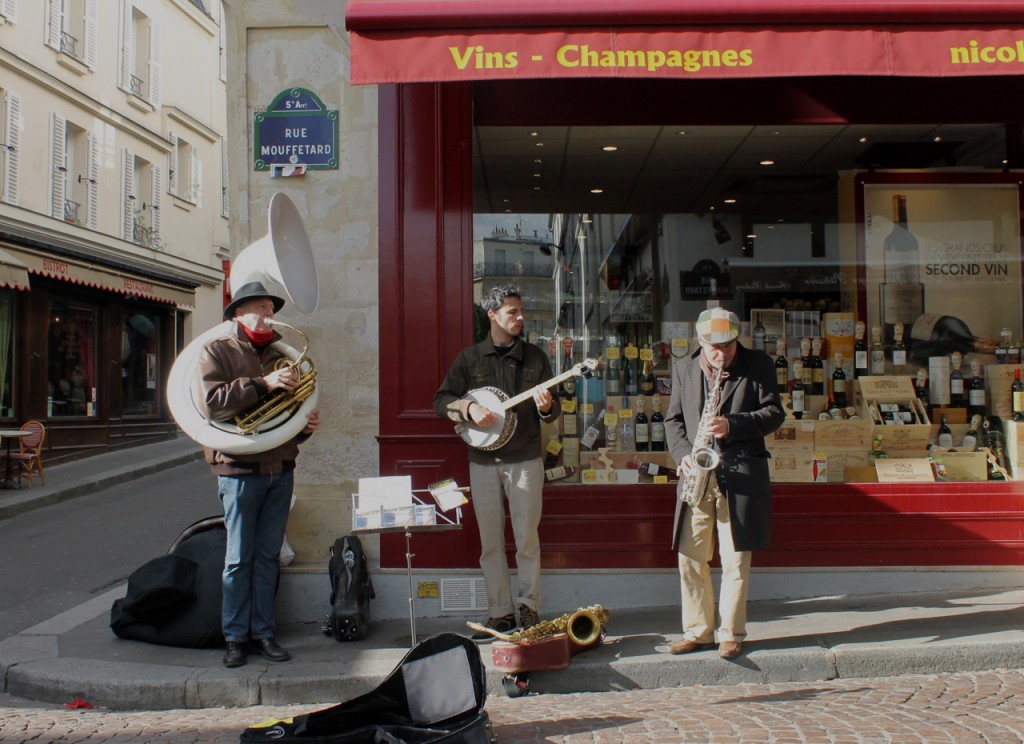 I've talked about la rue Mouffetard before, a favourite not only for its wonderful shops and open-air stands, but for its joie de vivre.
Another spot we loved was Le Café Campana in the Musée D'Orsay, the creation of Brazilian designers, Humberto and Fernando Campana. Surprisingly good food–and of course the amazing old train station clock.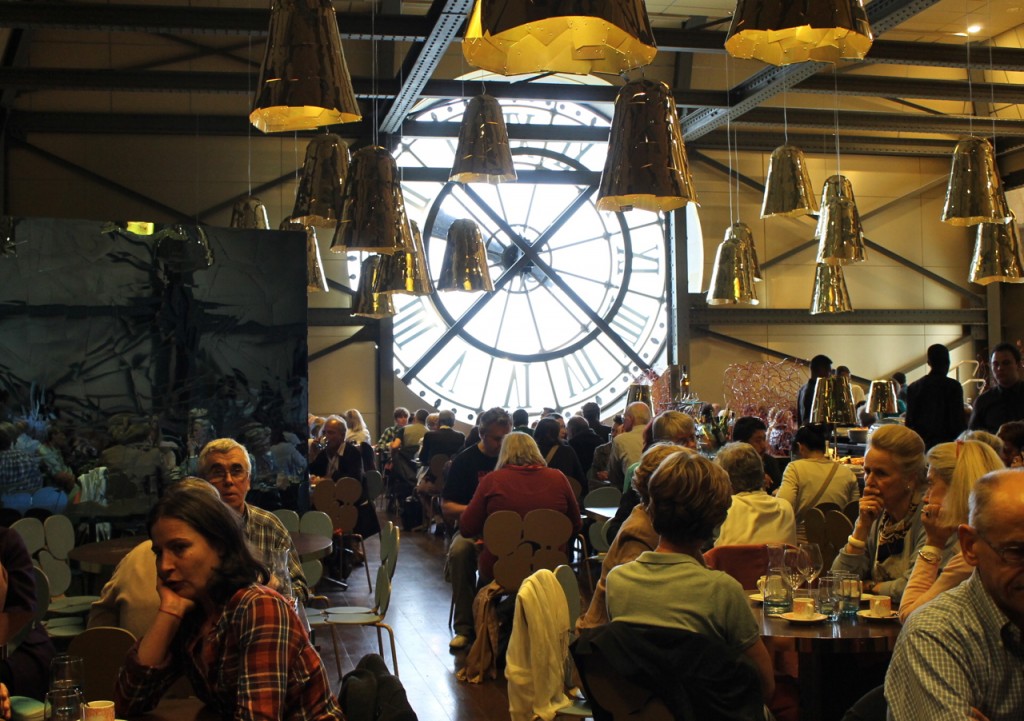 And finally another piece of Parisian history, Sennelier, and like Shakespeare and Company, in the same spot since those famous artists shopped here. We visited here twice because we loved the atmosphere and, of course, the colours!